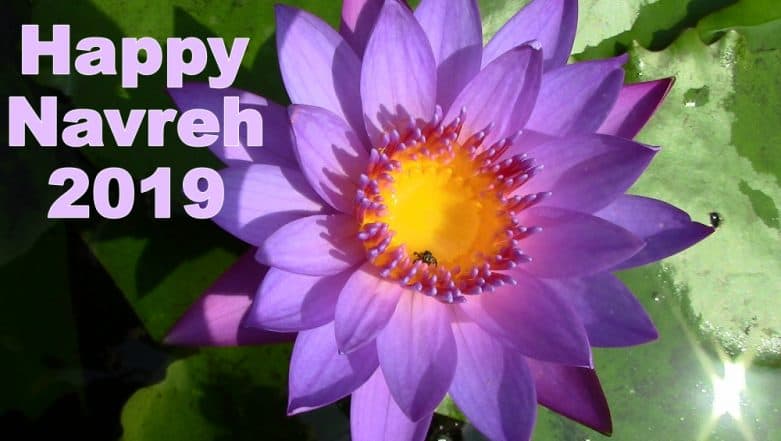 Several Indian states is celebrating New Year's Day on April 6, 2019 (Saturday) according to the Hindu lunisolar calendar that considers Chaitra (March-April) as the first month of the year. One such Hindu New Year is Navreh, celebrated by the Kashmiri Pandits with the date falling on the Chaitra Shukla Pratipada or the first day of the bright fortnight of the month of Chaitra. It is celebrated on the first day of Chaitra Navratri, the nine-day festival dedicated to Goddess Durga. Some of the other Hindu New Year days observed on other states are Gudi Padwa in Maharashtra and Ugadi in Andhra Pradesh, Karnataka and Telangana. Coming back to Navreh Mubarak 2019, we have a collection of Navreh greetings, wishes, messages, quotes, SMS and images to celebrate this Kashmiri Pandit festival. Gudi Padwa 2019 Wishes in Marathi: WhatsApp Stickers, GIF Images, SMS Messages to Send Maharashtrian New Year Greetings.
The President of India Ram Nath Kovind and the Governor of Jammu & Kashmir Satya Pal Malik extended warm wishes to all celebrating Navreh. President Kovind writes, "On the auspicious occasion of Chaitra Sukladi, Ugadi, Gudi Padava, Chetti Chand, Navreh and Sajibu Cheiraoba, I extend my greetings and good wishes to all my fellow citizens." Meanwhile, Satya Pal Malik conveyed his greetings and prayed that this propitious occasion will become the harbinger of harmony, brotherhood, amity, peace, progress and prosperity in the State. Nav Varsh 2019 Greetings Image: From Chaitra Navratri to Gudi Padwa to Ugadi, Sudarshan Pattnaik Wishes Everyone on Hindu New Year With This Beautiful Sand Art.
All these festivals, Navreh (Kashmiri Pandits' New Year Day), Gudi Padwa (Marathi New Year), Ugadi (Telugu and Kannada New Year), Cheti Chand (Sindhi New Year) mark the onset of the new year and the warmer months. President Kovind in his message said these beautiful festivals reflect values of prosperity and wellbeing. Here are few Navreh Mubarak greetings to share with your near and dear ones, family and friends.
1. Another New Year Has Come With a Bouquet of Fresh Dreams and Hopes. May All Your Goals and Dreams Come True This Year. Happy Navreh.
2. On This Auspicious Occasions of Navreh, May You Be Endowed With Happiness, Health & Wealth. Happy Navreh 2019.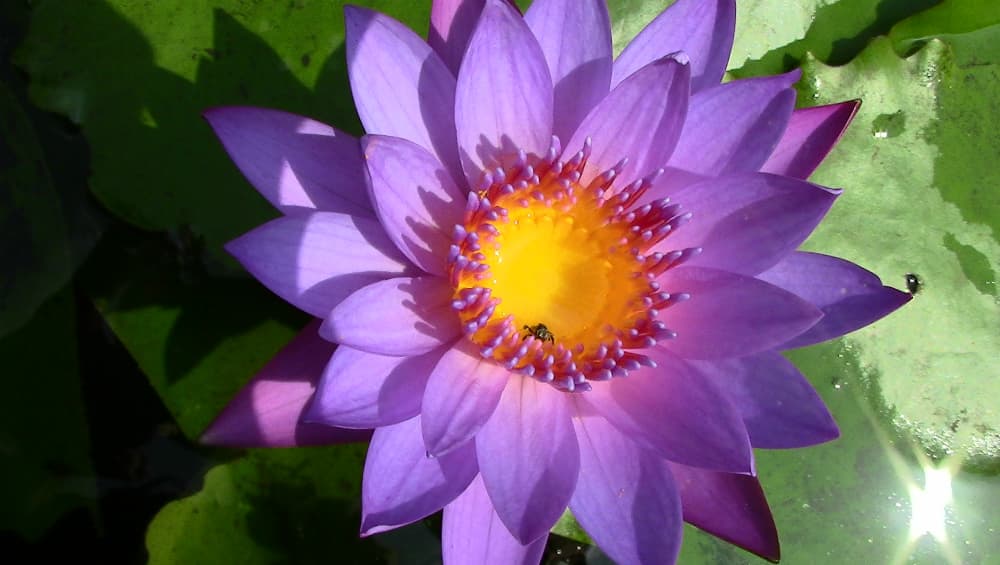 3. Navreh Is the Beginning of a New Year! Hope the New Year Has All the Colours of Happiness & Laughter. Navreh Mubarak.
4. May This Happy Occasion of Navreh Bring Countless Joy, Wealth, Prosperity, Good Health to You and Your Family! Navreh Mubarak.
5. May the Auspicious Occasion of Gudi Padwa Bring You Millions of Joys and Good Health. Happy Navreh!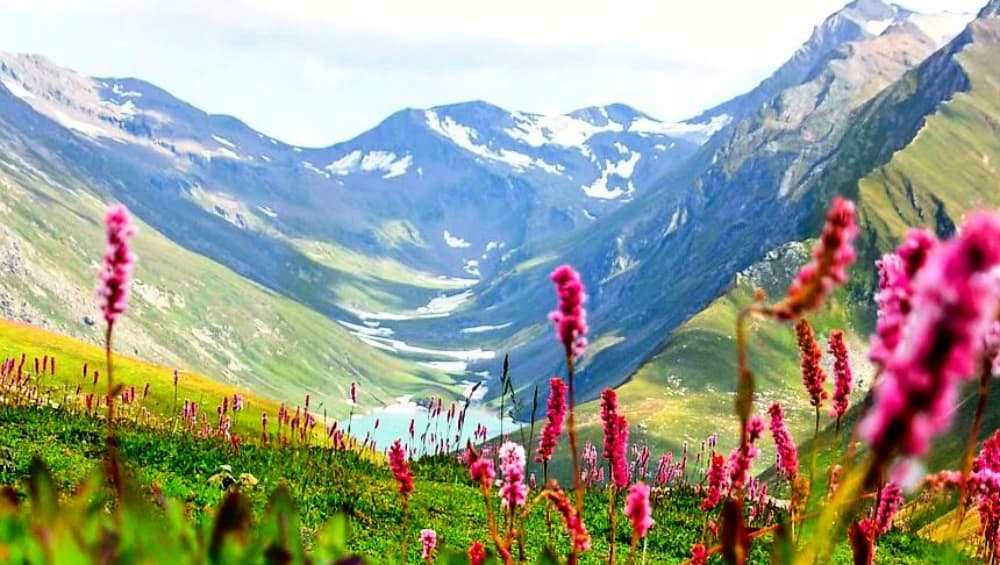 6. This Navreh, May Your Enemies Become Friends, the Darkness of Negativity Fade Away From Your Life, and You Discover a New Person Within You. Happy Navreh 2019.
As for Navreh celebrations, traditions and rituals, the festivity falling on the first day of the Chaitra Navratras makes it more auspicious for the devotees. Kashmiri Pandits visit the sacred spring of Vichar Nag for the holy dip. They also make new a new almanack and a scroll called "Kreel pach" on this day.
One very interesting part of Navreh celebration is the one in which mothers prepare a Thali (a huge plate) filled with rice or paddy. The "kreel pach," a herb known as Wye, dry and fresh flowers, sprouted grass, curds, walnuts, pen, inkpot, a little salt, wheat cake, a small bread, cooked rice and gold and silver coins are placed on the rice. It is then covered by another plate. Next morning, children (son or daughter) take the lid off and take it to the head of the family and finally seen by every member. The Thali signifies the prayer for food, knowledge and wealth in the coming year. Interesting, isn't it?