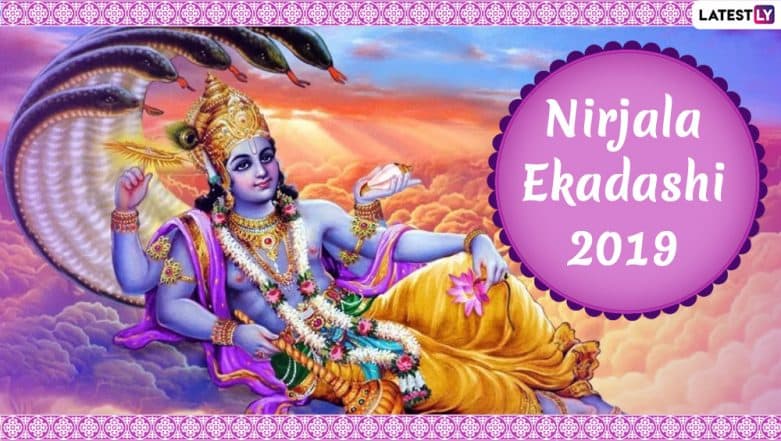 Nirjala Ekadashi 2019 is being observed on June 13, Thursday. On this day, devotees observe fasting, not just without food, but also without water. In some parts of India, people also organise stalls to serve free rose sharbat to people passing by on the roads. Serving a cooling drink in the scorching heat on Nirjala Ekadashi is known to bring good fortune. Nirjala Ekadashi, also called Bhima Ekadashi, is the biggest and most significant of all 24 ekadashis observed in the year. It is said that if you cannot observe a fast on the other ekadashis, you must observe a fast without water on Nirjala Ekadashi.
Nirjala Ekadashi falls immediately after Ganga Dussehra, which was celebrated on June 12 this year. The fast is observed during the Shukla Paksha of the Jyeshtha month. It falls mostly in the months of May or June. This year, it is being observed on June 13. Devotees observe a day-long fast and break it after sunrise on the next day. Apara Ekadashi 2019 Date And Significance: Know Shubh Muhurat, Puja Vidhi And Vrat Katha For This Sacred Day.
Significance of Nirjala Ekadashi
Legend has it that Bhimsen, the second Pandava brother, was unable to control his hunger and would fail to observe any ekadashi, even as all other Pandava brothers and Draupadi would observe a fast on every ekadashi. Upset over his weak conviction, Bhima met Maharishi Vyasa, who advised him to observe Nirjala Ekadashi to compensate for all other ekadashis during the year. Nirjala Ekadashi, therefore, came to be known as Bhimsen Ekadashi or Bhima Ekadashi.
Shubh Muhurat
According to Drik Panchang, the following is the shubh muhurat of fast and parana:
Ekadashi Tithi Begins - 06:27 PM on Jun 12, 2019
Ekadashi Tithi Ends - 04:49 PM on Jun 13, 2019
Parana Time - 05:27 AM to 08:13 AM on June 14, 2019
Parana Day Dwadashi End Moment - 03:30 PM on June 14, 2019
Vrat Katha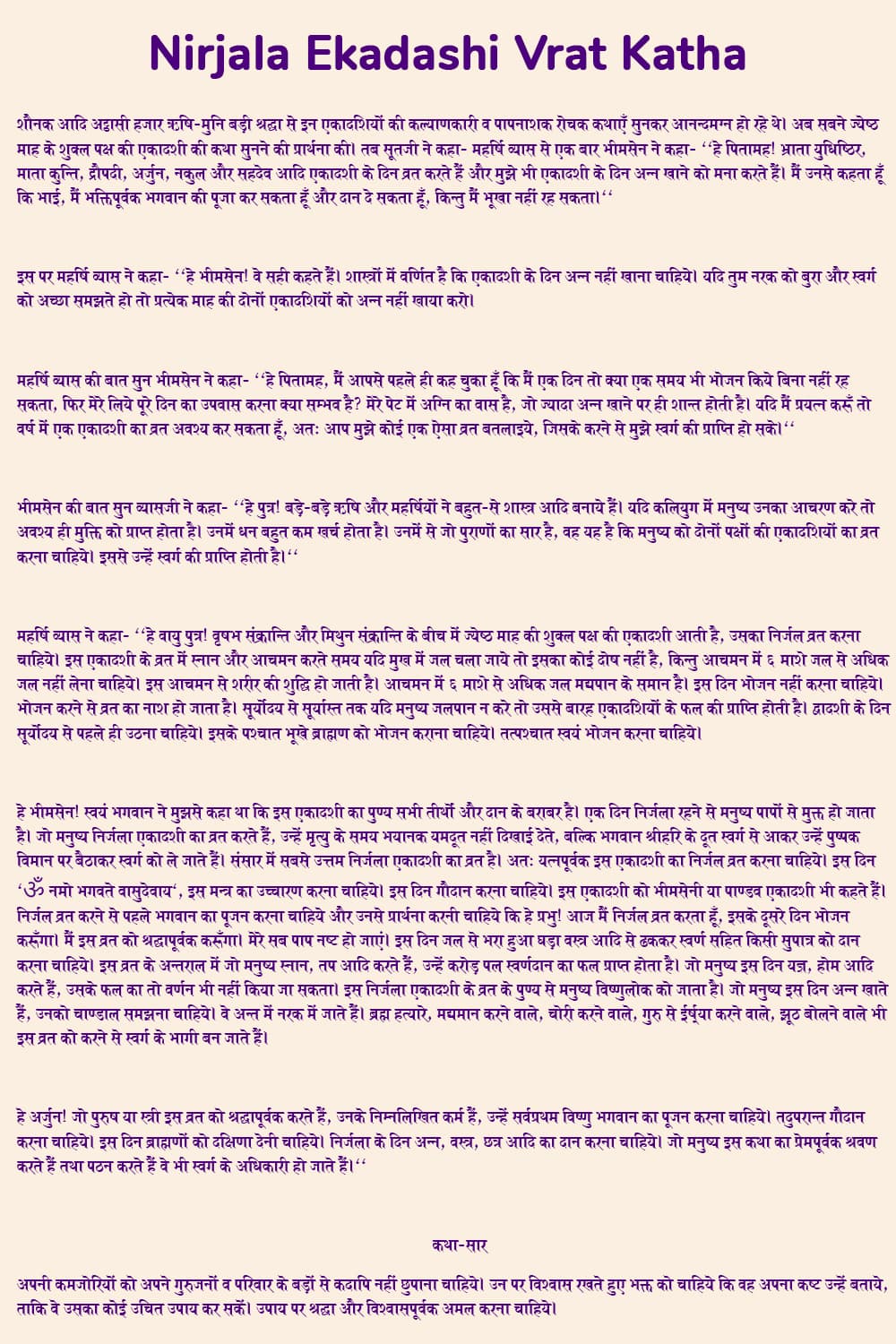 Devotees observing the Nirjala Ekadashi fast must wake up before sunrise to begin the fast and pray to Lord Vishnu after taking a bath early in the morning. They must spend the day singing bhajans and chanting prayers. No rice should be consumed on the day of ekadashi.