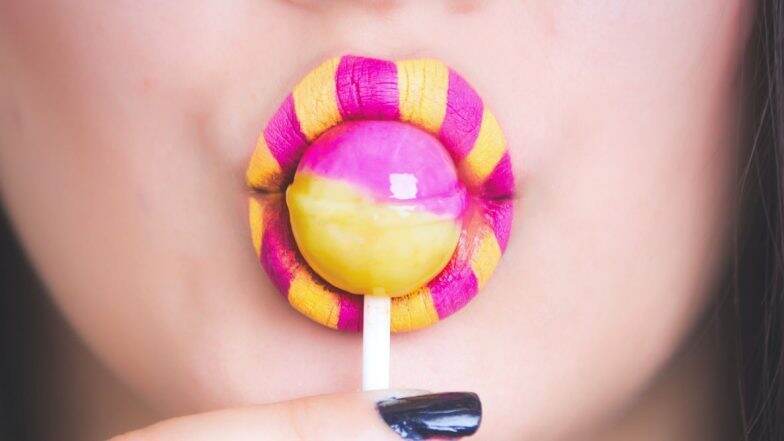 Planning to get some foods in your bedroom? Well, it could be a brilliant idea to spice up your sex life! If you ask us, you're including two of the best things in the world - eating food and having sex; so there's possibly nothing that could go wrong here. A lot of people use food to make the sex hotter and sexier and let's just say, it's one of the best ideas to make things better in the bedroom. Of course, it's not going to be any less messy but hey, isn't sex always just so messy? Hot Foreplay Ideas: Most Sensitive Body Parts to Stimulate Before Sex.
Chocolate and Strawberries
To begin with, the age-old idea of using chocolate, strawberries and whipped cream can never ever get old. Use a blindfold to add more spice and then pour the chocolate into his mouth and indulge in some foreplay by starting to lick it. Using exotic fruits like mangoes, pomegranates and kiwis can also come to the rescue if strawberries are just not enough for you guys!
Icecubes
Let your partner stay blindfolded because it only adds to the element of surprise. Using ice cubes may not exactly be as sexy as they show in porn but it can definitely tickle your partner's erogenous zones leaving them highly aroused! Hot Foreplay Ideas: Sexy Things to Do With Ice for the Wildest Night Ever.
Whipped Cream
Put some whipped cream on her stomach and her breasts and lick it off like that's the only goddamn thing you want in this world!
Popsicle
Now licking a Popsicle like you're giving a blowjob can sure leave your guy aroused but another way to spice things up is to ask your partner to touch your nipples with the tip of the Popsicle. And then, ask him to slowly suck or lick off the sweet residue.
While experimenting with food is a great way to make things hotter in the bedroom, never ever try and insert food inside your vagina. It may sure sound pretty exciting but it is always a risk to irritate the sensitive skin there.