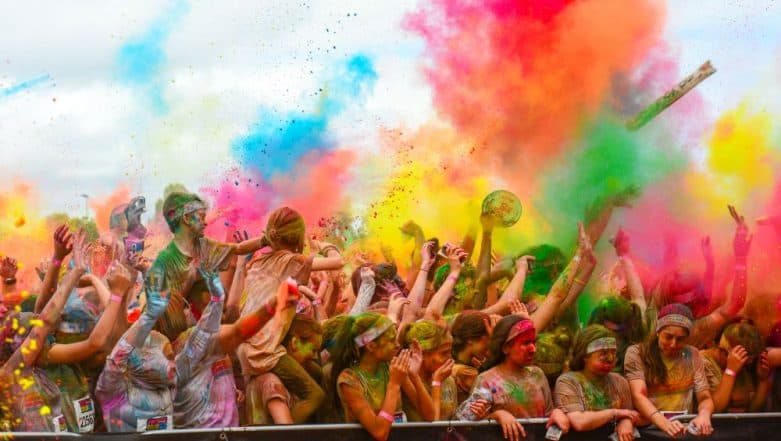 Ganesh Chaturthi is here. Time to celebrate the homecoming of Ganpati Bappa with complete devotion, fun and frolic. Ganesh Chaturthi is marked with great enthusiasm and is a significant fanfare in India. Cities, especially Maharashtra lights up for ten days Ganpati comes to homes of people. Here is the Significance, History, Importance, Rituals & Why is the Festival of Lord Ganesha Celebrated for 10 Days.
However, during the time Ganpati is brought to homes people make the homecoming of Ganesha idols a grand affair. With music, Nasik dhols, people dancing, flowers and what not. Even on the day, we bid goodbye to the Ganpati idol, called the Visarjan or the immersion of Ganesha idols in the water bodies, people in joyous mood smear each other faces and hair with Gulal. People also celebrate it with Gulal. While it is a lot of fun, application of Gulal on the hair and skin has its own set of side effects.
Here are a few tips to protect your skin and hair during Ganesh Chaturthi.
Use natural, skin and hair friendly Gulal.

You can even make Gulal at home by mixing rice powder with skin-friendly food colour.

Apply oil, preferably coconut oil (As it is suitable for both skin and hair) before getting into the frolic.

You may also want to tie your hair if it is long to reduce Gulal's effects and if you have short hair, you can wear a bandana or a desi Pheta.

If you haven't taken any precautions, make sure to remove the Gulal as soon as possible from your skin.

Remove the Gulal using oil instead of water from sensitive areas in your body like around your eye, mouth, nose, etc.
We wish you a safe and fun Ganesh Utsav and also wish that Ganpati Bappa bring lots of joy and prosperity in your lives. Do you know this year's Ganesh Chaturthi 2018 Sthapana Muhurat, the Auspicious Time, Puja Vidhi For Vinayaka Chaturthi? Also, here is the Puja Samagri You Will Need for The Ganpati Sthapna to Welcome Bappa.