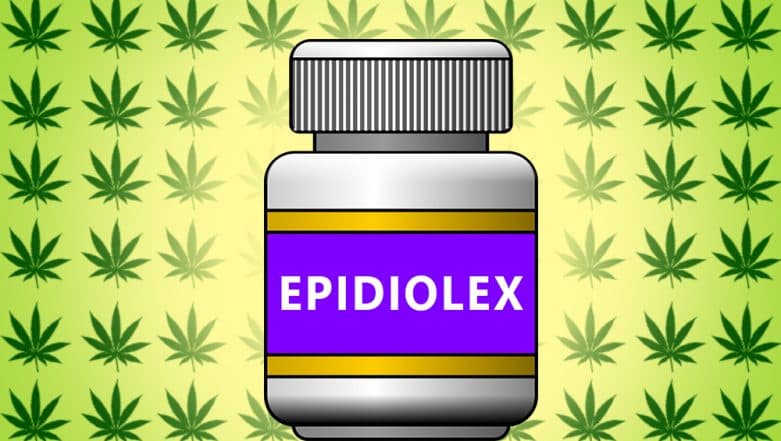 In a piece of news that will put big smiles on weed lovers' faces, the US drug regulator Food and Drug Administration (FDA) has approved a medicine derived from marijuana for drug-resistant epilepsy. It's the milestone move, considering marijuana is still illegal under federal law in the US. The drug called Epidiolex has been okayed by the FDA to treat two rare forms of epilepsy that start in childhood.
Marijuana has enjoyed a certain kind of respect no other psychotropic drug has. That's partly because revellers believe it is a low-risk drug with health benefits, which is probably why they go to any lengths to defend cannabis use. One of the raging contentions weed lovers have is that governments deliberately disregard the benefits of cannabis while giving in to the liquor and tobacco lobbies. With the approval of Epidiolex, such contentions have been laid to rest. In case you are new to the story, here's everything you need to know about the drug.
1. It Is Manufactured By GW Pharmaceuticals
The drugmaker GW Pharmaceuticals is credited with studying the drug in over 500 children and adults who have suffered from severe, treatment-resistant forms of epilepsy. The company faced their share of legal hurdles along the way.
2. It's Not The Same as Medical Marijuana
Epidiolex, sadly for marijuana supporters, is not the same as medical marijuana, which is plain cannabis that are recommended by doctors for treating chronic pain; improving appetite; behavioural tics; and nausea during chemotherapy. Epidiolex is made from cannabidiol or CBD, a chemical component in cannabis and is available in a syrup form.
3. It is Used To Treat Two Forms of Epilepsy
The drug is used to treat two forms of epilepsy Lennox-Gastaut syndrome and Dravet syndrome, in patients two years of age and older. Both the forms are rare and severe, and are often treatment resistant. Both can cause motor skill problems, poor development of language and intellectual disability. Treatment-resistant epilepsy affects 30 percent epilepsy patients are is associated with increased mortality and morbidity.
4. It Doesn't Get You 'High'
If you are wondering whether Epidiolex causes the psychotropic 'high' associated with cannabis, you are wrong. The factor that causes the euphoria or intoxication is tetrahydrocannabinol or THC. Since the drug doesn't contain THC, don't be frightened (or hopeful) of getting high on it.
5. It Is Strawberry Flavoured
Since the drug is meant also for children above the age of 2, the drug is flavoured to make it more palatable. Currently, Epidiolex is available in strawberry flavour.
6. It Has Some Side Effects
Although effective, Epidiolex is not free from side effects. According to studies and trials, the commonest side effects that occurred in patients treated were sleepiness, sedation, lethargy, elevated liver enzymes, low appetite, diarrhoea, rash, fatigue, malaise, weakness, insomnia, poor sleep quality, sleep disorders and infections. More severe risks include thoughts of suicide, agitation, depression, aggression and panic attacks.
7. FDA Hasn't Greenlighted Marijuana Use
FDA's nod is only to the cannabidiol and not to marijuana use in general. FDA Commissioner Scott Gottlieb, M.D., mentioned that Epidiolex's approval is not an approval for marijuana use but for "one specific CBD medication for a specific use" based on controlled clinical trials.
8. Epidiolex Won't Be Out Soon
GW Pharmaceuticals won't be launching the drug anytime soon. Marijuana was earlier classified as Schedule I drug, along with heroin and LDS, which is a category meant for substances that have no accepted medical use but high potential for abuse. The Drug Enforcement Authority will have to reclassify CBD in the marijuana first.
The move to approve Epidiolex is considered to be a milestone decision in FDA history. Although greenlighting marijuana may have to wait, this could be considered an important first step towards exploring the use of marijuana for clinical use.
(References: FDA approves first drug comprised of an active ingredient derived from marijuana to treat rare, severe forms of epilepsy; Cannabinoids in treatment-resistant epilepsy: A review)