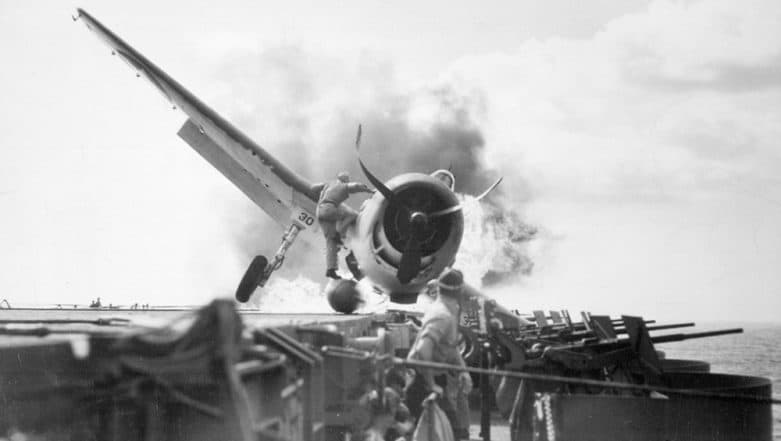 Air travel is convenient when you want to cover longer distances in a short span of time. And if you are travelling abroad that's the best resort. But every passenger's worst nightmare would be stuck in a plane crash. The morning of October 29, saw a news of the Lion Air Jet flight JT610 from Jakarta to Pangkal Pinang crashing into the sea at Indonesia. The plane took off and within just 13 minutes lost contact. The flight crashed and the rescue operations are currently underway. The possibility of a plane crash is catastrophic and shocking enough, with the chances of survival minimum. Although a statistical report by the National Transportation Safety Board says the opposite. On analyzing the airplane crashes they found that the survival rate of crashes was 95.7%. But there are some safety tips one must always be aware of, which can only increase your chances of survival.
On comparing to taking the roadways and road accidents, flying is considered the safest option. Plane crashes are rarest of the rare incidences but it is one of the most unpredictable forms of death knocking your doors. It also depends upon the intensity of the crash, but passengers from the most devastating crashes have survival rates of 76%. We give you some tips from an expert which can help in chances of survival. Philippines: Xiamen Airlines Boeing 737-800 Crash-Lands at Manila Airport, Narrow Escape For Passengers. 
Some Safety Tips For Surviving a Plane Crash 
Be aware of the exit-points: The first 90 seconds after the crash are very crucial. The fire that engulfs the plane after a crash is a resultant factor of most deaths. One should be careful about all the exit points and rush towards the rear exit.

Be fit: The best odds of surviving a plane crash are those who are physically healthy. Escaping from an airplane requires quick action and those who are fit can not just survive themselves but help in the immediate rescue of others.

Choose a proper footwear: The best escape is to run! If you are wearing sandal, slipper or heals you are far from making a quick exit. Experts advice to always opt for sports shoes and comfortable overall dressing while taking an air route.

Take immediate action: People usually do not think of the disasters they'd face and assume everything would be normal. In this normalcy bias, the brain takes longer to process and thus take action. For example, people will look around for their luggage and important stuff rather than running towards the exit. Investigators in plane crash deaths have revealed that a lot of unnecessary deaths have been caused due to the normalcy bias.

Re-read the safety manual: You may be a frequent flyer but that doesn't make you an expert. Go through the safety manuals, read through the instructions and know about the nearest exit points.

Wear oxygen masks: In case of losing air pressure in the cabin, the oxygen masks drop down. Even seconds of delay can cause devastating effects. Wear oxygen masks as quickly as you. It is possible that you might panic in the incident and wear it wrong, which is why you need to reread and carefully listen to all the instructions. Secure your own maks.

Choose your seats carefully: Where you sit also affects your chances of survival. The seats near the wings are thought to be the safest, but reports deny. Those who sat in the rear seats are most likely to survive with 69% of survival rate. According to a research which studied air crash deaths, those who sat within 6 rows near the exit, were more likely to survive.

Sit in a brace position: It is one of the most important methods to save yourself from major injuries in case of an airplane accident. A brace position is when you hold your feet tough on the seats and bend over, using your hands to cover your head. The brace positions reduce your chances of slamming badly on the seat in front of you and also prevent limb failing.
These are some of the measures that have may help in case of any unfortunate incidents affecting your plane journey. Panic will be your immediate reaction, but you need to hold back and take quick action rather than thinking of the negatives. General fitness is very important in such situations. Choose good and larger planes for your journey. We wish you never have to come across such a disaster but it is always better to be safe and aware.