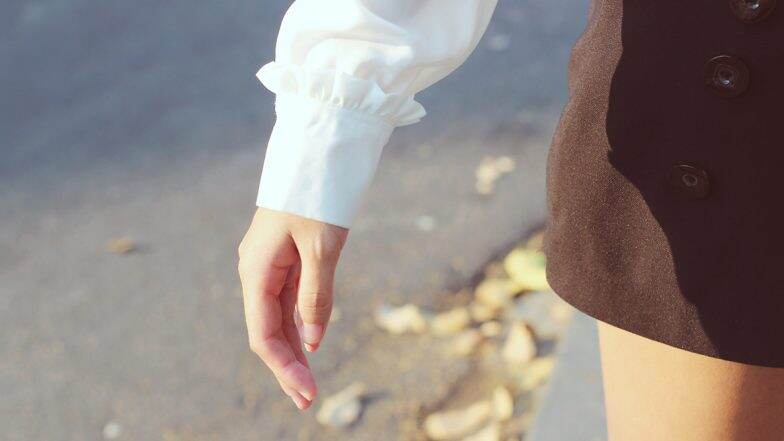 Despite continuous efforts to promote gender equality, fighting the rape culture and making it a safe country for women, we, unfortunately, have incidences of women being targetted on their clothes. In a recent case, a man from Bengaluru told a woman wearing shorts to "follow Indian rules." The video of the man moral policing the woman was shared on social media platform Facebook and is now going viral. Hyderabad Women's College Bans Shorts, Sleeveless Dresses, Says 'Long Kurtis Will Fetch Good Marriage Proposals'.
The woman who was targetted was a 28-year-old woman from Mumbai. She was accompanied by her boyfriend when a stranger approached them and started talking on the girl's dressing sense. "You must follow Indian rules. Please wear proper clothes," he can be heard saying on camera. The incident took place in Bengaluru's HSR layout on Thursday, October 3, when the couple was returning from shopping.
In a report to The News Minute, the girl was quoted, "I heard someone yelling. I was riding pillion and I looked to my right side. There was a man on a two-wheeler, who began yelling at me and said, 'Don't you have any clothes at home?' When I asked him what his problem is, he began yelling at me, saying that Indian women must not wear 'such' clothes. I was wearing shorts and a T-shirt. I don't see what the problem is." The girl's boyfriend started recording a video of the man. The video has been shared online and since then going viral.
Check Video of Man Moral Policing a Girl in Bengaluru:
The boyfriend also questioned the stranger what was his problem. On realising that a video is being taken, he lowered his voice as informed in the same report. "Maybe he expected us to be scared. I also told him that I would go to the police. That's when he got back on his bike and fled," she said. She also added that she fears to go to the police and filing a complaint as they may have the same mindset.
A few days ago, an elderly woman from Delhi had going viral after she ranted about the length of clothes worn by women. The woman not only made utterly sexist comments at the girls in a mall but also called them an invite for men to rape them. The video had caused an immense outrage on social media.