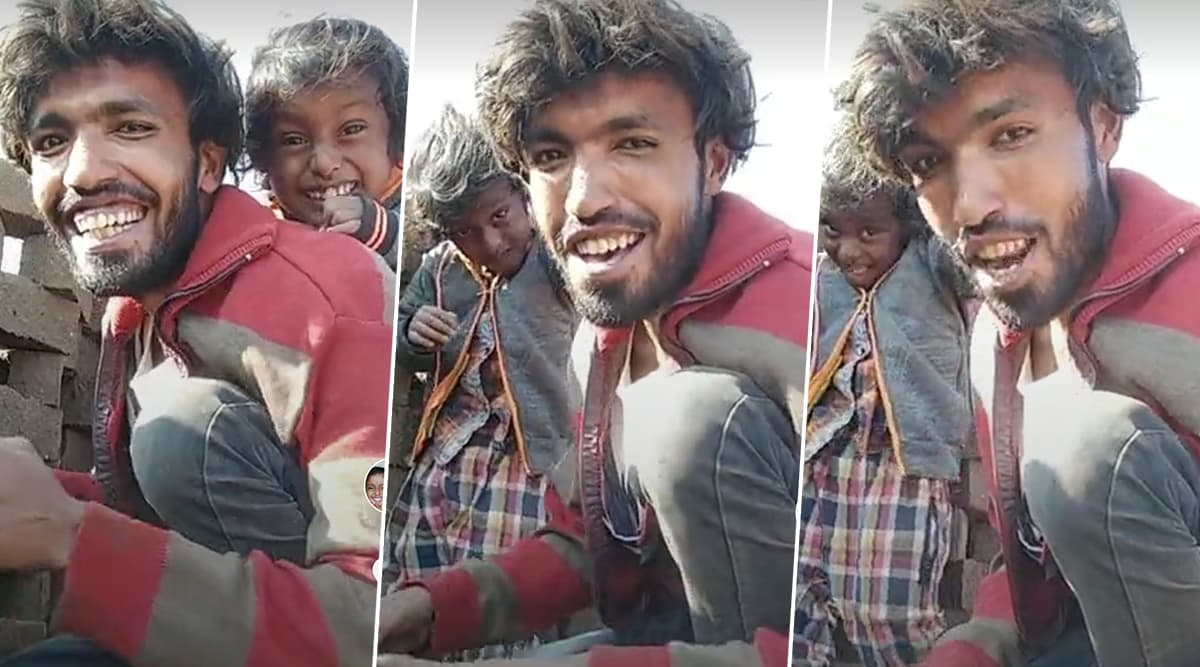 TikTok is an amazing social media platform for all. You see real India on TikTok and it is a place where right from a Panipuri wala to a brick maker has the ability to rake millions of followers. This TokTok user in question is a brickmaker who creates videos on TikTok with his niece. The man goes by the name @Santosh_rokade and while he may be a brick-maker, his million-dollar smile and positive attitude have won him millions of love reactions on the video-creating and sharing platform. One particular video of him has raked over 11 million views and over one million love reacts on TikTok just in one day. The viral video features his super cute niece, which we are guessing because, in one of the other videos he had mentioned that she wasn't indeed her daughter, unlike what may come across in most of his videos. India's Got Talent! TikTok Dancer From Humble Background Stuns Everyone With His Killer Moves! (Watch Video). 
In the video that is going viral on social media for all the right reasons, you can see the @Santosh_rokade sitting on the ground with a wall of bricks to dry while is making one with a wooden frame. On his back is his little niece frolicking around to the tunes of the TikTok video. The song that they chose for making the TikTok video, "Tu mera dil, tu meri jaan, oh, I love you daddy!" from the movie Akele Hum Akele Tum.
Watch Video:
Stumbled upon this ♥️ pic.twitter.com/GhfOGjMvjJ

— Mihir (@mihirmodi) December 14, 2019
While the videos that the chacha-bhatiji duo makes are super heart-warming, we wish they didn't have to witness such an economic condition where the little baby girl has to help Santosh make bricks. In one of the other videos of Santosh, he had mentioned that the little girl sometimes helps him make brick. We pray that she soon goes to school and doesn't have to work to help her uncle with work. With the kind of video creating skills, we are sure that they reach a better place, financially!