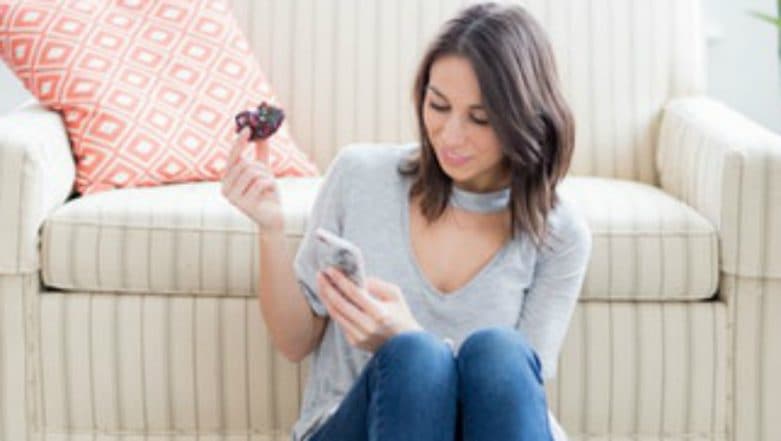 Isn't time running too fast? I mean, it always did, but recently, it seems to become extremely evident with everything happening around. Just a few days away, most of us were planning April Fools' Day prank, and now the first week of the fourth month of 2019 has gone by. Too fast! And here we are again, bracing our weekend! Much like we love to cherish every moment, the internet has equally become a significant part of our life, with people sharing every single occurrence taking place globally. Some of them leave a smile on our face, while others increase our already increased stress. Nevertheless, social media, memes and viral videos have grown as an essential part included in our daily activities. Rare White Lion Born in China's Nantong Forest, Pics of Simba's First Day at Zoo Goes Viral. 
This week, there were many clips again that have appeared on the internet, captivating the netizens for a longer time. While there were a few sad moments, others have left the internet users shocked. Whatever, it was, this week's viral videos have too many things to unfold. From drunk Miss Peru, who was stripped off her crown to YouTubers being slammed for playing sickening April Fools' Day prank with Daughter; check out this week's top viral clips.
1. Miss Peru 2019 Found Drunk and Puking
Miss Peru 2019 Anyella Grados has been stripped of her crown and title, after she was filmed drunk and puking at a nightclub in northern Peru. In no time the video of tipsy Miss Peru went viral, and the beauty queen will not be able to compete for the Miss Universe title. However, Ms Grados was quoted in media reports claiming that she will be taking legal actions against being recorded without her consent.
2. Indian Traffic Police Braving Heavy Rain & Storm During Duty
Dedication is thy name!

We salute AB Constable Mithun Das (Basistha PS) of @GuwahatiPol , for his exceptional devotion towards duty and showing us how dedication can turn a storm into a sprinkle.

Kudos!

Video Courtesy: Banajeet Deka pic.twitter.com/c6vfHaQBlT

— Assam Police (@assampolice) March 31, 2019
At the start of the week, a fantastic video of bravery was shared on social media. An Assam traffic constable's dedication towards his job won all the hearts of social media users in India. Assam Police tweeted a video of constable Mithun Das, who can be seen standing on an uncovered elevated podium at Basistha Traffic Intersection directing the traffic in the middle of a road braving the heavy rains.
3. YouTubers Playing April Fools' Day Prank on Their Daughter With Her Pub
It seems that every year, we are definite to come across pranksters crossing all the lines to play April Fools' Day pranks. Much like these parents who are also YouTubers, playing such sickening prank on their elder daughter. Cole and Savannah tricked the young girl by making her believe that her favourite pooch will be given to other families, far away from her. The 6-year-old girl could not stop crying. This viral video did not impress the netizens at all, instead they were furious to see the couple nearly traumatising the 6-year-old by their joke.
4. Massive Waterspout Near Malaysia's Penang Island
People online could not believe their eyes, when they came across with a video showing massive waterspout, filmed on Penang Island, near Malaysia. The videos of the rare natural phenomenon going viral, was no less than like a sci-fi movie. As per reports, it was spotted in the Tanjung Tokong area of the city of Georgetown on Malaysia's Penang Island.
5. Prince Harry Does Pirouette
The Duke of Sussex, Prince Harry is all set for his dad duties as he rightly practised pirouette with the children of YMCA South Ealing in London. He made his balancing act with the little kids, who were delighted to shake a bit with the Royal guest. People on the internet fall in love with Prince Harry, all over again with the cutest video going viral.
6. Man Lives Like a Dog
Yes, as weird it may sound, this man rightly exists, all healthy in Greater Manchester. He is a human identified as 37-year-old Kaz James, who had embraced his 'true self' by literally living like a dog. People on the internet were stunned seeing the video of James, who embodies the mantra of 'be a dog' in all aspects of his life. Yes, he eats, barks, holds purses and behaves everything like a pooch.
7. Lion Attacks Trainer at Circus in Ukraine
While the show was on, the lion attacked his trainer and pinned him down to the ground, scaring the audiences at the Lugansk State Circus when trainer Hamada Kouta, was showing tricks with lions. The moment he called up another lion on the floor, the second one attacked him and pinned him to the ground. Thankfully, he is saved with minor injuries. The dramatic incident, once again raised the issue of banning wild cats from being made a part of the circus and such shows.
These, were the top seven videos that were everywhere on the internet and people could not stop sharing them. All we wait, is for the upcoming week and see what it has to offer us. Will, there more such dramatic videos like the one shared from Ukraine; or we will be blessed with more cuteness? Let the internet decide. Till then, enjoy your weekend and be wise while using social media.