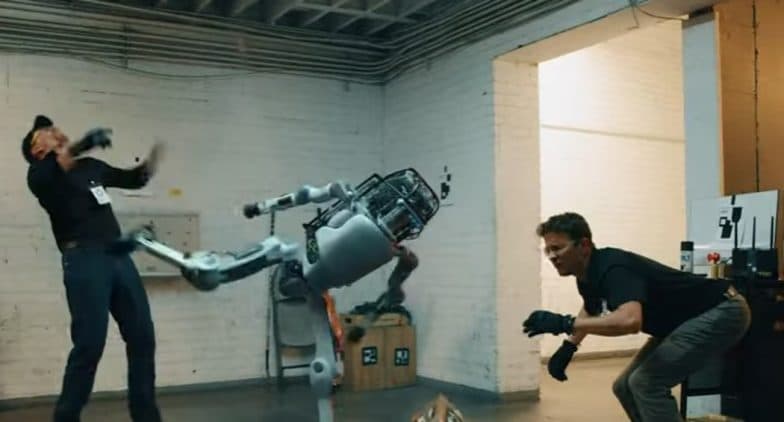 Boston Dynamics, an American engineering and robotics design company, famous for making lifelike robots have been fascinating and terrifying the social media from the time it was founded in 1992. Now, a new video is going viral while shows a robot going a little extreme and fighting back. But is it the real Boston Dynamics? Humanoid Robot Atlas Can Run and Jump by Itself, See Video.
The parody video goes with a watermark of Bosstown Dynamics, which clearly indicates that the clip is a joke but it can be an eye opener about the future of robotics. In the clip, two engineers can be seen tormenting a robot with sticks, whips, bottles and even some kicks before the robot decides to show some Kung Fu moves and some skills with a gun too. Toyota Engineers Design Robot in Japan That Plays Basketball And People Think the End is Near! (Watch Video).
Robots Fighting Back:
After undergoing a hell of thrashing, the robot can be seen as frustrated and fights back with awesome Kung Fu moves. The 3.31 minutes clip is made similar to look like one of the real-life Boston Dynamics videos. Along with the warehouse setting, the design of the humanoid is similar to the robotics design company.
To be true, if the makers would have not added watermark and shown green-screen behind the scenes video we would have thought it to be real. Meanwhile, the video was completely a work of fiction we cannot rule out a possibility in the future!
Fact check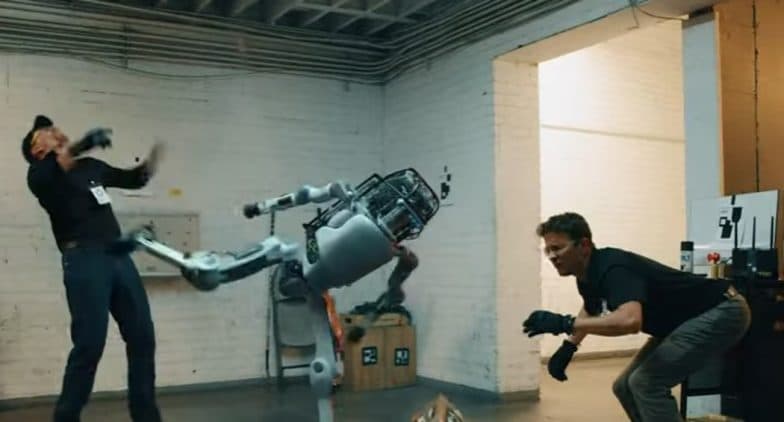 Claim :
Boston Dynamics Robot Fights Back After Being Tortured by two engineers
Conclusion :
The video is fake and made with a green-screen.