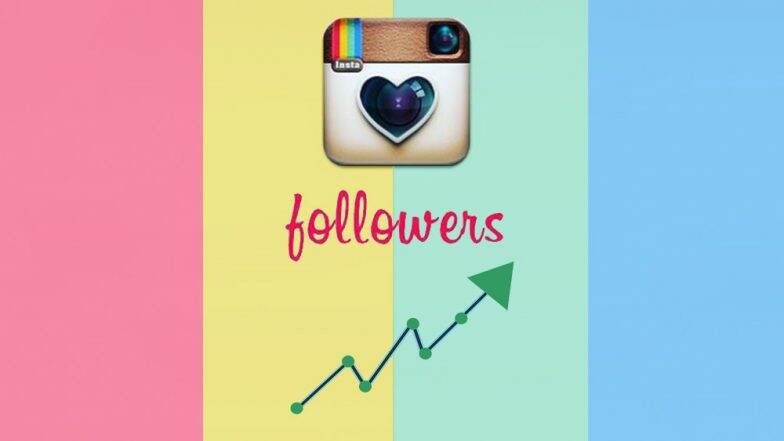 Amongst Facebook, Instagram, and Twitter, Instagram is one of the most popular apps of all time, let's admit it. This photo sharing app has actually made so many people famous. Many people have become social media celebs by putting in relevant content and gaining followers on Instagram. Some of these celebs are earning in millions because of this Facebook-owned social media platform. But how do you earn by Instagram? This is an ever-asked question. Not just Instagram, how do you earn from YouTube is another question that famous people won't answer to you. Nobody reveals the secret recipe for earning from Instagram or YouTube. However, a critical part of getting likes and gaining followers on Instagram or any other social media platform like Facebook or Twitter are relevant and appropriate hashtags. Hashtags are extremely important to attract likes and gain followers. Hashtags help your post gain traction online. Especially at this time when Instagram's bug is slashing down followers on Instagram. Instagram Influencers Are Losing Followers As Many As Half a Million! Facebook-Owned Platform Says Technical Glitch to Resolve Soon.
Why are hashtags so important? The answer is simple, the search method on Instagram is highly based on Instagram, so when people search for #Food, they are shown all the relevant and latest posts therefore if you want your posts to reach as many people as possible the most important thing is to add as many hashtags as possible. And if you are wondering how many hashtags does Instagram? The answer is 30. So you must pick the best 30 hashtags very carefully.
Important Hashtags for Instagram to Gain More Likes
#love #followback #instagramers #tweegram #photooftheday #20likes #amazing #smile #follow4follow #like4like #look #instalike #igers #picoftheday #food #instadaily #instafollow #followme #girl #instagood #bestoftheday #instacool #follow #colorful #style #swag
All-time Popular hashtags on Instagram
#love #instagood #photooftheday #fashion #Beautiful #like4like #picoftheday #art #happy #photography #instagram #followme #style #follow #instadaily #travel #life #cute #fitness #nature #beauty #girl #fun #photo #amazing #likeforlike #instalike #Selfie #smile #me #lifestyle #model #follow4follow #music #friends #motivation #like #food #inspiration #Repost #summer #design #makeup #TBT #followforfollow #ootd #Family #l4l #cool #igers #TagsForLikes #hair #instamood #sun  #fit #beach #photographer #gym #artist #girls  #autumn #pretty #luxury #instapic #black #sunset #funny #sky #blogger #hot #healthy #work #bestoftheday #workout #f4f #nofilter #london #goals #blackandwhite #blue #swag #party #night #landscape #nyc #happiness #pink #lol #foodporn #newyork #fitfam #awesome #fashionblogger #Home
Most Popular Hashtags of 2019
#Love (1,252,832,456 posts) #Instagood (728,131,008 posts) #Photooftheday (495 million and counting) #Fashion (475,992,147 posts)
#Beautiful (456,547,737 posts) #Happy (422,116,954 posts) #Like4like (410,451,976 posts) #Picoftheday (373,976,698 posts) #Art (334 million and counting) #Photography (210,395,525 and counting)
Most Popular Hashtags for More Comments
#commentbelow #comment4comment #comments #commentback #c4c #commentall #commentalways #pleasecomment #commentteam #commentbackteam #photooftheday #commenter #commenting #love #comments4comments #instagood #f4f #s4s #l4l #comment #shoutout #shoutouts #shoutoutback #commentplease #commentsplease #pleasecomments #likecomment #likecommentfollow #commentlike
Most Popular Hashtags for Followers
#followme #follow #followforfollow #followback #followers #follow4follow #followher #follower #followhim #followall #followbackteam #followbackalways #follows #followgram #followalways #followmefollowyou #following #followstagram #follownow #ifollowback #followus #followmeback #followforlike #followmeplease #followshoutoutlikecomment #followbackinstantly #f4f #ifollo #followyou
Most Popular Hashtags for Photography/ Photographer
#photographer #photography #photo #photooftheday #nature #instagood #art #love #like #picoftheday #instagram #photoshoot #travel #follow #fashion #portrait #beautiful #model #sky #landscape #sunset #photos #canon #naturephotography #winter #life #style #picture #pic #bhfyp
Most Popular Hashtags for Fashion
#fashion #style #stylish #love #cute #photooftheday #nails #hair #beauty #beautiful #instagood #pretty #swag #pink #girl #eyes #design #model #dress #shoes #heels #styles #outfit #ootd #ootn #shopping
Most Popular Hashtags for Selfies
#selfie #like #follow #love #me #instagood #fashion #smile #photooftheday #picoftheday #happy #cute #followme #beautiful #girl #tbt #fun #instadaily #friends #instalike #likeforlike #style #nature #summer #art #food #instagram #likes
Most Popular Hashtags for Food
#EEEEEATS #yougottaeatthis #eatfamous #eats #igfood #goodeats #yum #foodphotography #yummie #instayum #food #instaphoto #foodpics #fooddiary #foodgram #foodaddict #foodography #foodtime #eatstagram #yumyum
Most Popular Hashtags for Healthy Food
#healthyfood #fitness #healthy #food #healthylifestyle #fit #gym #motivation #foodporn #workout #health #foodie #fitnessmotivation #bodybuilding #instafood #diet #vegan #eatclean #weightloss #fitfam #nutrition #love #lifestyle #cleaneating #healthyeating #yummy #instagood #breakfast #training
Most Popular Hashtags for Healthy lifestyle/Exercise/Gym
#fitness #gym #fit #workout #motivation #fitnessmotivation #bodybuilding #training #love #instagood #like #lifestyle #health #gymlife #healthy #fitspo #photooftheday #follow #fitfam #fitnessmodel #strong #life #fashion #style #muscle #photography #sport #picoftheday #fitnessaddict
So what are you waiting for, just copy and paste these hashtags below your relevant post, and you'll surely see an increase in your Instagram likes. However, your content matters the most, hashtags are just the addons.