A fake message claiming to be from the Reserve Bank of India (RBI) has been doing rounds on social media with the right spelling of 'lakh'. The WhatsApp forward says that usage of lac on cheque 'may get dishonoured' and to only use 'lakh' in matters relating to the bank. While RBI has never made any such claims in the recent past, the WhatsApp messages allege to be an important update from the RBI. The RBI uses 'lakh' in their correspondences.
There is quite a lot of searches for the right spelling on Google.  Some of the searches include 'lac spelling as per rbi', 'lakh spelling in cheques', 'spelling of lakh to be used in cheques bank'.
The message reads:
IMP UPDATE FROM RBI.....
As per new guidelines given by RBI spelling should be written as LAKH not LAC on cheques
1) One lakh rupees is right
2) not to write One lac rupees..it may get dishonoured
Pls share with Ur friends & clients...
After the message was being circulated widely on different messaging apps, we checked with the bank to know if at all a rule like that exists. The RBI has not stated any such rule which has to be used in cheques. A bank official also told us that both words 'lakh' and 'lac' are used in cheques and is accepted by the bank. There is no compulsion on using 'lakh' instead of 'lac'.
Fact check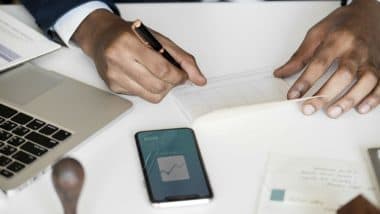 Claim :
Usage of lac instead of lakh on cheque 'may get dishonoured'.
Conclusion :
Both words 'lakh' and 'lac' are used in cheques and is accepted by banks.
(The above story first appeared on LatestLY on Feb 21, 2019 03:11 PM IST. For more news and updates on politics, world, sports, entertainment and lifestyle, log on to our website latestly.com).