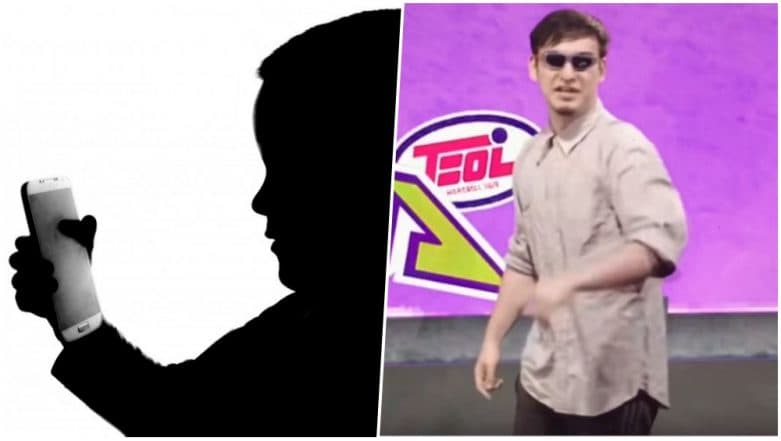 A US mom had the shock of her life when she was alerted about sinister videos on YouTube, containing suicide instructions for kids. Dr Free Hess, a paediatrician, was notified about these videos by a concerned mom who found it, out of all places, in YouTube kids. Midway through a seemingly harmless video, a spliced video of a man wearing a pair of dark glasses pops up saying, "Remember kids! Sideways for attention; longways for results. End it!" He makes slicing motions across his wrist, hinting clearly at suicide.
The person in the video is Filthy Frank who runs his own YouTube channel. The clipping is from Frank's earlier video titled "If you're feeling suicidal you've come to the right place," which has now been taken down. Fans of Frank have been known to insert this clip shot in the backdrop of a green screen as memes into other videos. But it's unclear as to who inserted the objectionable clip into the kids' video. What Parents Should Know About Suicidal Behaviour In Children.
Watch Video:
Dr Hess says that the scene had been spliced into many videos on YouTube and YouTube Kids, containing scenes from the Nintendo game "Splatoon." She has been working towards bringing these videos down after an outcry from parents and child care professionals alike. Momo Suicide Challenge on Whatsapp: What Parents Can Learn From The Blue Whale Challenge And Keep Their Children Safe.
The US-based paediatrician who runs the blog Pedi Mom writes that she could barely believe her eyes when saw the video. Although she reported the video, no action was taken by YouTube immediately, but eventually, it was deleted from the video-streaming site. Momo Suicide Challenge Promoted By YouTube? Instructional Videos Found That Encourage Children To Commit Suicide.
Suicide among youngsters is on the rise today. According to the Web-based Injury Statistics Query and Reporting System, of CDC, it's the second-leading cause of death for people between age groups 10-24. More teenagers die from suicide than from cancer, heart diseases, AIDS, birth defects, pneumonia, etc.
Such videos can be particularly detrimental to impressionable children who are already battling mental health issues. Parents are advised to closely monitor the type of content their children consume. Many trust sites like YouTube Kids, believing them to be safe for the young viewership. But it turns out that even the video-streaming giant isn't safe as it is believed to be.
YouTube has formally released a written statement claiming that it works to ensure dangerous behaviour is not encouraged. "We have strict policies that prohibit videos which promote self-harm," said YouTube spokesperson Andrea Faville, explaining that the site relies on user flagging and smart detection technology for inappropriate content.
But this isn't the first instance of social media promoting suicide and self-harm. In 2017 and 2018, scores of children were victimised by the dreaded Blue Whale Challenge and the Momo Challenge that pushed many to kill themselves.