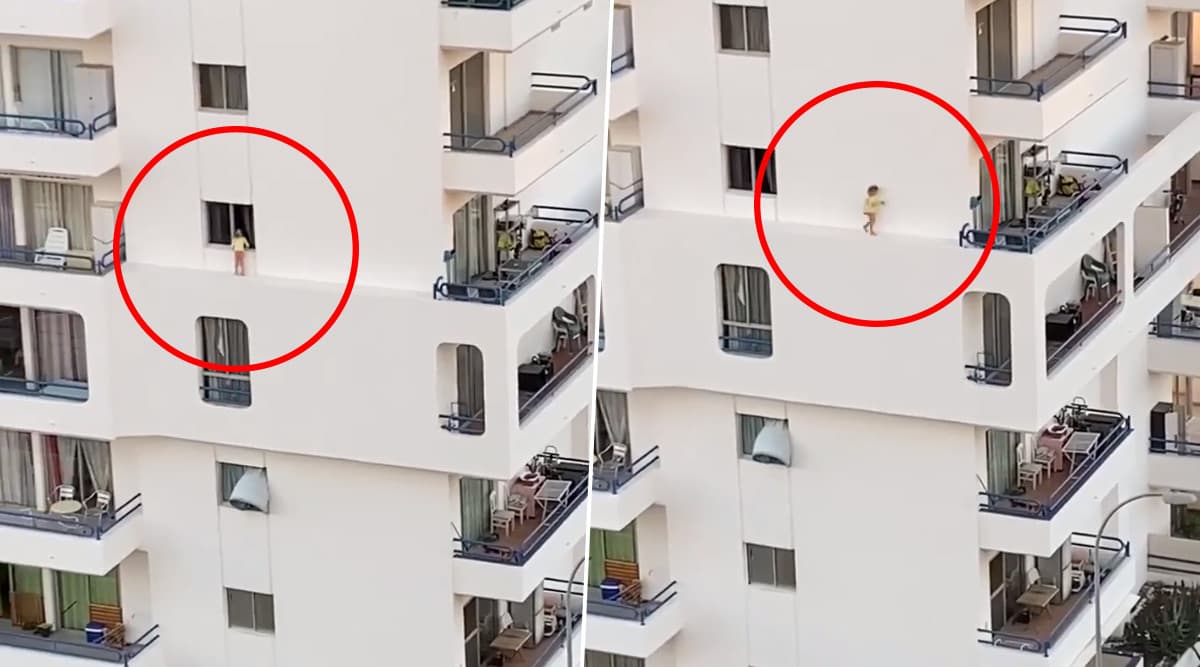 This is the heart-stopping moment; a toddler was captured walking along tower block ledge of an apartment. The horrific scene has been uploaded on Facebook, and it has since gone viral. According to the social media post, the girl's mom was taking a shower when the toddler escaped from her sight for the adventure. Thankfully, she was not hurt. The video is from the flat in Playa Paraiso, in Adeje, Tenerife an island in Spain. Onlookers were shocked watching the girl, walking speedily on the tiny ledge and returning to the spot from where she began. Brave Girl Saves Her Brother From Getting Strangled Inside Lift. 
Tenerife is the largest of Spain's Canary Islands and is popular among the holidaymakers. Playa Paraiso is reportedly a holiday inn, where the family was staying. The little girl was on the fifth floor of the apartment. The 18-seconds clip starts with the child already on the ledge, with an open window. The unnamed child reaches the balcony, railing around the veranda and sits down on it. Toddler Jumps off a Bunk Bed Imitating His Mother, Netizens Slam Parent's Negligence As Video Goes Viral. 
Instead of climbing over the balcony to safety, the kid turns back the way she came. The child jumps as she appears to lose her footing a bit and races back along the edge before stopping at the window where the clip ends.
Watch the Viral Video:
No adult was seen throughout the video. The heart-stopping moment was filmed from a neighbouring apartment complex. It was reported on Facebook that the girl had escaped while her mother was in shower. As per the caption of the clip, the incident happened over the weekend at the property.