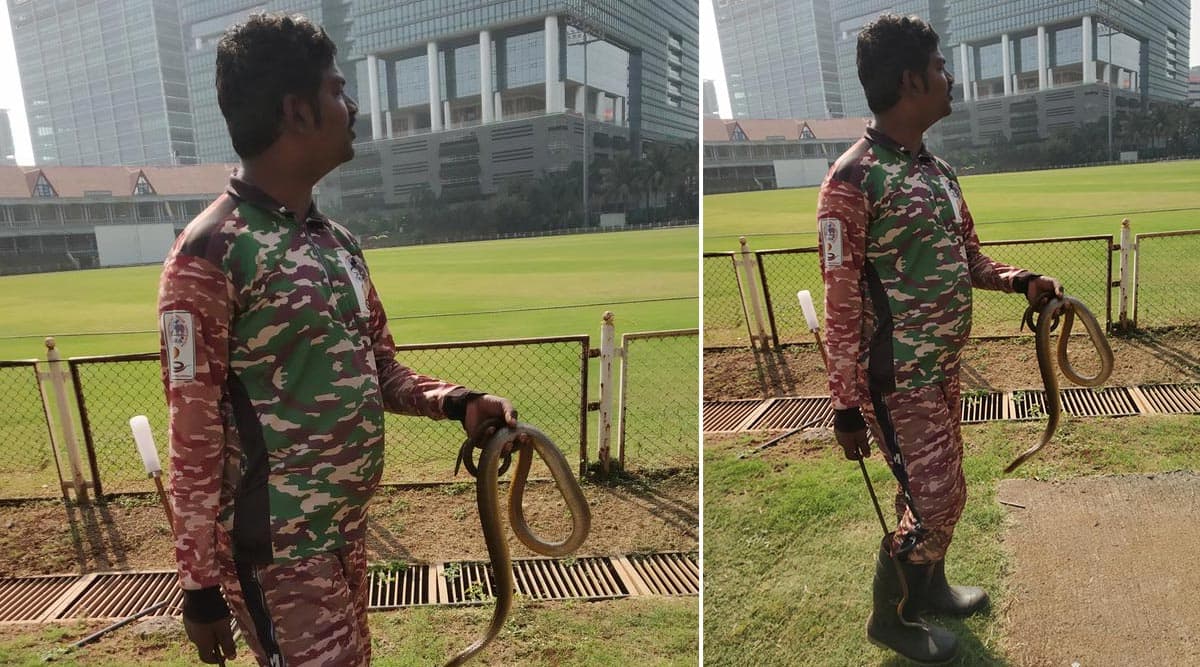 Mumbai, January 5: Looks like snakes have taken a liking for the Ranji trophy matches. After a snake invaded the pitch and halted the Andhra Pradesh vs Vidarbha match during Ranji Trophy 2019-20 game, a similar incident was reported during the Mumbai vs Karnataka game on Sunday, which was being played in Mumbai's BKC cricket ground. However, no disruption of match was caused this time as the rescue team 'caught' the rat snakes before they would bring the game to a halt. Snake Invades Pitch During Andhra Pradesh vs Vidarbha Ranji Trophy 2019-20 Match, Watch Viral Video.
Interestingly, this was the second snake that was found on the day of play. A picture was shared by journalist Amol Karhadkar of The Hindu, showing a man carrying a non-venomous rat snake and taking it out of the ground.
See the Picture in the Tweet Below
The highlight of the day at BKC: The snake-catcher displays his "second catch of the day". It's a non-venomous rat snake, btw #RanjiTrophy #MUMvKAR pic.twitter.com/3egfNgc34w

— Amol Karhadkar (@karhacter) January 5, 2020
However, the snakes could not make any difference to Mumbai's fortune in the game as Karnataka beat Mumbai comprehensively. Putting up an all-round show, Karnataka Mumbai by 5 wickets on their home soil at MCA club in BKC. This was also Karnataka's 200th win in the Ranji Trophy and they are only behind Mumbai in terms of overall matches won in the Ranji Trophy.