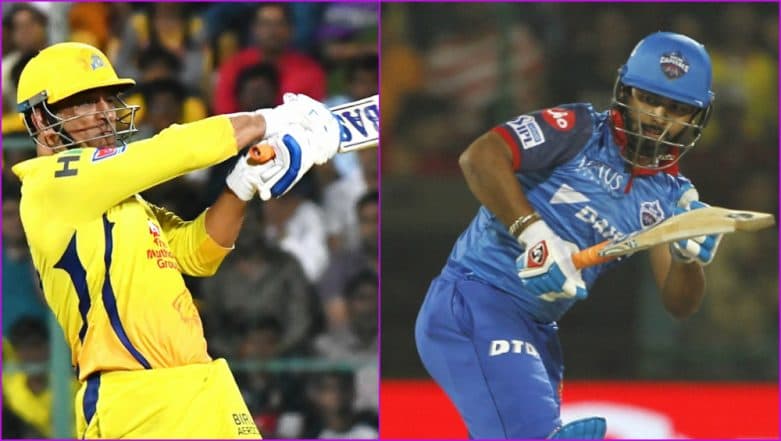 We are one step away from the final of the 2019 Indian Premier League and while we know the Mumbai Indians will be a part of it, we are yet to know the identity of the second team. The second qualifier between the Chennai Super Kings and Delhi Capitals will decide who faces Mumbai Indians to lift the championship. It is going to be an intriguing game featuring the new challengers in Delhi battling it out against defending champions Chennai. The game is bound to feature some of the best players of the league up against each. We have come up with the key contests within the game that will go a long way in deciding the outcome of the match. Chennai Super Kings vs Delhi Capitals Live Cricket Score Qualifier T20 Match.
Shikhar Dhawan vs Deepak Chahar: Delhi opener Shikhar Dhawan is known for attacking the opposition's bowling unit in the powerplays setting the foundation for a good batting display from his team. But against Deepak Chahar of the Chennai Super Kings, it is not going to be easy. He is known for his miser economy rate in the first six overs and is regularly amongst the wickets. CSK vs DC Head-to-Head Record: Ahead of IPL 2019 Qualifier 2 Clash, Here Are Match Results of Last 5 Chennai Super Kings vs Delhi Capitals Encounters!
Faf Du Plessis vs Trent Boult: The South African skipper failed in the last game but being the class player he is, a good score is not far away from him. He will likely come up against Kiwi pacer Trent Boult who can swing the new white ball to trouble him. Since Faf Du Plessis is a prize catch for any team, Delhi will be relying on Trent Boult to get the man.
MS Dhoni vs Rishabh Pant: The two wicketkeepers of their respective team are game changers and have won innumerable contests for their sides. In this clash of champions, Rishabh Pant will be looking to have more of impact on the game than his idol Mahendra Singh Dhoni. CSK vs DC, IPL 2019 Qualifier 2, Key Players: Shikhar Dhawan, MS Dhoni, Rishabh Pant And Other Cricketers to Watch Out for at VDCA Cricket Stadium in Visakhapatnam.
Ambati Rayudu vs Amit Mishra: Veteran spinner Amit Mishra has played in several high profile IPL games and knows what it takes to perform at the big stage. Against Ambati Rayudu, he will have to use all his tricks to stop the right-hander hold fort for Chennai Super Kings. In this season, Ambati Rayudu has played the role of floater well and will be tough to dislodge.
Both teams are equally favourite for the contest given they ended with same points in the league stage and boast of a strong playing eleven.