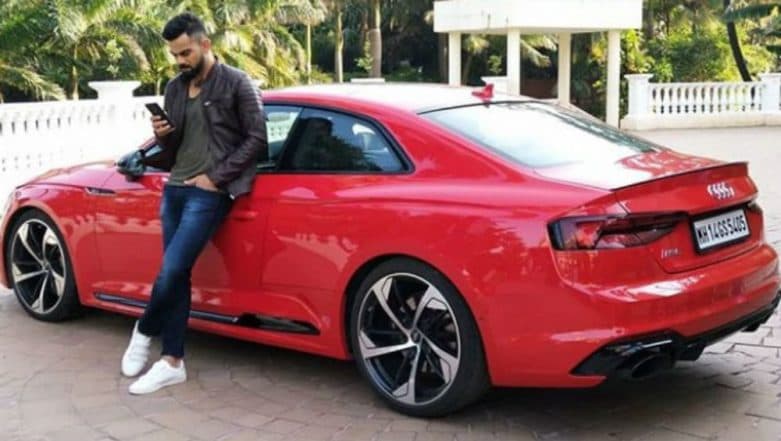 Indian cricket team captain Virat Kohli's love for cars and especially Audi is well known. The cricketer, who already owns a fleet of swanky cars, seems to have added another to the list. Virat Kohli Caught on Video Driving 5-Year-old Bentley Continental GT While His Luxurious Audi Cars Wait in The Garage!
In his latest Instagram post, Royal Challengers Bangalore (RCB) captain posed in front of a sizzling red RS5 Coupe. Anushka Sharma and Virat Kohli Ditch Swanky Cars and Commute in Local Transport During Their Australian Trip.
See Virat Posing With the Car in a Nonchalant Manner Below:
View this post on Instagram
As can be seen in the above picture,  Virat is engrossed in his mobile phone and seems not even to care for the camera. But the car is enough to gain the attention of both Virat's fans as well as users on Instagram. Virat, who is super quick on the cricket field, has surely found a companion to assist him when it comes to speed outside the cricket field as well.