FIFA World Cup 2018 has been a roller coaster ride, with so many exciting matches been played so far. The World Cup ambitions may have ended for FC Barcelona's players Lionel Messi (Argentina), Yerry Mina (Colombia), Andres Iniesta, Sergio Busquets, Jordi Alba, and Pique; however, there are seven Barca players still in contention.
FIFA World Cup 2018 has entered its 'Round of 8' phase, and there are eight teams in the foray to lift the game's most coveted trophy. France, Uruguay, Brazil, Belgium, Croatia, Russia, Sweden, and England have qualified for the quarterfinals of the tournament. In these eight teams, seven FC Barcelona footballers still have a chance to lay their hands on World Cup 2018 title.
We Take a Look at How These Seven Barcelona Players Will Clash at 2018 FIFA World Cup in Russia:
1. Uruguay vs France, Quarterfinal 1; FIFA World Cup 2018
In the battle of Barcelona's stars, Uruguay's forward Luis Suarez will compete against France's Ousmane Dembele and Samuel Umtiti. The clash will see a close contest of Barcelona striker vs Barcelona forward and a fullback player in the quarterfinal match.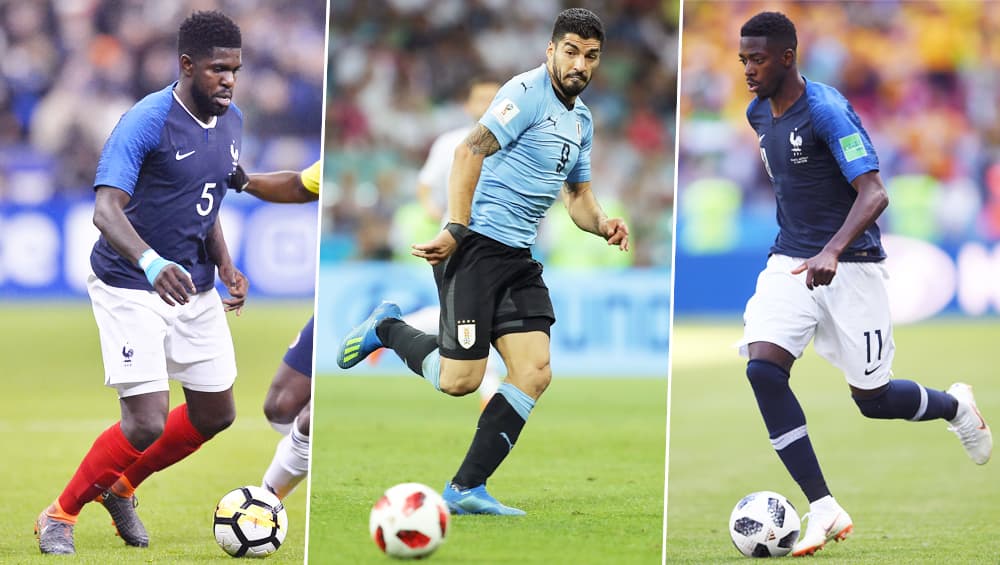 The quarterfinal match between Uruguay and France will be played on July 6, starting at 7.30 pm (IST). The game is scheduled to be played at the Nizhny Novgorod Stadium, in Russia.
2. Brazil vs Belgium, Quarterfinal 2; FIFA World Cup 2018
In the clash between Barcelona stars, it will be Brazil's midfielders Paulinho and Phillipe Coutinho competing against Belgium's defender Thomas Vermaelen. The game will see Barcelona's midfielders and defender at loggerheads in the crucial match on Friday.
The Round of 8 match between Brazil and Belgium will be played on July 6, starting at 11.30 pm (IST). The second quarterfinal match will be played at Kazan Arena, in Russia.
3. Russia vs Croatia, Quarterfinal 4; FIFA World Cup 2018
Ivan Rakitic, who plays as a midfielder in both, Barcelona and Croatian line-up, will be a key in their match against Russia. Rakitic has been a centre-point in Croatia's campaign in the tournament so far. The team led by Luka Modric would be banking heavily on Rakitic's form this tournament to see them through in the semi-finals.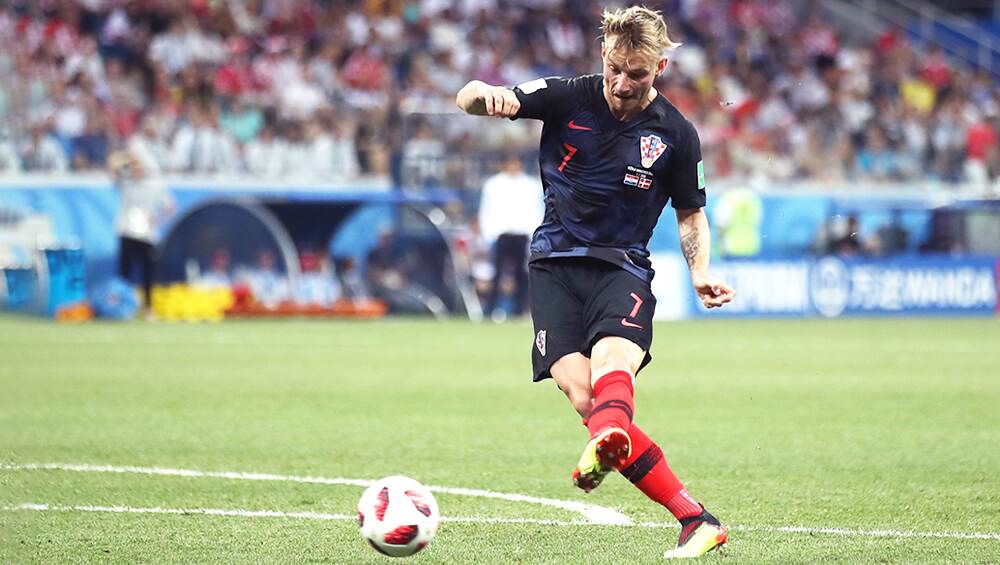 The quarterfinal match between Russia and Croatia will be played on July 7, starting at 11.30 pm (IST). The last Round of 8 game will be played at the Olimpiyskiy Stadion Fisht Stadium, in Sochi, in Russia.
With as many as seven FC Barcelona players in the fray to win the FIFA World Cup, it will be interesting to see which of them will eventually win the World Cup 2018 trophy. Will it be Uruguay, Brazil, France or some other team, who will lay their claim on the game's most distinguished award!