Social media platform Facebook is caught in a turmoil. Usually referred as the social media giant, the platform is seeing its downfall. Following the data breach scandal, people have found it difficult to trust the site. Founder Mark Zuckerberg while talking about the Cambridge Analytica scandal said that the social media giant needs to 'step up'. A data firm which assessed data of 50 million Facebook users without their knowledge, a clear violation of privacy policies. So, the social media is currently under a huge scanner. Cambridge Analytica Scandal: Facebook's Mark Zuckerberg Breaks Silence
Besides, there have been several researches conducted on the social media platform which point out it is heading for a downfall. With Instagram and Snapchat becoming so popular as competitors, Facebook is already losing the younger teens. According to e-Marketer, a digital measurement study, the number of U.S. Facebook users in the 12- to 17-year-old demographic declined by 9.9 percent in 2017, about 1.4 million total users. That's almost three times the decline expected! The latest controversy of data breach doesn't help the app at all. Because WhatsApp founder Brian Acton also asked people to delete Facebook once again causing a furor among the people.
Social media has been so popular medium today. But as we think of Facebook, there have been other networks too which have seen the slow death phenomenon. When they started, they created some noise but eventually, users moved out, causing the applications to shut. Let us look at some of these social media platforms:
Orkut:
Orkut was one of the very popular social media platforms which began in 2004. Although the platform was not so successful in US, it worked great in Brazil and India. In fact, in India, it was one of the most visited websites around the year 2008. It was managed by Google but started going down by 2010. Orkut had 19 million users in India but Facebook's launch took over in the reach. Orkut finally shut down in September 2014.
Hi5: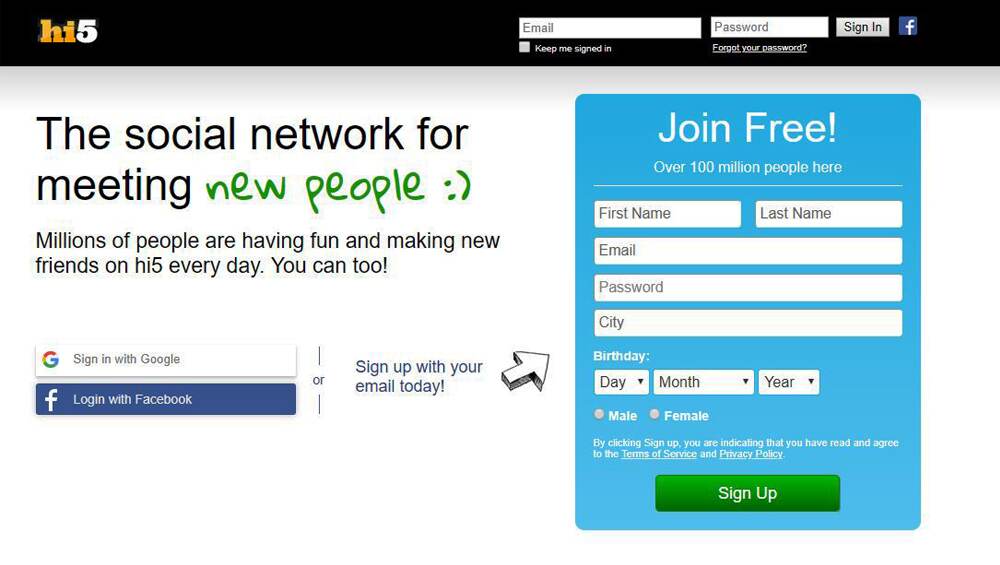 Hi5 started well in the year 2004. The reach widened and it proved to be the second best social network after MySpace by 2007. Facebook had already come into the picture but hi5 was maintaining the pace. It had common features also provided over 200 games of various genres. But gradually the popularity died down and the numbers started falling. It was bought by other networking site Tagged, purchased in December 2011.
Google Buzz: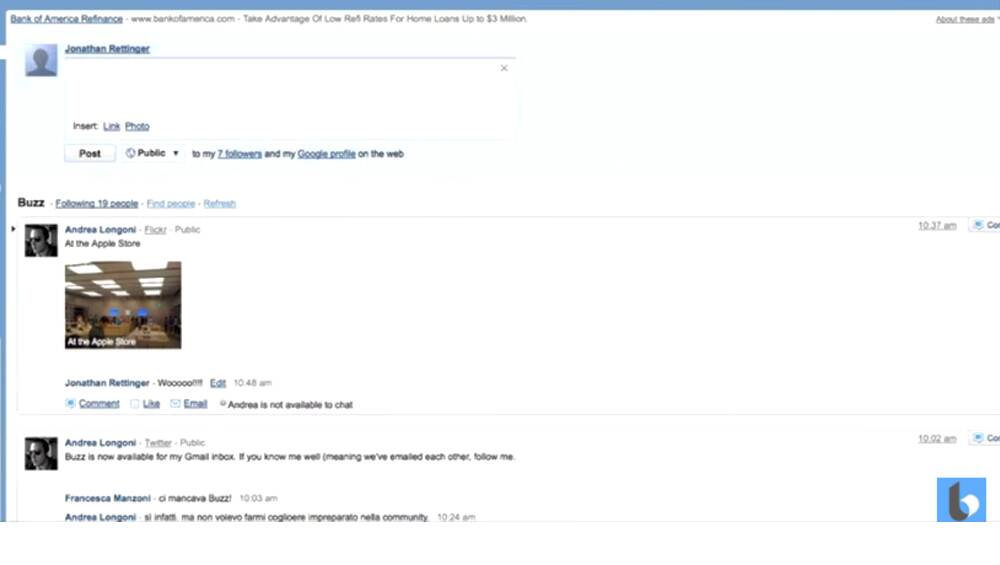 After Orkut, Google also had another social networking called Google Buzz. It was a microblogging cum messaging tool developed into Google's email Gmail service. They conversations were visible in user's inbox. It was launched in 2009 but suspended within 2 years. The service was backed up with Google+. Buzz had a lot of other networks integrated within but it still could not compete with Facebook and then Twitter, which proved to be best for micro-blogging.
Friendster: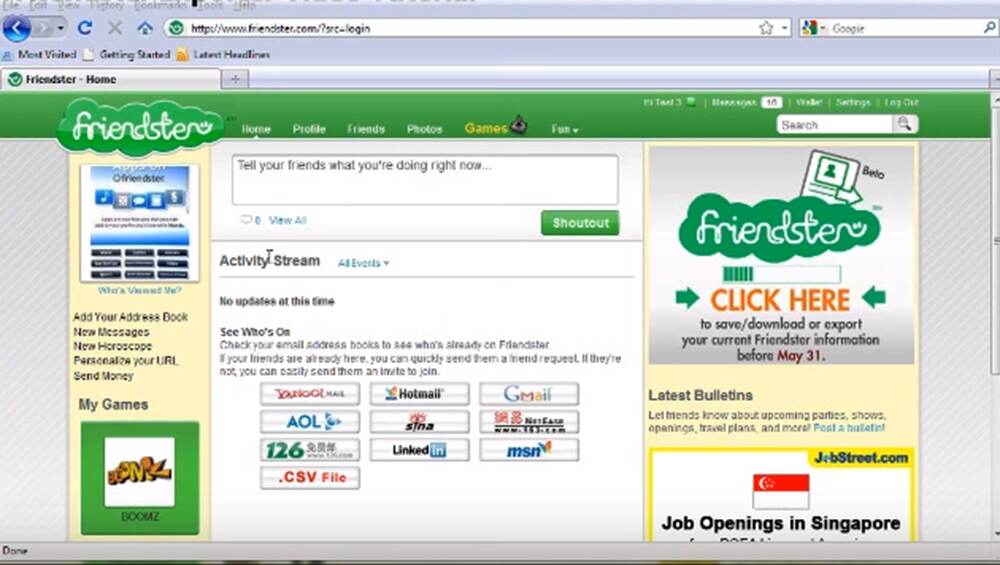 While networking was still gaining its pace, Friendster combined online gaming with itself. It was a social gaming site from social networking. The platform allowed similar features of sharing content and media with your connections but the gaming aspect took over. Although it had many users in 2009, but suspended in 2015 as the reach and engagement died down.
My Space: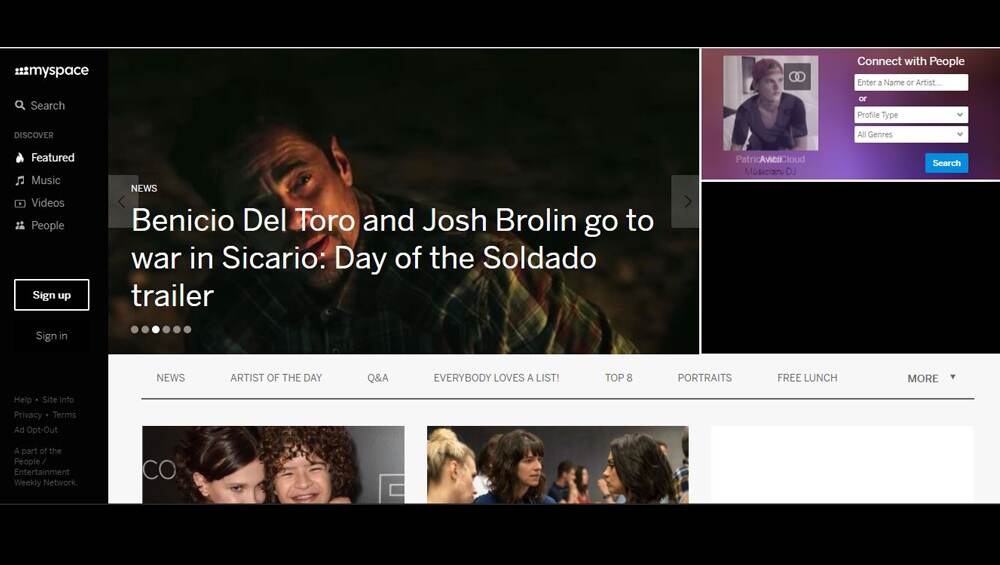 MySpace was a very big platform which managed to beat even Yahoo and Google, who were the giants then. It served as social networking with blogs, groups, music and videos. It was founded in the year 2003. It saw a rapid growth becoming the largest social networking site in the world. But in 2008 it was overtaken by Facebook in terms of its reach. News Corp sold this network in 2011 for just $35 million.
All of these networks sooner or later lost to Facebook. It serves a vast area, the numbers and reach are definitely high but it too is now seeing the stages of downfall. Although Zuckerberg has plans for restoration, the number of people using Facebook is going low. People are addicted to photo-sharing apps like Snapchat and Instagram. So let us see if Facebook does manage to get through this deal and survives or do we have a new network coming in. Do share your views with us.