Google has taken a step forward in public safety by partnering with T-Mobile, a wireless network operator based in the US. The two will work with RapidSOS towards providing a quick response to emergency calls and also finding their location swiftly. Emergency Location Service (ELS) will enhance the search parameter and also help responders cater to the emergency quickly.
With the growing numbers of wireless connections (smartphones), it is hard to pinpoint user locations, send it back to the server, process the geographical areas and respond to them with assistance. Google Releases 'Chrome 70' Beta Version Comes with Touch-sensitive Web Authentication.
To curb this delay and to cater to emergency calls smoothly, Google has initiated ELS for the United States, a much more precise SOS service that will be available on every Android phone with an operating system above 4.0. Though Google's Android services already have a similar function called Maps, where the users can pinpoint their location and share them with others, Google says that this new service is made on top of the existing technology and is tailored in a manner to give respondents the information faster. OnePlus 6T Smartphone with Type C Bullets Headphones Teased Online; India Launch Imminent – Watch Video.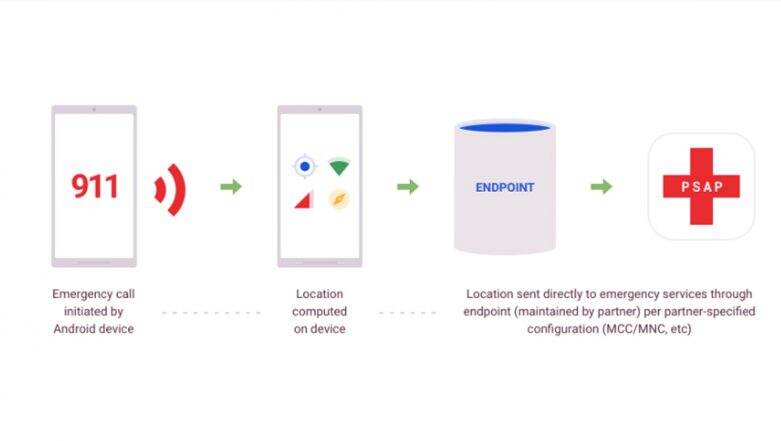 Google's ELS collects data from the GPS, Wi-Fi, mobile network data, and sensors from the user's smartphone, to identify the exact location and share with emergency services. Back in 2016, Google had announced that it would be working on a service, which will help people get 911 emergency assistance quickly through an Android device. New Google Pixel 3 and Pixel 3 XL Official Render Images Leaked Online Ahead of October 9 Global Launch.
Google, also launched its ELS in the U.S. Virgin Islands through a partnership with West and a regional wireless provider. As per the report, Google had successfully tested their new location finder service at emergency call centres earlier this year. Currently, Google's ELS initiation is available in 14 countries around the world and would partner with various carriers and companies that are part of local emergency services.