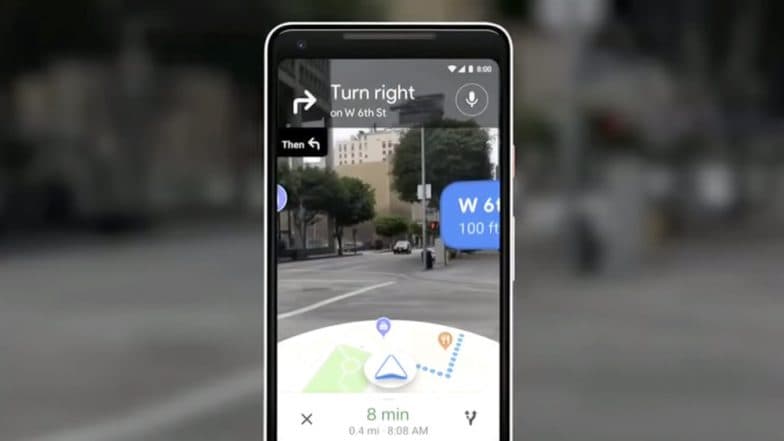 It was at last year's IO developer conference when Google officially announced a new feature that will totally change the navigation system. The company confirmed at the event that it was working on a new feature that will employ Artificial Intelligence (AI), Augmented Reality (AR) and smartphone's camera to make advanced navigation system a reality. According to the market reports, this new feature of Google Maps is going out for some testers from the Local Guides group. Though, the feature is in its early stage but it has shown some potential. Lost Your Android Smartphone? Here's How You Can Track Your Mobile With Google Maps.
Google Maps' AR navigation feature employs imagery from smartphone's camera with location data for matching the position via Google Street View, and thus it able to bring visual cues like arrows on the live camera feed. This same technology will be used in highlighting several landmarks, business and restaurants in the cities.
As the feature was announced in the last 2018, it is still in the development stage and yet to arrive on consumer devices. It is believed that the feature will be available for some users for testing purposes initially and it can expected to be offered to wider audience later on. Google Maps to Show Auto-rickshaw Routes, Estimated Fares for Delhi Commuters.
With the current version of the AR feature, the users need to hold the camera up and point to few nearby points which took some seconds to understand the location. As of now, there is no official timeline from Google regarding the roll out of this feature for wider audience. Google will be rolling out this AR feature for Google Maps when the tech giant is fully satisfied that it is ready.