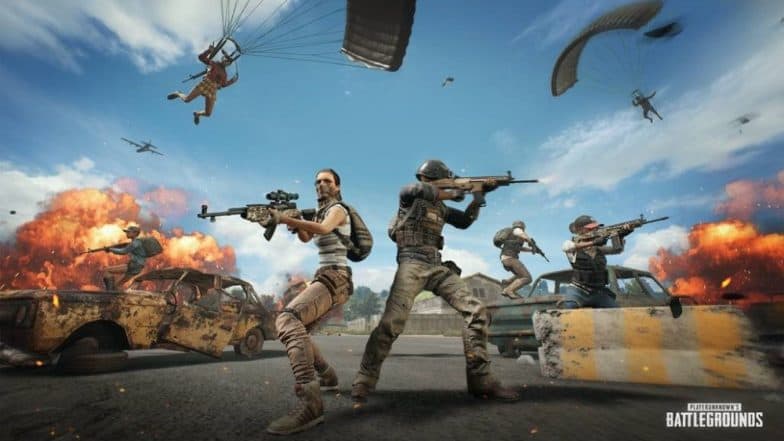 Ahmedabad, March 14: PlayerUnknown's Battlegrounds aka PUBG, one of the most popular online multiplayer battle royale game has been in talks in Gujarat but not for good reason. According to reports, after Surat, Rajkot, Bhavnagar and Gir Somnath districts had issued a ban to the gaming title, now Ahmedabad city police have imposed a ban on it. This Indian State Reportedly Banned Online Battle Royale Game By Tagging It 'Harmful' & 'Negative'.
According to DNA, Ahmedabad police commissioner AK Singh on Wednesday issued a notification imposing ban on PUBG and suicide game Momo challenge. "Keeping in mind public safety and security, and to ensure that law and order situation is maintained, a ban is placed on playing PUBG and Momo challenge in Ahmedabad city police limits," the notification read. PUBG Players Arrested in Rajkot After Ban on PlayerUnknown's Battlegrounds Game.
According to the notification, the ban will be imposed from March 14, 2019, to March 28, 2019, midnight. Speaking to DNA, Singh, however, said the ban would be extended. Despite the fame, PUBG had faced criticism for having addictive and obsessive impacts on users. According to psychologists, the gaming title incites violence among youths.
Earlier, a similar ban on PUBG was imposed in Surat and Rajkot. Followed by Bhavnagar and Gir Somnath districts of Gujarat. The district administration decided to ban the battle royale game because the game affects studies and also makes them (students and youth) violent. Earlier, on January 29, a worried parent also complained PM Modi about her child's addiction to the game.