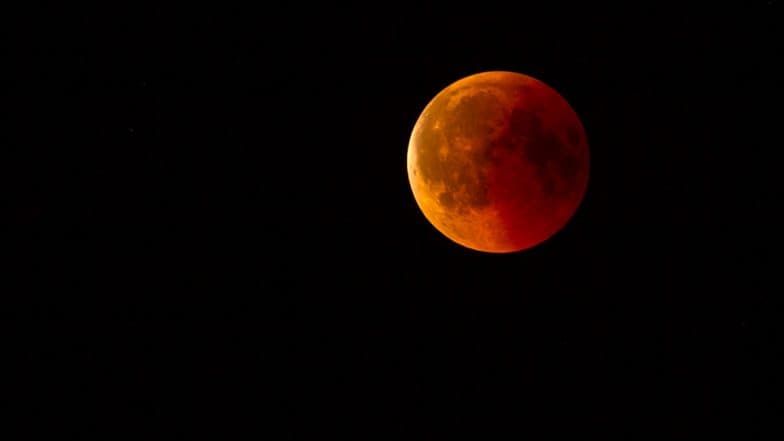 Harvest Moon will brighten the skies this Friday. It is the first time in 20 years that a full moon will be visible in the sky on Friday the 13th. This coincidence just makes the beliefs of Westerners in the powers of Friday the 13th stronger. The moon's sighting is said to induce friggatriskaidekaphobia or paraskevidekatriaphobia, the fear of Friday the 13th in many. People are terming it as the spookiest Friday the 13th. Also called a harvest moon, the full moon closest to the start of fall or the autumnal equinox, when the length of day and night are the same. Due to this, it coincides with the September full moon, but at times it appears in the sky around October full moon. Harvest Moon 2019 Date: Know All About September's Full Moon Which Will Occur on Friday the 13th.
Harvest Moon 2019 Date And Timings
While the Harvest Moon of 2019 will appear in the skies on Friday the 13th, in the US it will reach the peak on September 14 at 12:33 am. The Old Farmer's Almanac says, "For the best view, look skyward on the night of the 13th– Friday the 13th, no less." Those in Canada can watch the moon at its peak at 6:30 am, during which it will be 4,06,377km away from Earth. Some refer to the harvest moon as "Corn Moon" as farmers in the Plains begin harvesting their corns during this time.
Friday's moon is referred to as Harvest moon due to history dating back to thousands of years in human history. Some say that the name originated from the ancient Native American tradition. While others state that it is named so as it coincides with the time of harvesting. Harvest month was recorded as early as in the 700s in both Anglo-Saxon and Old High German languages. Also, during the olden times, it was common to track the changing seasons based on the lunar month than the solar calendar. The last time a full moon coincided with Friday the 13th was on October 13, 2000. A similar occurrence will happen again on August 13, 2049.
The number has a bad reputation since it occurs after a complete number, 12. An estimated  17 to 21 million people in the United States fear Friday the 13th. People even avoid their regular activities due to Friday the 13th phobia, according to the Stress Management Center and Phobia Institute in Asheville, North Carolina.