A British company named a newly discovered blind and burrowing amphibian as Donald Trump. It has been officially named Dermophis donaldtrumpi, in recognition of the US president's climate change denial. Aidan Bell, co-founder of sustainable building materials company EnviroBuild said Dermophis donaldtrumpi which was discovered in Panama and has a natural tendency of burrowing its head in the ground thus comparing it to Trump's approach to global warming.
The name was chosen by the boss of EnviroBuild, a sustainable building materials company, who paid $25,000 (approx Rs 17,57,245) at an auction for the right. The small legless creature was found in Panama and EnviroBuild's Aidan Bell said its ability to bury its head in the ground matched Donald Trump's approach to global warming. Trump Says Climate Change Not a Hoax, Not Sure of Its Source.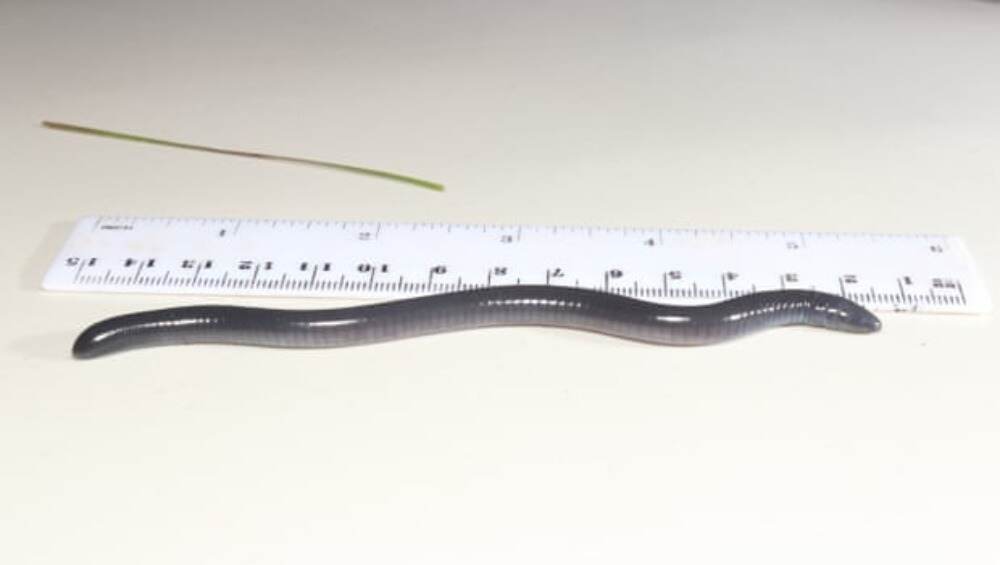 The caecilian's naming rights were auctioned to raise money for the Rainforest Trust. Scientists who found the 10cm amphibian have agreed to use the name Dermophis donaldtrumpi. The same will be published in scientific literature.
According to a statement from EnviroBuild the creature spends most of its time underground. Around 60 million years ago, it lost its limbs and does have tentacles which are used to find prey. Bell told CNN, "Realizing the similarities between the amazing but previously unknown creature and the leader of the free world we couldn't resist buying the rights."
Bell added saying, "As demorphis donaldtrumpi is an amphibian, it is particularly susceptible to the impacts of climate change and is therefore in danger of becoming extinct as a direct result of its namesake's climate policies."
Trump has been receiving criticisms for ignoring the existence and dire consequences of global warming. In response to a US government report published in November which said that climate change is already harming lives of Americans through wildfires to floods, Trump said: 'I don't believe it'.