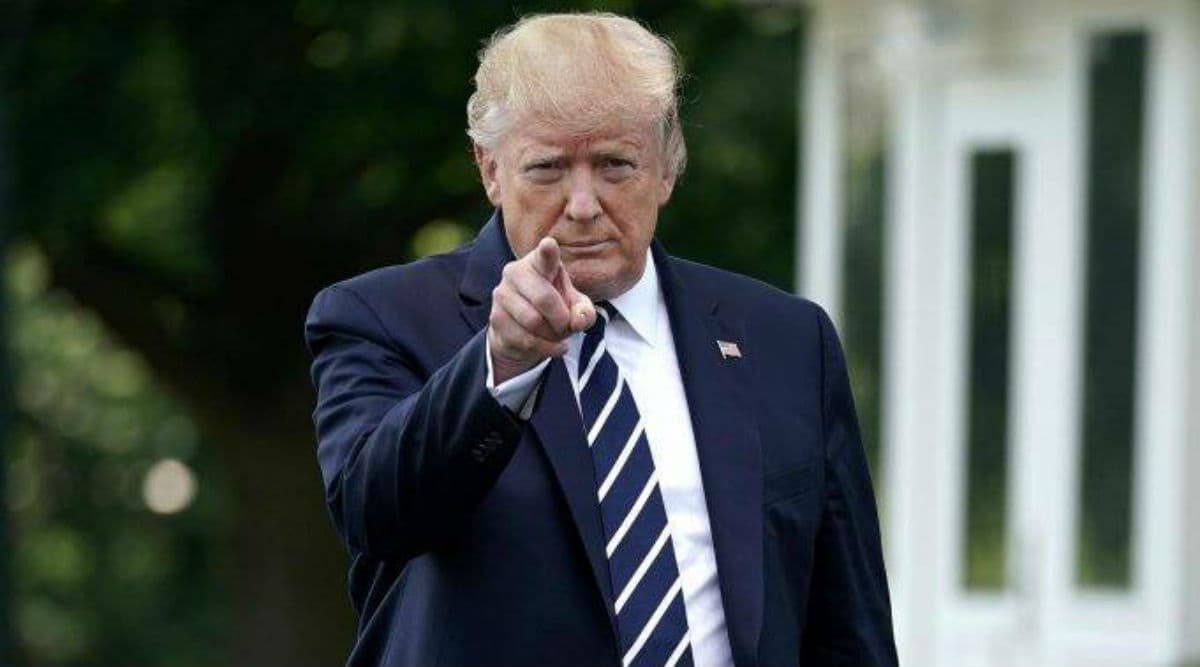 Washington, January 6: US President Donald Trump threatened "very big" sanctions on Iraq if US troops were forced to leave. The Parliament in Iraq passed a resolution calling for the government to expel foreign troops from the country. Tension in the Middle East has increased after the assassination of Iranian Quds Force chief General Qassem Soleimani by the United States.
Trump, as quoted in a CNBC report, said, "If they do ask us to leave, if we don't do it in a very friendly basis, we will charge them sanctions like they've never seen before ever. It'll make Iranian sanctions look somewhat tame." He further highlighted that the US has an expensive airbase and it has cost billions of dollars to be built. "We're not leaving unless they pay us back for it," Trump said. Qassem Soleimani, Iran's Top Commander, Killed in US Airstrikes: Donald Trump Shares Picture of American Flag.
Check ANI tweet:
US President Donald Trump threatens "very big" sanctions on Iraq if US troops forced to leave: AFP news agency

— ANI (@ANI) January 6, 2020
Check Trump's tweet:
The United States just spent Two Trillion Dollars on Military Equipment. We are the biggest and by far the BEST in the World! If Iran attacks an American Base, or any American, we will be sending some of that brand new beautiful equipment their way...and without hesitation!

— Donald J. Trump (@realDonaldTrump) January 5, 2020
On Sunday, the Islamic Republic of Iran has officially announced its exit from the 2015 nuclear deal. In a tweet on Sunday, Trump further threatened Iran, "These Media Posts will serve as notification to the United States Congress that should Iran strike any U.S. person or target, the United States will quickly & fully strike back, and perhaps in a disproportionate manner. Such legal notice is not required, but is given nevertheless!"
On January 3, Trump shared a picture of the American flag, moments after US airstrikes killed Gen Qassem Soleimani, the head of Iran's Islamic Revolutionary Guard Corps' (IRGC) elite Quds Force.