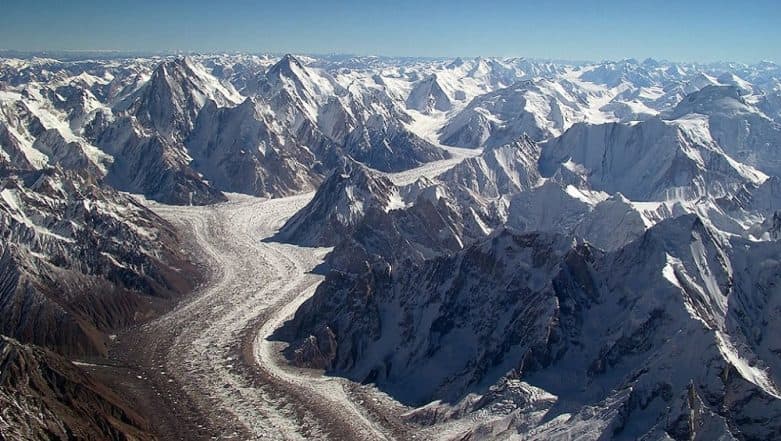 The Himalayas and Hindu Kush mountains spread across South Asia face a dire threat from climate change as they could lose up to two-thirds of their ice cover if global warming goes unchecked, according to an environmental report. The report also warns that the Himalaya mountain range's ice cover will continue to be threatened even if countries enact the 2015 Paris climate change agreement and limit global warming to 1.5 degrees Celsius.
The new report has been worked upon by 200 scientists for over five years, with another 125 experts peer reviewing their work. The report was requested by the eight nations the mountain ranges span including India, China and Pakistan.
"This is the climate crisis you haven't heard of," said Philippus Wester of the International Centre for Integrated Mountain Development (Icimod), who led the report. "In the best of possible worlds, if we get really ambitious [in tackling climate change], even then we will lose one-third of the glaciers and be in trouble. That for us was the shocking finding." Read: Climate Change Talks Start Early in Poland as Leaders Warn - 'Planet at a Crossroads'
The report notes that containing the increase in global temperature to 1.5C above pre-industrial levels requires cutting emissions to zero by 2050. As countries still do not have policies in place to ensure this, this target is considered extremely optimistic. Hence the report calculates that if the global temperatures rise to 2 degrees C, half of the glaciers in these mountain ranges are projected to melt away by 2100.
The Himalayas and Hindu Kush mountains also referred to as the HKH region runs from Afghanistan to Myanmar and is called the planet's "third pole" as it hosts more ice than anywhere outside Arctic and Antarctica. Prof Jemma Wadham, at the University of Bristol, said: "This is a landmark piece of work focused on a region that is a hotspot for climate change impacts."
Hence the report projects that the loss in ice cover will lead to floods followed by extreme drought as rivers lose their water source which comes from ice and snow from these mountain ranges. The loss of glacial cover threatens the life of two billion people who live in South Asia.