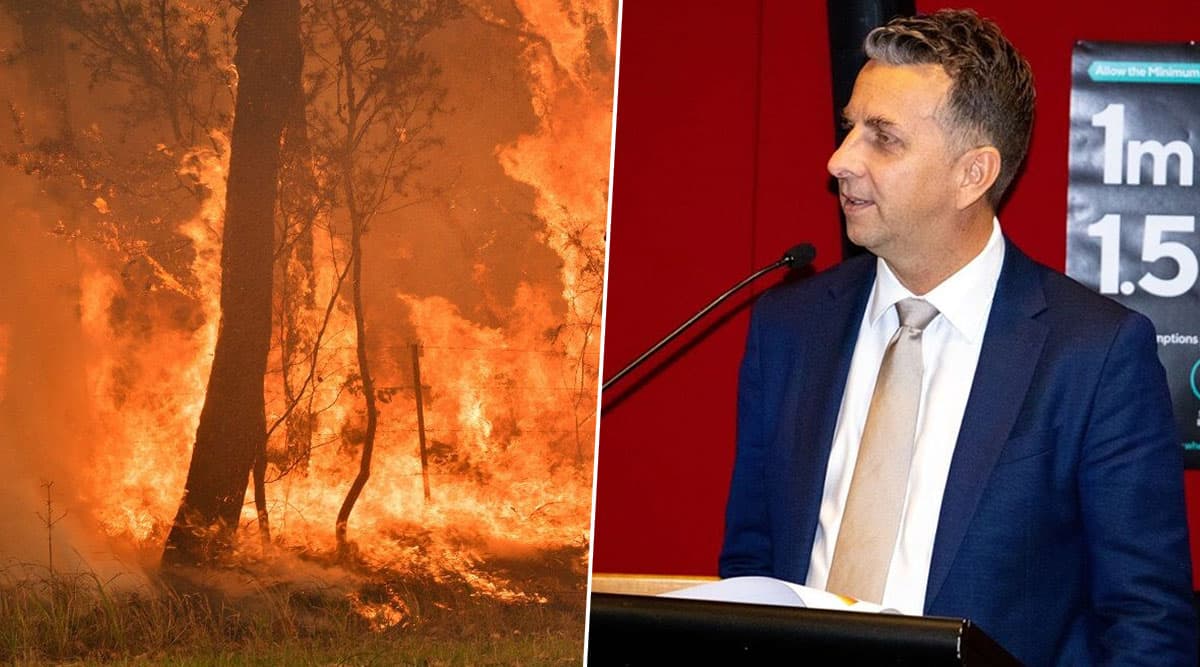 Sydney, January 4: As southerly change accompanied by powerful gusts ranging up to 128km/h has threatened to spread huge fires in Australia's New South Wales. The country is currently raging with bushfires which have taken the lives of millions of animals. NSW Transport Minister and Member for Bega, Andrew Constance on Saturday compared the fire with the South Coast fires to "an atomic bomb." Australian Bushfires: Heartbreaking Viral Picture of Kangaroo Burnt to Death While Escaping From Raging Fires Shows The Reality of This Disaster.
The Australian minister told state broadcaster ABC, "It's indescribable the hell it's caused and the devastation it's caused." Meanwhile, two naval ships rescued hundreds of people stranded on a beach after fire encircled the town of Mallacoota in Victoria. Catastrophic blazes ripped through swathes of the continent's south-east on New Year's Eve, killing at least eight people.
Thousands of tourists were given less than 48 hours to evacuate fire-ravaged coastal communities. They were warned to leave before Saturday. Constance told public broadcaster ABC it would be the "largest evacuation of people out of the region ever", with thousands preparing to leave ahead of another "terrible" day of fires.
The blaze also raged across New South Wales, and brought down transmission lines in the state's south connecting with neighbouring Victoria. Due to this, electric supplies in Sydney were under threat. New South Wales, which is under a third state of emergency over the severe fire conditions.
According to reports, since September, fires in Australia have claimed lives of at least 23 people. Around 3.6 million hectares (36,000 square kilometres) -- an area larger than Belgium was burnt in the fires.