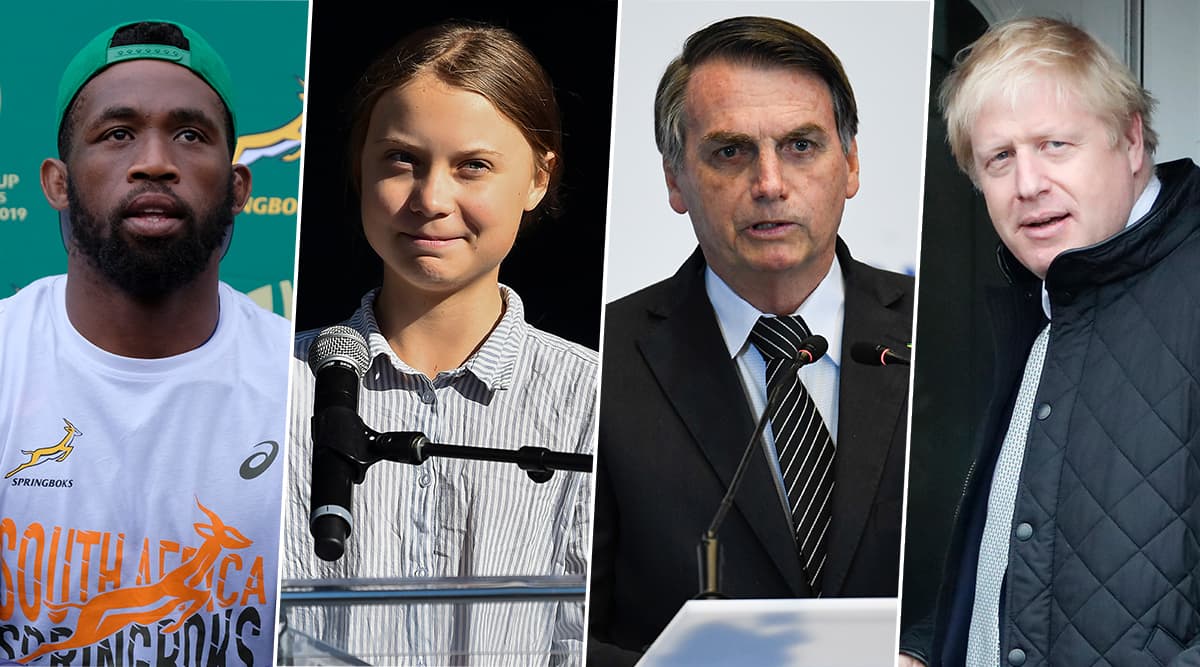 Washington, November 18: It's time for TIME magazine's person of the year and names are already doing rounds as to who would and should grace the coveted cover of the magazine as its person of the year. The past personalities who have been featured on the magazine's cover include the who's who of the 20th century and the years since 2000. Last year, the magazine put journalists who faced persecution, arrest or murder for their reporting on the cover with the caption 'The Guardians.' This year, the announcement will be made on December 11, 2019.
The TIME magazine describes its criteria for choosing the person of the year as the "person or group of people who had the greatest influence
on the events of the year—for better or worse."
Below Are Names of Probables Who Can Feature on the TIME Magazine's Cover as Person of the Year 2019
1. Siya Kolisi
Siya Kolisi is the captain of South Africa National Rugby Union Team, also known as Springboks. Kolisi became the first black man to lead South Africa to Rugby World Cup victory in 2019, played in Japan.
2. Greta Thunberg
Greta Thunberg is a Swedish environmental activist on climate change whose campaigning has gained international recognition. Thunberg first became known for her activism in August 2018 at the age 15. She addressed the 2018 United Nations Climate Change Conference.
3. Jair Bolsonaro
Jair Messias Bolsonaro is Brazil's President whose regime has seen large-scale protests by people in Brazil. He has been a highly controversial figure since he took charge as President of Brazil early in 2019. The controversial far-right politician is also called the Brazil version of US President Donald Trump. President Trump was TIME's Person of the Year in 2016.
4. Boris Johnson
The Conservative Party leader became the Prime Minister of the United Kingdom this year and it remains to be seen how he leads his country in to Brexit. Johson has made headlines ever since he assumed the Prime Minister's Office at 10 Downing Street. Johnson could well be the TIME's Person of the Year 2019.