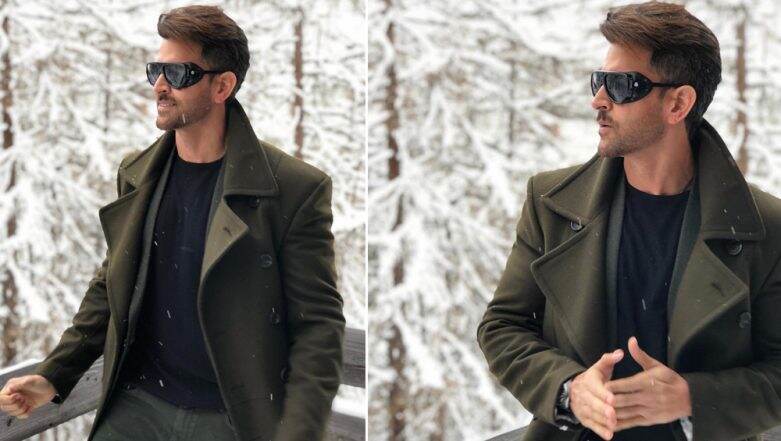 Web shows have become a thing now! In the last five years, web series and OTT platforms have caught the attention of not just viewers but they're also having a lot of Bollywood celebrities turning towards them. the primary reason being they are getting to try their hands at something totally out-of-the-box! Saif Ali Khan and Radhika Apte have almost become synonymous with Netflix ever since Sacred Games and Ghoul released. And now, another B-Town actor might be roped in for a Netflix show. Yes, we're talking about Hrithik Roshan. As per reports in mid-day, the OTT platform has shown keen interest in casting Hrithik in one of it's shows. filmmaker S Shankar has already started working on the script, which is going to be a sci- fi thriller. Hrithik Roshan Completes 19 Years in Bollywood: 7 Relatable, Funny GIFs of Duggu That Will Melt Your Cold Heart.
"The team is currently working on the script of the underwater thriller. It is yet unclear whether it will be a movie or a series. In either case, Netflix has shown a keen interest in the idea. Once the final draft is ready, Shankar will begin his recce for the shoot. The project is likely to roll in October and will be shot in a South-east Asian island," a source close to the development revealed the daily. How cool is that! Shah Rukh Khan and Hrithik Roshan's This Throwback Picture Will Make You Reminisce Their Kabhi Khushi Kabhie Gham Days.
We cannot wait for Duggu to make his web debut! Besides, he's been laying low all this while, not to be seen in a lot of movies and neither has he been making any appearances. And we sure want to see more of him! So we'd love to see him in the show, if all goes well, that is! The Super 30 actor is yet to confirm the news.