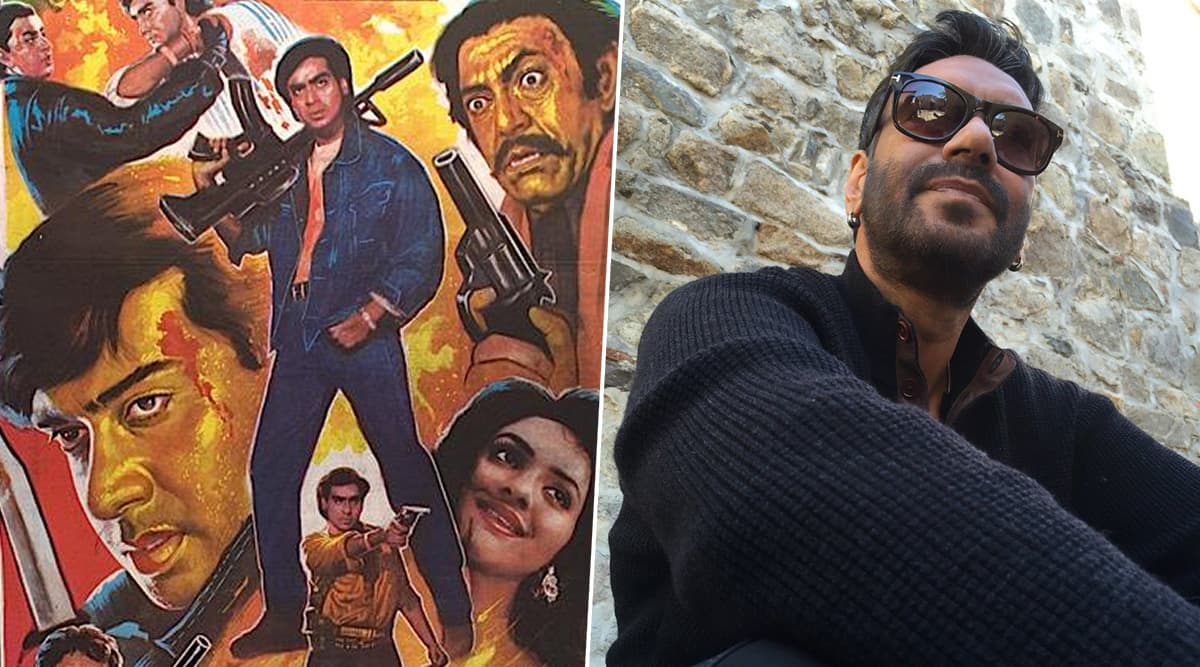 Ajay Devgn fans are in for a double treat, if we may say so. The actor is celebrating his 100th film with Tanhanji: The Unsung Warrior. Indeed, it is no joke to survive in such competitive industry and still stay on top for so long. Interestingly, life has come to a circle for the star as he recently revealed that he might soon co-produce the remake of his debut film, Phool Aur Kaante. The 1991 film where he starred opposite Madhu was high on action, romance and wonderful tracks! The actor spilled that he is looking for a new face for this rehash.
Filmfare quoted the Singham actor saying, "I want to remake my first film, Phool Aur Kaante (1991). I've thought of a new way of presenting it in keeping with the changing times. I will co-produce it with someone. I'm looking for a fresh face for that. The approach will be different but the emotional texture will be retained."
Ajay Devgn and Madhu During Phool Aur Kaante Days!
Romantic Ajay #PhoolAurKaante days. @ajaydevgn pic.twitter.com/6YhY7boRBi

— Ajay Devgn Fan Club (@SultanBollywood) April 5, 2016
That's news! While we are damn excited about this particular remake, we wonder who would do justice to the lead role. After all, it is difficult to hide from the comparison with the original. Will Ajay train this newbie for the iconic two-bike stunt that became a rage then (and still is)? Ajay Devgn Gets His 100th Film With Tanhaji; Shah Rukh Khan Hopes For 100 More.
Ajay Devgn's Iconic Stunt
The byke @ajaydevgn ride in In his debut film #PhoolAurKaante & #Vijaypath become instant popular among youth. pic.twitter.com/F37LZXpaLs

— Aנαу_Ɗєνgη_ƑƇ™ (@Ajay_Devgn_FC) February 28, 2018
With this, we also can expect another remake album of cult 90s classic songs from this movie. With so many remakes churned out from that era, it will be least surprising if the movie gets a revamped version of the same album as well. Hope not! Well, it is too early to predict anything as of now. Till then stay tuned with us for more updates on the same.