Bollywood is eternally grateful to Farah Khan for all the memorable dance numbers that she has choreographed memorable dance numbers like Jo Jeeta Wohi Sikander's "Pehla Nasha", Virasat's "Dhol Bajne Laga" and so on. She had even played the lead actress on the romcom, Shirin Farhad Ki Nikal Padi. However, it is the films that she directed that made the industry realise that Farah is a genuine all-rounder. So why is Farah Khan not making more movies? Yes, her last movie, Happy New Year, was disappointing but her first two movies were universally loved. Farah Khan Congratulates BFF and New Mommy Sania Mirza as She Is Blessed With a Baby Boy.
Farah Khan is busy right now, choreographing songs for her close friends, being a judge on reality shows and managing motherhood, and we do hope that she might find some time to make a movie in the interim. With the success of Simmba, the time is ripe for her to return to the director's chair and make a masala entertainer for us. Simmba Box Office Collection Day 12: Ranveer Singh's Film Roars Loud, Enters the Rs 200 Crore Club
As the multi-faceted celeb celebrates her birthday today, we look at all the films she had directed till now and rank them on their content and entertainment appeal from Worst to the BEST!
Happy New Year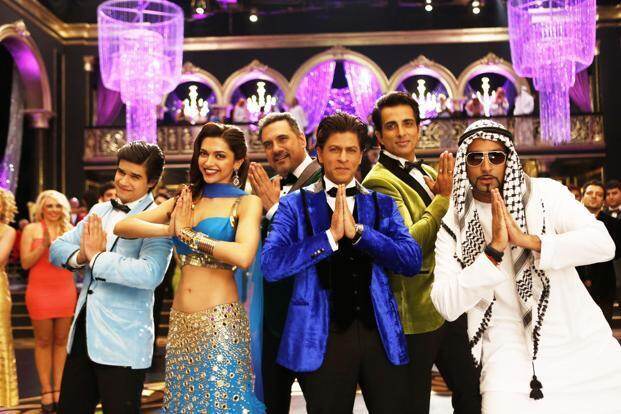 Happy New Year is her highest grossing film to date. It is also the worst film that Farah had directed. The movie boasts of a good-looking cast, with Deepika Padukone in fine form and an indulgent producer in Shah Rukh Khan. Happy New Year tries to be a comedy film and also as a heist thriller and a dance competition movie. In trying to be attempt all the three, Happy New Year does justice to none. SRK's main lead is a very unlikable character, while the comedy portions suck, which is shocking, since Farah has always shown a flair for hilarity.
Tees Maar Khan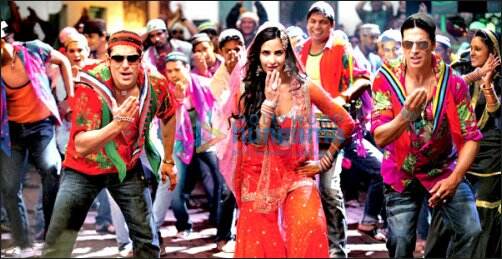 Many say that Tees Maar Khan is one of the worst films made in Bollywood, which is very unfair. It is disappointing for sure, but this unofficial remake of After The Fox has its moments, and I am not even talking about "Sheila Ki Jawani". The spoof bits may be too OTT for a normal viewer's tastes, but that was the whole point of the gags. Akshay Kumar is highly watchable in the film, and Akshaye Khanna playing a Bollywood superstar spoof is on a scene-stealing run here. Also, the movie has the best Chunky Pandey joke ever.
Main Hoon Na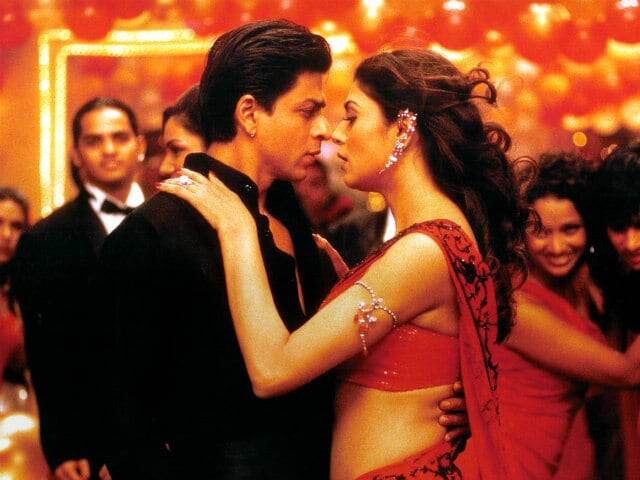 There is a vast difference in quality between Tees Maar Khan and Farah's directorial debut, Main Hoon Na. Everything is silly and unbelievable about this film, right from the premise to the action scenes. And yet this absurdity is what works in favour of the film. There is an amazing score by Anu Malik, delectable RD Burman influences, some memorable characters, a gorgeous Sushmita Sen, gags that work and Shah Rukh Khan in prime form. It may not be Oscar winning stuff, but it is one of those movies that still have recall value.
Om Shanti Om
Farah Khan goes bigger in ambitions and budget with her second film, and it is also clearly her best film to date. Om Shanti Om celebrates everything Bollywood while also hilariously spoofing it, with enough celeb cameos to keep your interest in the proceedings alive. Even the main premise of a reincarnation revenge drama is a nod to how outlandish Bollywood can pick up with the themes. Moreover, we are also eternally grateful to the movie for giving us Deepika Padukone. What Makes Deepika Padukone The Hottest and The Most Sellable Superstar? A Re-look at Magical 2018!
Agree with our ranking? Share your thoughts in the comments section below. Also, Farah Khan, Many Many Happy Returns of the Day!