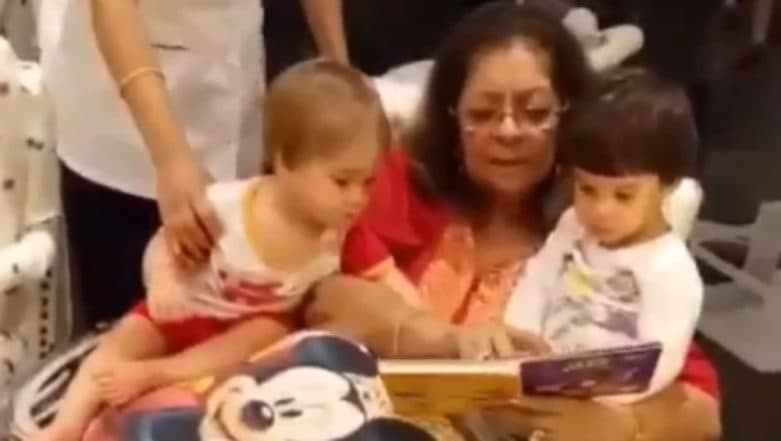 There is a video doing the rounds on social media where granny Hiroo Johar is seen reading out to Yash and Roohi Johar and it is too cute for words! Like always, Roohi has a serious face on while her granny reads out to her and Yash, on the other hand, is the mischevious one! We wonder if it was KJo who took the video! Both Roohi and Yash are seen engrossed in the reading session. The video has been on social media for quite some time and it is definitely going to make your day!
We are quite happy that Karan is finally okay with Yash and Roohi's pictures circulating on social media. Initially, the filmmaker was a bit reluctant to share photos of his adorable twins. Be it Misha Kapoor, Inaaya Naumi Kemmu, Taimur Ali Khan or Roohi and Yash Johar - clearly, these little starkids are a rage on the internet and paparazzi's favourite too!
Karan had penned down a heartfelt message for his kids in a letter which he read out on TEDD Talks India a few months back. "As you grow up, people will try to label you according to colour, looks, religion, popularity and money. People will gossip about you, but know that no one can label you. Just because you are different, it doesn't make you wrong. You may be treated differently in school; mothers of your classmates will come to drop them, but you will have your father to take care of that. While most of your classmates' mothers will make a WhatsApp group to discuss your homework, I will be the only father in it," read Karan's letter. Well, all that we can say is, Yash and Roohi, you are both very lucky to have Karan as your dad!