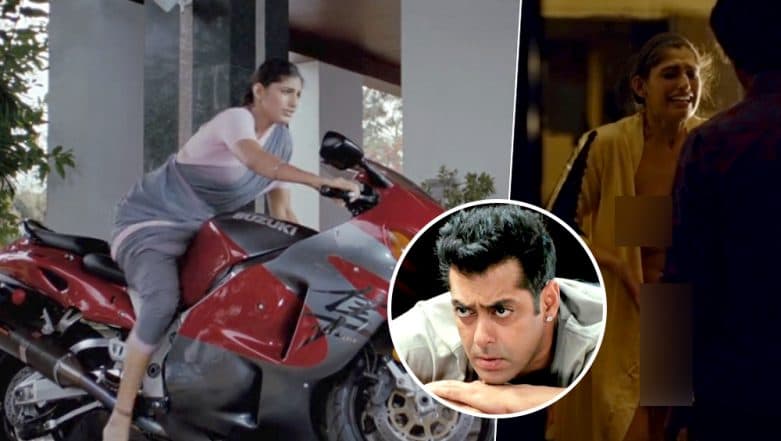 Actress Kubra Sait is making headlines and how. The 34-year-old has come into her own in Sacred Games, the first Netflix Indian Original to release on the global live streaming platform. Portraying the role of a transgender who is in love with a nefarious gangster, Nawazuddin Siddiqui's character Ganesh Eknath Gaitonde, Kubra will leave you shell-shocked with her raw and hard-hitting performance. She has given one of the most talked about scenes in Sacred Games, yes, the indelible full-frontal nudity scene that has her character show bare breasts and a penis! Kubra Sait as Kukoo of Sacred Games has gained the actress such popularity, which unfortunately remained at a distance in her acting career despite starring in two of Salman Khan's blockbuster movies – Ready in 2011 and Sultan in 2016! The lady has been so authentic in her portrayal that terms 'Kubra Sait gender' is searched more than 'Kubra Sait age' or 'Kubra Sait movies'! Missed Kubra Sait Nude Scene in 'Sacred Games'? Here Are Some of the Hottest Pics of Netflix Web Series Sexy Actress.
Most of us had the same feeling of having seen 'her' somewhere before. We are talking about Kubra as Kukoo in Sacred Games. Yes, you guys have seen Kubra a lot many times in so many television commercials, print ad campaigns as well as in movies. A model, TV host, emcee, actress, Kubra Sait was a part of not one but two films of Salman Khan, in fact, she made her Bollywood debut with one of them. It was in 2011 when Kubra Sait debuted on the silver screen with Anees Bazmee's action romantic comedy film Ready. Want to know what role she played, continue to read on.
Kubra Sait in Ready (2011)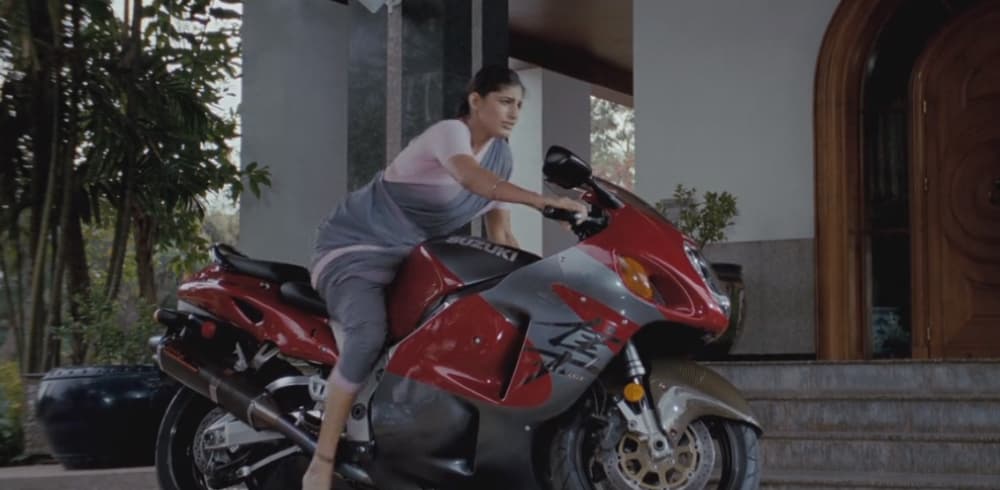 Kubra Sait's first Bollywood role was that of a maid! Yes, probably a total of five minutes or less screen time in her first Hindi film. She was one of the house-helps named Sunaina in Salman Khan's character Prem's house. You would recognise her from the scene where Kubra parks Salman's bike while wearing a saree! Apart from this scene, there was not really much to remember or talk about her role in the film that had Asin as the leading actress.
Watch: Kubra Sait in Sultan (2016)
Her second film was also a Salman Khan film and one of the highest-grossing movies of all time at the Indian box office. We're talking about Salman Khan and Anushka Sharma-starrer Sultan in 2016. In this film, Kubra was seen as herself in a role of a commentator along with Meiyang Chang. Her sequence appears when Salman Khan's character Sultan Ali is competing in an MMA-styled wrestling tournament at Super fight league. Another forgettable role in a big-budgeted movie for Kubra Sait.
Coming to Netflix's Original Sacred Games, it is a book adaptation of Vikram Chandra's 2006 novel of the same name. The eight-episode, all of the hour-long episode directed by Anurag Kashyap and Vikramaditya Motwane boasts of a stellar cast like Saif Ali Khan (Inspector Sartaj Singh), Nawazuddin Siddiqui (Ganesh Eknath Gaitonde), and Radhika Apte (RAW analyst Anjali Mathur). The riveting tale of Sacred Games follows the story of an honest cop trying to avert a terrorist attack on Mumbai after being tauntingly warned by Nawaz's character. So that's the premise of Sacred Games, but, what makes Kubra Sait's character Kukoo such a memorable one?
Kubra Sait's Frontal Nudity Scene in Sacred Games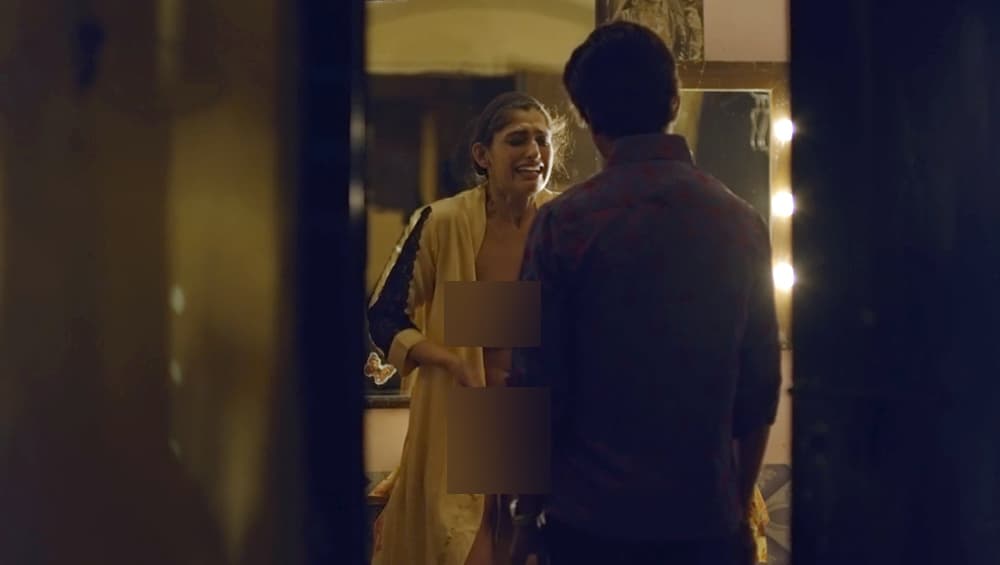 Unlike Saif, Nawaz and Radhika's roles, Kubra Sait was not among the primary cast, but does that make it anything less important? Hell NO! She portrays a character of a transgender, who is undergoing a transition to become a woman. We have seen transgenders represented on the screen and in a very caricaturish manner but not in Sacred Games. Playing Kukoo as described by Kubra Sait's words is "Playing Cuckoo was very liberating for me. Being a transgender in the '80s she was extremely dynamic, gorgeous, and super powerful. She was the queen of Bombay".
Like we mentioned before, the audiences have not seen much of real and raw portrayal of transgenders, and it was something that made the role quite a challenge for Kubra Sait who was quoted saying to IANS as, "Sacred Games has actually turned out to be the most challenging experience of my acting career. Playing a transgender isn't easy as there are hardly any references that you can source out and seek help from." But now Kubra's portrayal in Sacred Games will definitely be a yardstick or more like a reference for the actors or filmmakers.