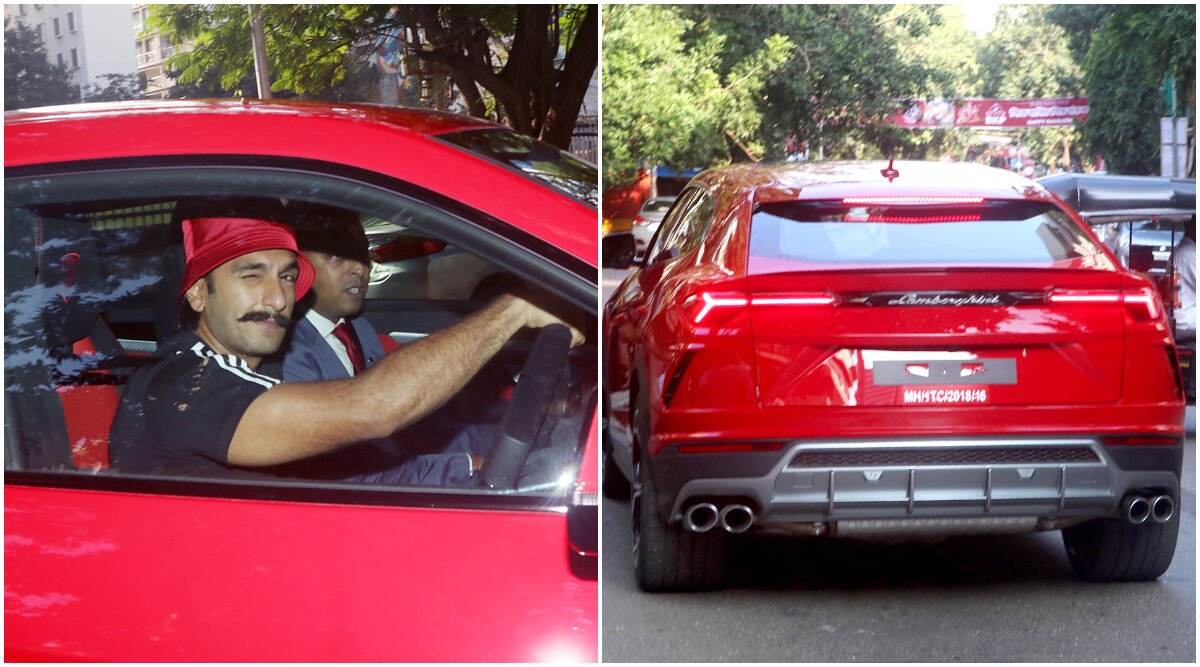 Ranveer Singh has a new addition to his family and his brand new Lamborghini Urus is bound to envy you. Yes, you read that right. The Padmaavat actor has recently purchased a swanky Lamborghini and we bet Deepika Padukone is on cloud nine post this proud purchase. The actor was clicked enjoying his new ride and we believe today was the day when he was able to take it home. This classic red Lamborghini is bound to grab all the eyeballs and we bet you are already jealous of him. After Deepika Padukone, Husband Ranveer Singh Spotted at Sanjay Leela Bhansali's Office and We Wonder What's Cooking (View Pics).
We did a bit of research around its costing and its approximate range is over Rs 3 crore. Yes, that's a big amount but Ranveer is clearly enjoying a great phase in his professional life and so is Deepika, so indulging in some luxury shouldn't really bother them. The ones who don't know much about this model should know that it was launched in India this year. Only 25 of its units were collectively allotted to three dealerships in India. And the brand often charges ten per cent of the total value of the car as the down payment of the car. 'Apna Time Aayega' Croons Ranveer Singh Ahead of Arsenal-Manchester United Clash.
Check out Ranveer Singh's Lamborghini Urus
Ironically when the automobile companies in India are facing an economic slowdown and companies are suspending production in their various units, Ranveer's recent purchase comes as happy news.