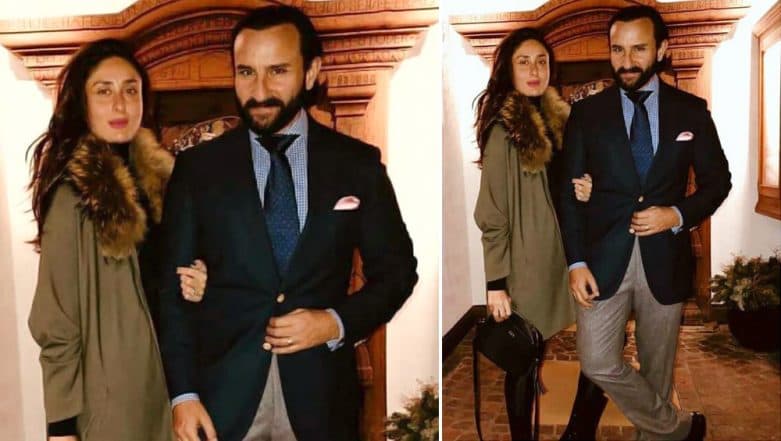 If there is someone in Bollywood who redefines #couplegoals it has gotta be Kareena Kapoor and Saif Ali Khan. They got married back in 2012 and had been dating for over five years before that. Saifu and Kareena are one of those few couples in Bollywood who have managed to keep their marriage intact (Touchwood!) in this day and age of breakups and divorces. We can go on and on about the couple because they've given us another reason to gush about them. It so happened that on Kareena Kapoor's radio show What Women Want, Saif turned out to be the 'Celebrity Caller of the Week' and interestingly he popped a question that every married man will relate to. He went on to ask Bebo how a husband can seek the attention of his wife after having a baby, considering life changes after becoming parents. Saif Ali Khan Sends Coffee for Paparazzi Waiting to Click Taimur's Pictures.
To which, Kareena said, "It's really very cheeky of you Saifu to be asking this on national radio but either ways I shall answer it. I think a husband should just be there for a wife. Baby means a lot of extra responsibilities and by sharing them, wife will automatically get happy. As for attention, plan a nice date for her to some romantic location without the baby and then see the magic. And if the wife says that she wants to spend time with the baby then don't feel bad. It doesn't mean she loves you any less. It just means for some time, her perspective has changed. Anyway, hoping for a nice romantic date from you soon, Saifu." Taimur Ali Khan Steps Out For Lunch With Kareena Kapoor and Saif Ali Khan - See Pics.
Check out the video below:
Well, that's just the perfect answer, we think! See, that's why they're our favourite.
Bebo and Saif met on the sets of Tashan and eventually fell in love. They're now married and have an adorable kid, who is the heartbeat of the nation - Taimur Ali Khan.