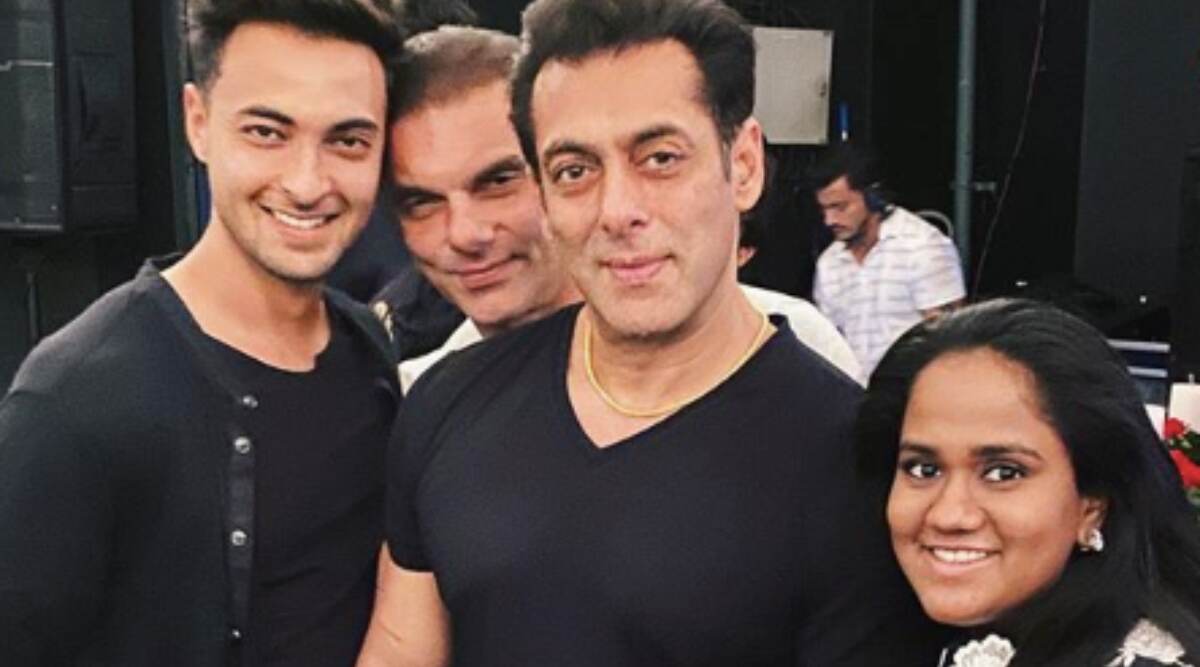 Arpita Khan Sharma and Ayush Sharma are expecting their second child and the Khan-Sharma family has been thrilled about it. The duo are already parents to their adorable son Ahil who is known to be uncle Salman Khan's favourite and often appears in his pictures and social media posts. Well, it looks like the birth of the new bundle of joy is going to be even more special considering, the little munchkin will share the same birthday as uncle Salman Khan. Confused?
According to a report in Mumbai Mirror, Arpita and husband Ayush Sharma have decided to get a C-section done on December 27, which happens to be Salman's birthday. IIFA Awards 2019: Aayush Sharma and Arpita Sharma Confirm Pregnancy Rumours as Latter Flaunts Baby Bump With Style (View Pics).
Arpita is due to deliver next month and hence, she picked this date because it is very special for her given how close she is to her brother. Arpita wanted her second baby to share his or her birthday with Salman stated the news report. This is certainly one of the sweetest gestures and shows how close-knit the Khan family truly is. Salman is known to be extremely close to his nephews including his brothers Sohail and Arbaaz's kids.
Arpita first spoke about her pregnancy with the second child in an interview to SpotboyE, she said "We had decided that we'll have a second child at some point. But no, this wasn't planned. However, when we realised that I was carrying, we were just elated."Salman Khan's Sister Arpita Khan Sharma and Husband Aayush Sharma To Expect Their Second Child?
The couple tied the knot in 2014 and welcomed their first child, Ahil Sharma on March 30, 2016. Looks like December will bring double celebrations for the family now with two major birthdays to celebrate. We wish Arpita good health and can't wait to hear about the big news about the arrival of her bundle of joy real soon.