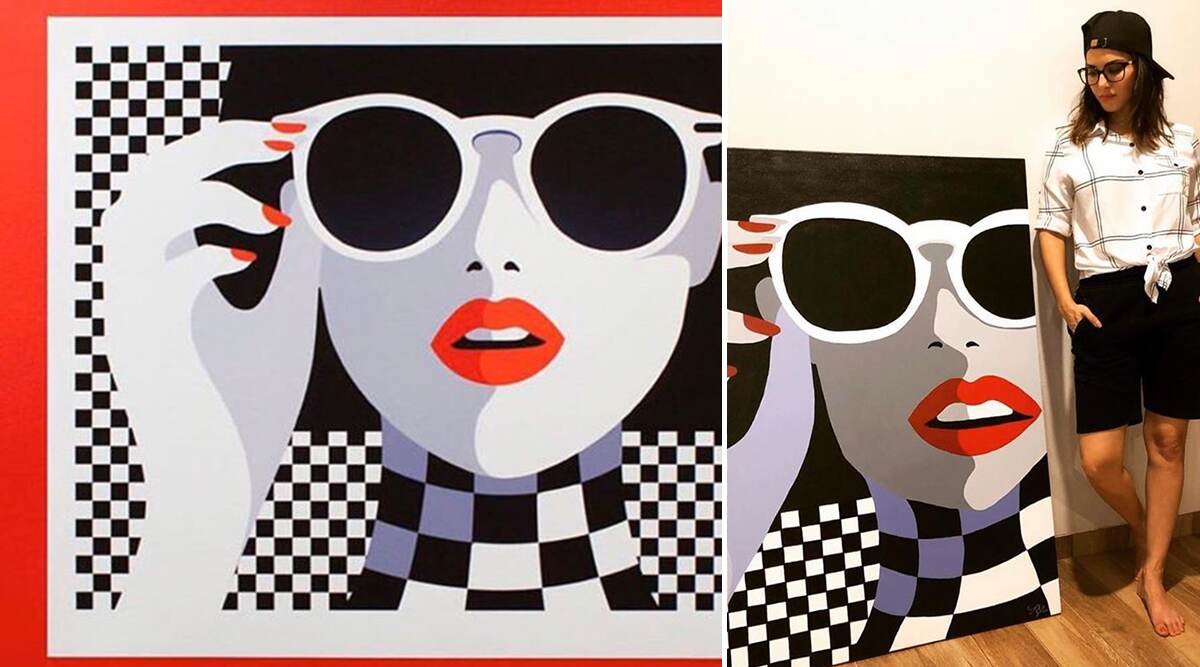 If you are the one who follows fashion and art tremendously, you'll surely know about this Instagram page called, Diet Sabya. This IG account has a huge fan following is known to expose designers and artists for plagiarising someone else's work. A scroll through this anonymous social media page and you will see loads of designers/artists being exposed and how. The latest celebrity to come under the radar is none other than the Baby Doll of Bollywood, Sunny Leone. The account claimed that Sunny's latest charity artwork is a copy-paste version from artist's Malika Favre's work. Ganesh Chaturthi 2019: Sunny Leone-Daniel Weber's Daughter Nisha Kaur Weber's Excitement to Hold the Idol of Lord Ganesha in Her Hands Is Pure Bliss (Watch Video).
Diet Sabya exposed Sunny and wrote, "We are all for charity, but stealing an artists' original work - without credit - and auctioning it off for charity (as your own) is just dirty. Left: original by @malikafavre; right: wtf by @sunnyleone #dietsabya #gandi #copy #art". To this claim, Sunny was quick to reply and in a long post stated that her attempt was all about charity, she was just given an artwork to replicate and did her job. Well well, now, the OG artist has opened a can of worms and its not in favour of Sunny.
See Diet Sabya's Post Below: 
Original artist, Malika Favre lashed at Sunny and wrote, "Sunny Leone a credit would have been the minimum. Intellectual property is a thing you know? What if I didn't want a copy of my work to be copied by you and auctioned? The cause is commendable, the attitude not so much."
Check Favre's Comment Here: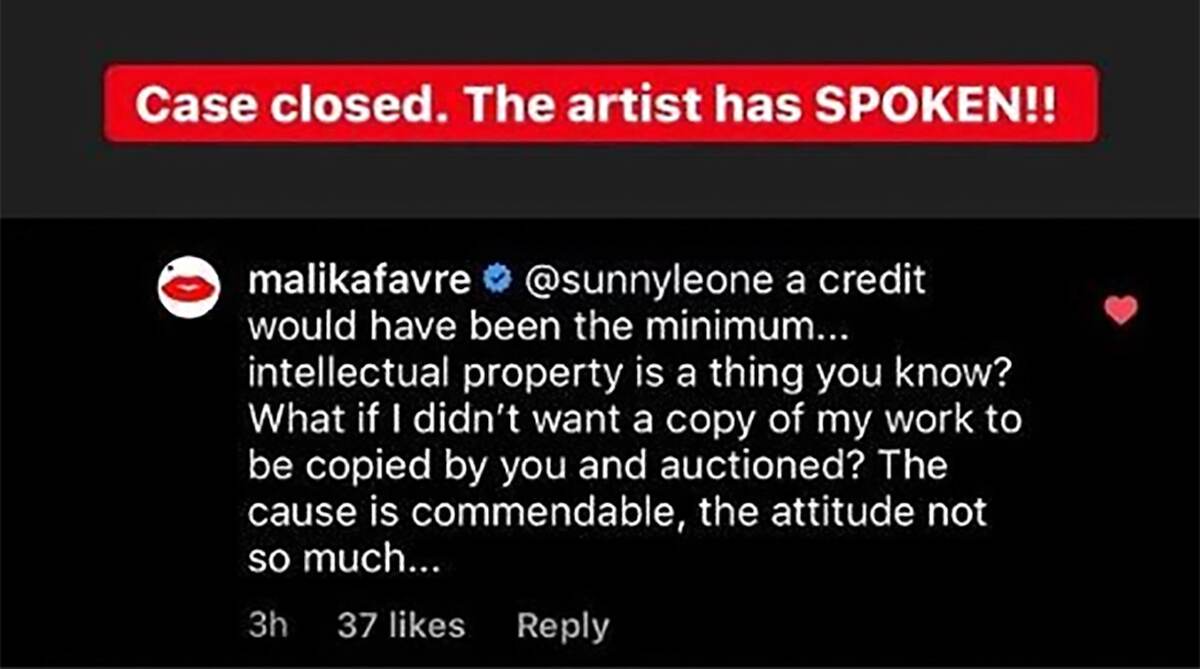 We wonder what will be Sunny's reply to the artist's comment? As plagiarism is really bad and needs to be called out. But Bollywood babe's artistic approach was all about charity. What's your take guys? Do you think Diet Sabya and the OG artist are right in shaming Leone? Let us know in the comment section below: