The makers of Ayushmann Khurrana's Bala are in deep troubles as Kumar Mangat, producer of Sunny Singh's Ujda Chaman has dragged them to court to stall its November release? Reason? Because he feels it was unethical on their part to prepone their film's release date and clash with his. Since both the movies revolve around premature balding and is a comical take on same, it's no brainer that one movie will benefit more than the other. Bhumi Pednekar's Dusky Girl Look In Bala Leaves Twitter Really Angry.
As per a report in SpotboyE, Mangal visited Bombay High Court today to file a case against Dinesh Vijan and Maddock Films. The case has been admitted and its first hearing is scheduled for October 17. Both parties need to be present in court or represented by their respective lawyers. In his earlier conversation with the same portal, Mangat had lashed out against Vijan by saying, "They should not have brought their film on the same date as mine." Ayushmann Khurrana's Bala vs Sunny Singh's Ujda Chaman Trailers: Who Will Win the Battle of Baldies at the Box Office?
Even the posters are very similar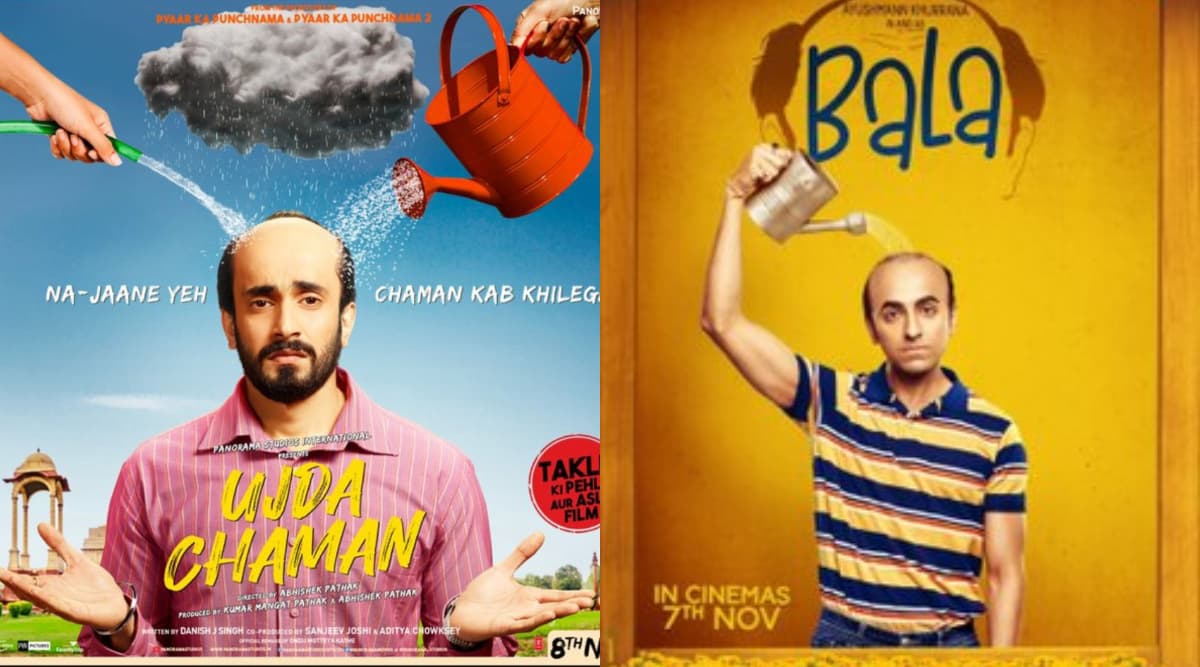 Ayushmann's Bala was earlier slated to release on November 15, 2019, but was preponed to release a day before Ujda Chaman on November 7. Guess, the decision to have an early release may give some unwanted troubles to Vijan and his team.
(The above story first appeared on LatestLY on Oct 16, 2019 09:08 PM IST. For more news and updates on politics, world, sports, entertainment and lifestyle, log on to our website latestly.com).