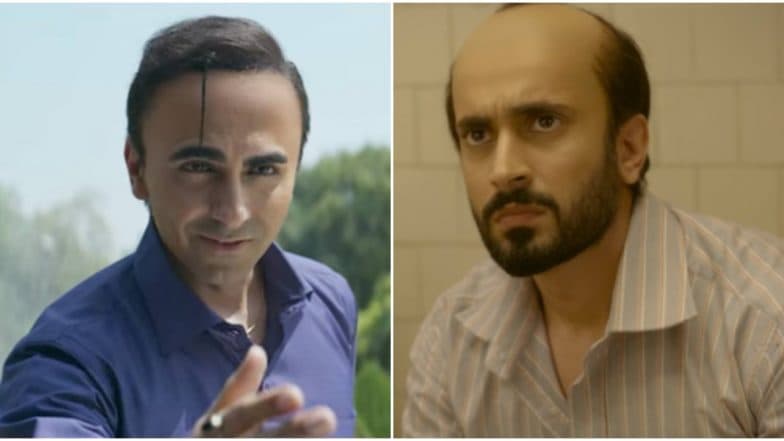 There are two films which is all set to clash at the box office – Ayushmann Khurrana's Bala and Sunny Singh's Ujda Chaman. Both the films revolve around a similar concept, two young men suffering from premature balding and the issue that they face in the society. Besides being based on the same central plot, the films are also set to release around the same time. Today the makers of Bala have announced that the Ayushmann Khurrana starrer will hit the big screens on November 7 and a day later Ujda Chaman is set to be released. We wonder, who will win the battle of baldies at the box office?
Bala Trailer
Ayushmann Khurrana has delivered two hit films this year – Article 15 and Dream Girl. The National Award-winning actor is known to take up unconventional roles, and fans have been impressed with his performances. He is back with another unusual character in Amar Kaushik directorial, as Bala/Gaurav Rawat. We got to catch a glimpse of his avatar in the trailer, a young man who suffers from alopecia and faces societal pressures due to it.
Ujda Chaman Trailer
Ujda Chama, directed by Abhishek Pathak, stars Sunny Singh in the lead. It is a remake of the 2017 Kannada movie Ondu Motteya Kathe. This movie revolves around a man named Chaman Kohli, who is in his thirties, experiences premature balding and how difficult it becomes for him to find a suitable girl.
Which Film Will Win at the Box Office?
80%
Ayushmann Khurrana's Bala
20%
Sunny Singh's Ujda Chaman
Although both the films are revolving around the same plot, movie buffs are looking forward to an engaging story and impeccable performances. This indeed is an intriguing clash at the box office. But which one will win the battle only time can tell. Stay tuned for more details from the world of entertainment!