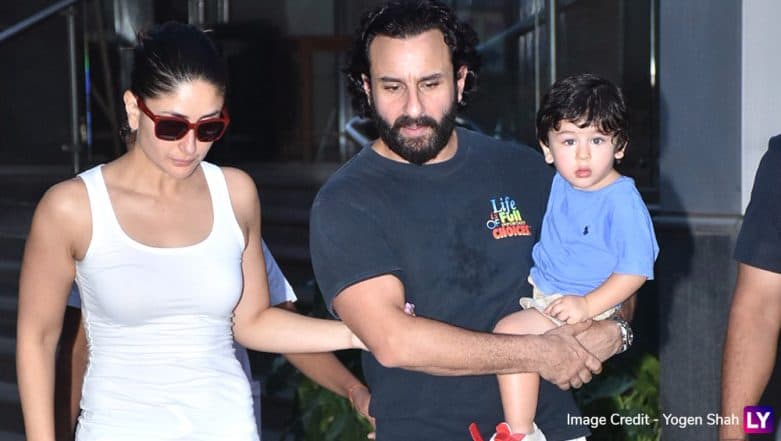 Kareena Kapoor and Saif Ali Khan headed to shop this evening and guess who tagged along with them? It's Tim! Taimur was spotted along with parents Kareena and Saif as they went shopping in Bandra today. While Bebo and Saif were colour coordinated in blue and white, Taimur also somewhat wore matching outfit. Like always, he seemed pretty thrilled with the paparazzi around! Since Saif and Bebo are both busy with work commitments, we hardly get to see the family together. Now, with the festive season being around the corner, looks like they've managed to squeeze in some time from their busy schedules and celebrate the festival together. Phew! Paparazzi Has Not Been Banned by Saif and Kareena Kapoor From Clicking Taimur Ali Khan's Pics.
Recently it was being said that Kareena and Saif have apparently banned the paparazzi from taking Taimur's pics. However, shunning all such reports, daddy Saif confirmed that he and Bebo haven't done anything to 'ban' the media from taking pics of baby Tim. "Who are we to decide? Who will listen anyway? Of course, it's not true." So life continues sportingly, right?", he said. "Media's constant attention to him does not really bother me, but it would be better if it was not there. If the media likes it, people like it, I am okay with it; but I won't be interested in someone else's kids so much," added the Sacred Games actor. See Taimur's latest pics with Kareena and Saif here-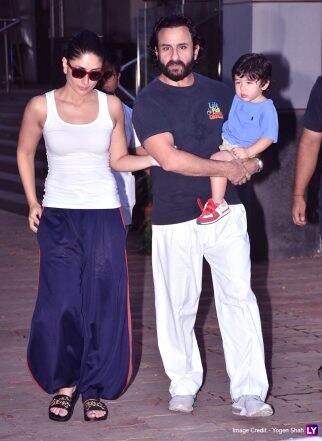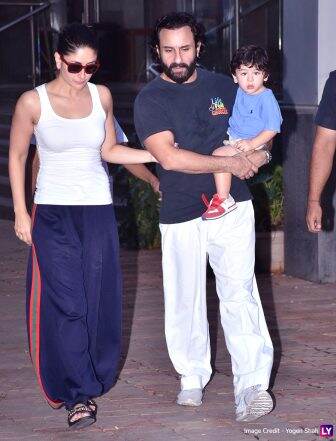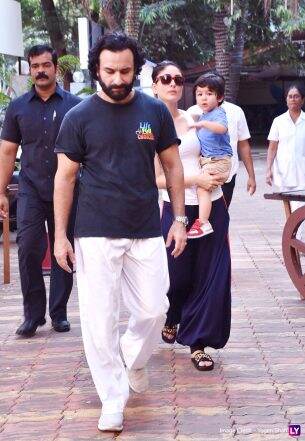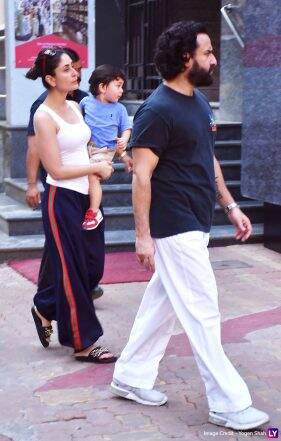 "On one level, it is nice that he makes people laugh and smile; but on another level, why is so much attention given to a kid? Why are we so interested in a little kid so much? I don't understand it," Saif was quoted as saying by IANS.
Anyway, coming back to these latest pics, how happy are you to see the family together? Comment below and tell us!