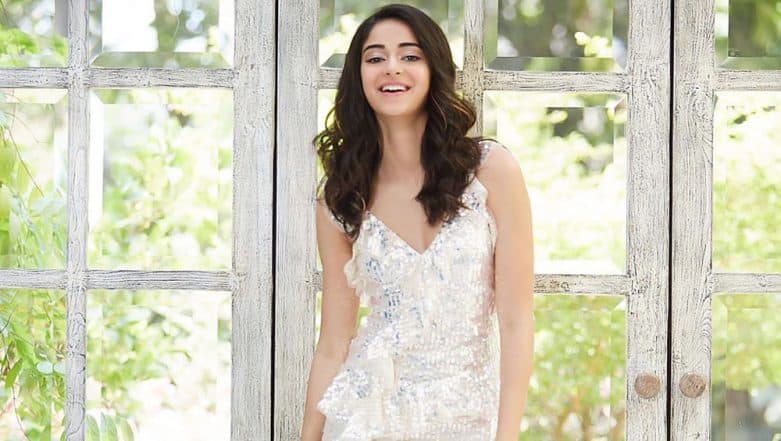 While people her age are busy discussing which attire are they going to wear for the party tonight, Ananya Panday is busy discussing the bold initiative which she has kicked off. She takes on cyber bullying to create awareness and the impact it has on one's psychology and over all well being. LatestLY caught up with the Student Of The Year 2 Hotties exclusively to wish her best luck for this unique movement she has initiated and know more about the same.
Honestly, Ananya has not changed at all even after tasting commercial success with 'SOTY 2'. She doesn't act starry and has her feet firmly grounded. Here's Ananya's interview that tells fans more about how to take social media bullying, trolling and even shaming in their stride. Ananya Panday Has Won The Race As The Best Student of The Year With Her Debut: Here's How!
'So Positive' is an original cause taken up by Ananya which is backed with substantial data, research and behavioural statistics. The initiative aims at creating and spreading awareness about social media bullying. The initiative's prime focus is to make people aware of the fact that this issue exists and stays very prevalent in society. Also, the steps that can be taken by the recipients of this destructive criticism in order to deal with this.
It would be pertinent to note that Bollywood actors, filmmakers, friends and family are hailing the actress, and this indeed is a moment of pride for all!  Ananya Panday announced her new initiative named 'So Positive' as a Digital Social Responsibility (DSR). All platforms are flooded with appreciation for the sensation who has not only stood up against social media bullying but is enabling all with the same power.