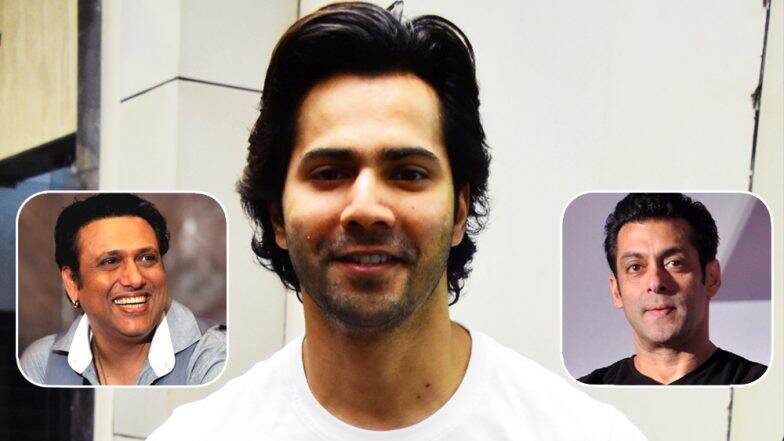 Varun Dhawan totally knows the importance of being a mass entertainer as well critically acclaimed star. The young superstar is choosing his scripts carefully, taking care of his persona on-screen. When he does films like Badlapur, he also does movies like Judwaa 2. His director dad David Dhawan has now decided to revive his 'No.1' movie series taking Varun in the lead. While all the films had Salman Khan or Govinda in the lead, Varun has dethroned them to get this spot.
A source told Mumbai Mirror, "Impressed with Varun's performance in one of his upcoming films, David wanted to collaborate with his son again for an out-and-out comedy for which he has already begun pre-production and frequent meetings with technicians. However, this one isn't a remake like Judwaa 2 but an original script that will revive David's No 1 series."
The film series included super-hits and cherished movies like Coolie No 1, Hero No 1, Biwi No 1, Jodi No 1, Shaadi No 1. The source added, "David and Varun are hoping to recreate the magic with this film, which is expected to roll next year. The rest of the casting will begin after the script is locked."
Earlier, the father-son duo did a masala film together namely 'Main Tera Hero' and later remake of the Salman Khan film 'Judwaa 2'. Speaking to IANS about the deliberate film choices that he makes, he revealed, "It is. Whenever I do a 'Main Tera Hero', I need a 'Badlapur' and if I do a 'Judwaa 2', I need an 'October'. Now with 'Sui Dhaaga — Make In India' I am trying to mix these. I am trying to mix the mass and class (films) together and that's what 'Sui Dhaaga-Made In India' is all about." Varun Dhawan Stares Right Into Your Eyes in This Filmfare Cover and Makes You Go Weak in the Knees
We can't wait to see what the film's name will be starring Varun in this. Like how Karisma Kapoor mostly led the series, who do you think will be perfect opposite Varun? Tell us in the comments section below.