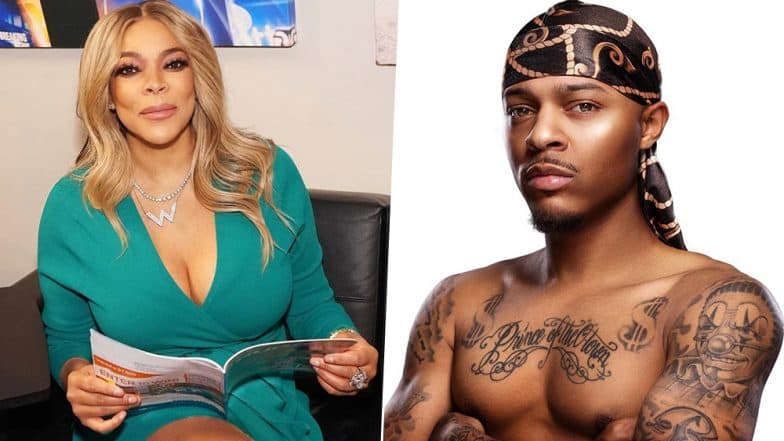 Wendy Williams and Bow Wow started a Twitter feud after the rapper made a comment on Wendy's body. Bow Wow was trolled by Wendy last week when he called his ex, Ciara a "bitch". Ciara and Bow Wow dated for two years back in 2004 to 2006. After Wendy Williams called him out for being disrespectful, Bow Wow took a dig at wendy to be funny. He body-shamed Wendy expecting his fans to laugh on his joke, unfortunately for him, the "joke" backfired. Wendy Williams Files for Divorce from Kevin Hunter after 22 Years of Marriage.
Bow Wow decided to clap back at Wendy Williams with a picture of her at the beach and lewd caption. His caption read, "They say its a hot girl summer 😂⚠️ 😷 🤢.". The picture he attached was of Wendy William at a beach back in 2017. Fans did not like that Bow Wow had to resort to body-shaming to get back at the talk show host when she picked on him for the right reasons. TV Host Wendy Williams 'reclaiming' Her Life After Divorce.
Bow Wow Calling Ciara a Bi**h
View this post on Instagram
One Twitter user replied to his tweet and said, "when u failed as a rapper so you gotta turn to making fun of older (more successful) women on the TL 🤣🤣🤣 log out shad". After the tweet, people also pointed out Bow Wow has an eight-year-old daughter and the way he talks about women is sickening. A twitter user tweeted, "You are raising a daughter....the way you speak about women... just sad ....."
Bow Wow has now deleted his tweet and hasn't replied on this situation. He expected his fans to back him up after Wendy shut him down for calling Ciara a bi*ch. Twitter was quick to defend both women to the point he had to delete his tweet.