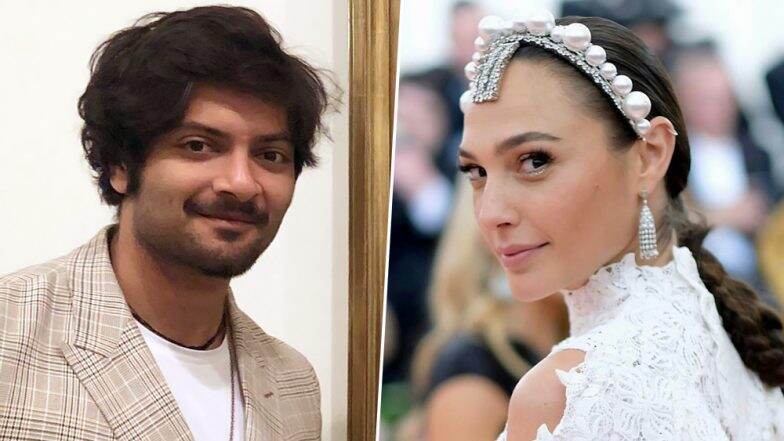 Actor Ali Fazal is set to share screen space with Wonder Woman star Gald Gadot in 20th Century Fox's upcoming adaptation of Agatha Christie's Death on the Nile. The film is a follow-up to the studio's 2017 blockbuster Murder on the Orient Express, also an adaptation of Christie's novel of the same name. Kenneth Branagh, who helmed the first part, will return to the director's chair for the new project and reprise his role of the moustachioed Belgian detective Hercule Poirot. Ryan Reynolds Teams Up With Gal Gadot and Dwayne Johnson for Netflix's Action Thriller Movie Red Notice.
Fazal has made a name for himself in Hollywood with films such as Furious 7 and period drama "Victoria & Abdul", also starring veteran actor Judi Dench. In a statement, the 32-year-old actor said, "Yes, I am part of this wonderful journey and I look forward to being a part of it. My mother and I have always been huge fans of Agatha Christie novels." Death on the Nile will chronicle Poirot's vacation in Egypt where he discovers a murder on the banks of river Nile as a love triangle goes awry. Ali Fazal on Completing 10 Years in Bollywood: 'There Has Been a Lot of Growth as an Actor'.
Armie Hammer and Letitia Wright are also aboard the cast, while Russell Brand and Annette Bening are in talks to join. The film will go on floors later this month. Filming will take place in London and parts of Europe. Death on the Nile has been previously adapted into a 1978 film, with Peter Ustinov as Poirot along with Bette Davis, Mia Farrow, Maggie Smith, among others. PTI RB BK HMB 09120600 NNNNyst Deep Dasgupta.
"Earlier, the coaches would depend on their natural instinct about angle of backlift or bat speed or the distance between the bat and body, impact. I believe if accurate data can help coaches in guiding their players, then why not," said Dasgupta, who himself is associated with the project, told PTI. At the moment, the bat sensor usage is at a nascent stage where collating data is the primary objective.
"The data that will be available is of primary nature. Once a large chunk of data is collected across a cross section of players, it can be suitably processed by the coaches. Then players can accordingly change their game as per the available data," said Dasgupta. As of now, none of the current India players are using the bat sensor, which could well be another game-changer in the near future. PTI KHS BS BS 06091442 NNNNrent ways for sure, trying different things," he said.
"He's played extremely well. He's not really given many chances and we feel on a number of occasions in the first 20 balls we've beaten the bat a lot and it could have been very different but he's managed to ride that out well and when he's got in he's made it really count." And Root paid tribute to outgoing coach Trevor Bayliss, who is returning to Australia after four years at the helm.
"He's been a part of some very special wins in Test match cricket, series home and away which he should be extremely proud of as a coach and the way he's transformed white-ball cricket and been a part of that journey is incredible," said Root. AFP
(This is an unedited and auto-generated story from Syndicated News feed, LatestLY Staff may not have modified or edited the content body)