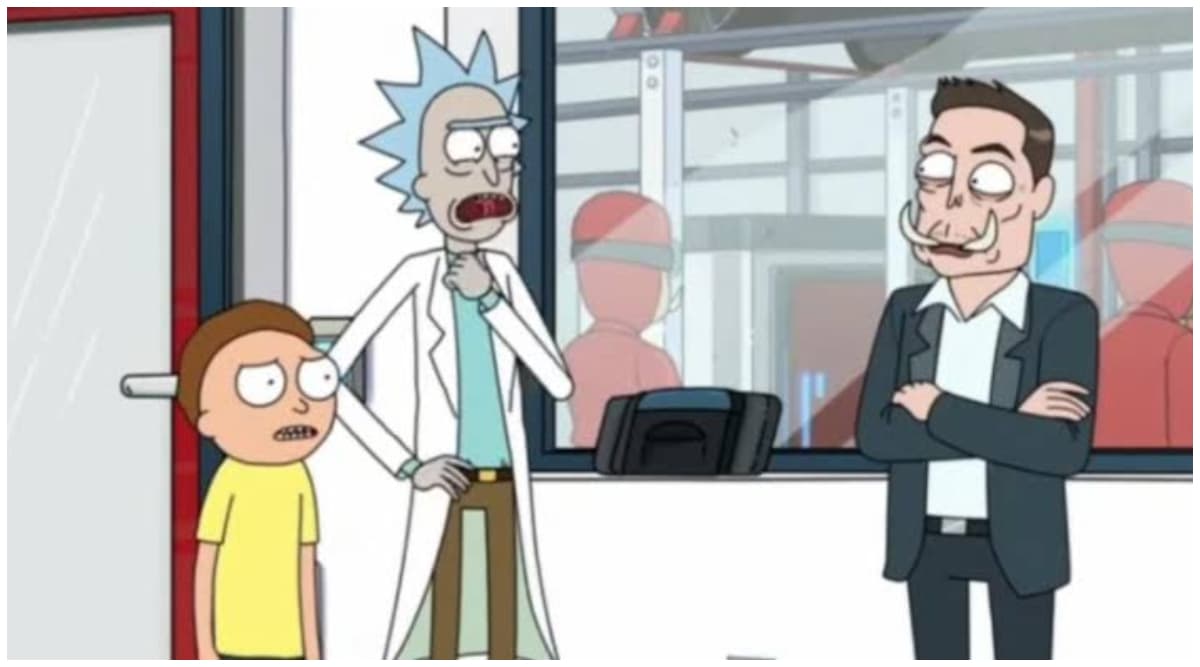 Rick and Morty is on course with the season 4. We are three episodes with the new season of Adult Swim's fan-favourite, quirky, weird animated show. The new season is brimming with cameos by celebrities. A special appearance by Chris Evans has been hinted. But for now, we are going to talk about the cameo by Tesla CEO and co-founder Elon Musk on the third episode of season 4. The dude played a version of himself from an alternate dimension. Mostly human, but he had tusks hanging from his face. Of course, he was named Elon Tusk on the show. And he owned a company called, Tuskla. Will Smith Trolls Son Jaden Smith for Arriving Late at Aladdin Premiere in This Funny Video; Asks Elon Musk for Help.
The episode titled, 'One Crew Over the Crewcoo's Nest', was an ode, or more precisely a satire of heist films. It took on all the tropes associated with heist movies and ripped them apart with your usual Rick and Morty level cynical humour. But again, the show also revelled in the tropes by the end.
Elon's character was a man employed by Rick into his heist team. Their task was to simply be able to enter the heist con. Musk did not have much to do because of the narrative but managed to leave an impact nevertheless. Hey Ranveer Singh, Deepika Padukone and Priyanka Chopra! Elon Musk Has Become a Fan of Your Bajirao Mastani! Read Tweet.
This all brings us to the time when Elon Musk changed his Twitter handle to Elon Tusk in March 2019. This gave birth to a barrage of rumours. One popular speculation was that this might have been a jibe at Warren Buffet since he had recently used the terms 'elephant sized acquisition' in a statement. Another popular theory was that Elon might be opening a factory in India since there are so many elephants(?). Well, all must be at peace now that they finally have a reply to their queries.