Internet's latest celebrity crush Keanu Reeves turns 55 today but the Canadian actor is just getting better like wine with every passing day. The gentleman is just like an expensive blended Dalmore scotch that is best when aged. Keanu Reeves started his Hollywood career making an impressive debut with a major role in the 1986 crime-drama River's Edge, Thereafter he landed another lead role for 1988 film  Permanent Record and finally the recognition and fame came from the 1989 comedy movie Bill & Ted's Excellent Adventure adding a super-hit sequel to his name with 1991 movie, Bill & Ted's Bogus Journey. He then explored the action-thriller genre with 1991 film Point Break and a massive hit came from the 1994 Sandra Bullock thriller Speed. Bill & Ted Face the Music: Holland Taylor and Kristen Schaal Join This Keanu Reeves Film
After the success of Speed, Reeves chose to do dramatic films which were average hits like Dangerous Liaisons (1988), My Own Private Idaho (1991), and Little Buddha (1993), as well as the gothic horror Bram Stoker's Dracula (1992). Keanu Reeves even catered into a couple of hits supernatural horror thrillers including The Devil's Advocate (1997) and Constantine (2005), a genre which quite suited him, to be honest. However, Reeves' career took to great heights when he did the epic sci-fi Matrix trilogy. Keanu Reeves Is a Meme Again, This Time With the Hilarious Mini Keanu
After a lull, the John Wick franchise (2014 -19) bought Reeves back in the action game. We appreciate the Hollywood's charmer for all his memorable roles and today on Keanu Reeves' 55th Birthday, let's take a look at all the upcoming movies of one of the most popular Hollywood actor in current times.
Bill and Ted Face the Music 3
The makers of Bill and Ted Franchise announced the release date for its third instalment as August 21, 2020. The film is titled Bill & Ted Face the Music as Keanu Reeves and his co-star Alex Winter are reprising their iconic characters from the first two Bill & Ted films, and we can surely expect this to be a laugh riot. The official synopsis of the film read as follows "two would-be rockers from San Dimas, California, were once told they'd save the universe during a time-travelling adventure, but find themselves as middle-aged dads still trying to crank out a hit song and fulfil their destiny."
John Wick 4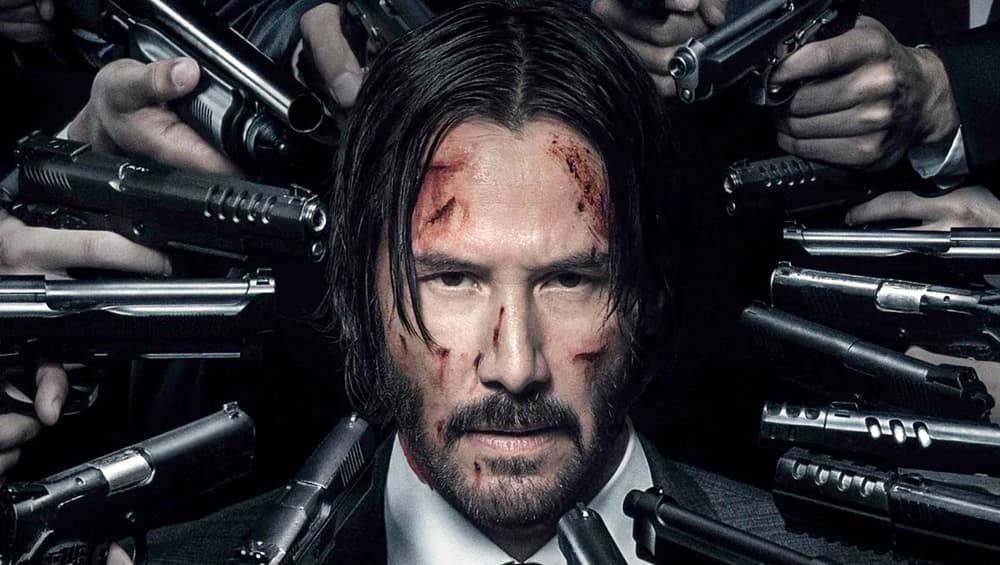 Right after the release of enticing action flick John Wick Chapter 3 - Parabellum, the makers announced the release date of John Wick 4 as of May 21, 2021. Which means the continuation will be straightaway from the ending of John Wick 3 where John survived being shot by Winston, The fourth instalment will be all about the 'Excommunicado'Jonathan Wick teaming up with his Matrix co-star Lawrence Fishburne as the Bowery King who would take on the High-table with the diplomatic help of Winston. Excited? So are we!
Matrix 4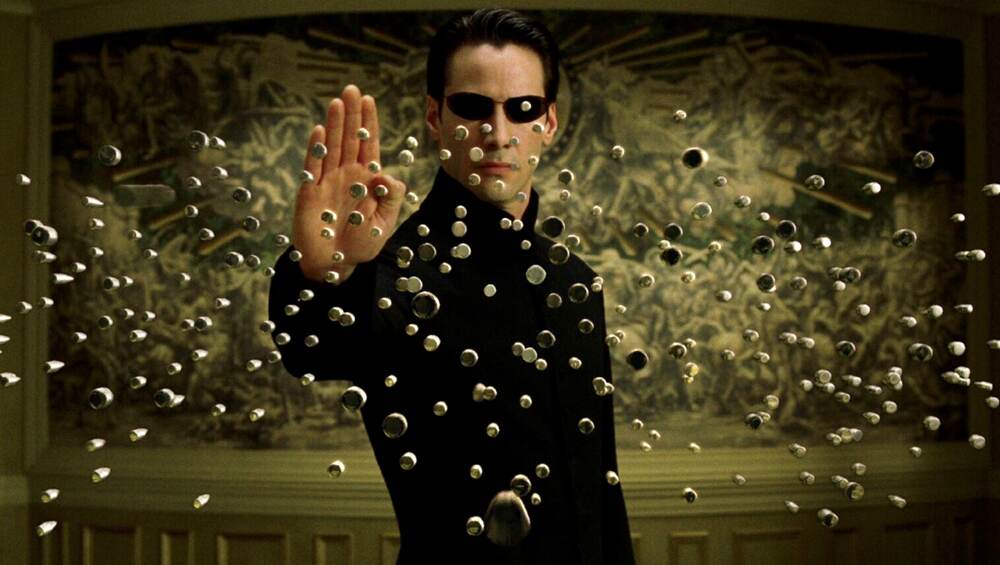 Internet was taken by storm as soon as they came to know Keanu Reeves will be reprising his role of Neo in Matrix 4. The Matrix co-creator Lana Wachowski is returning to direct the fourth instalment of the popular sci-fi franchise. Wachowski wrote the script with Aleksandar Hemon and David Mitchel. In addition, Wachowski will also produce the film with Grant Hill. Warner Bros. Pictures and Village Roadshow Pictures will produce and globally distribute the film. The Matrix 4 will go on floor in early 2020 but its release date is not yet confirmed.
Past Midnight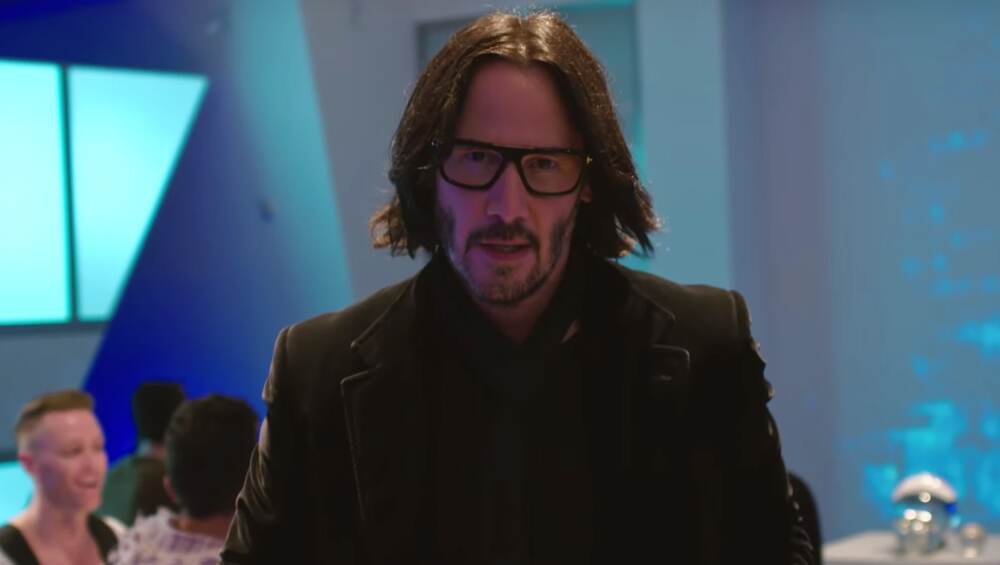 After playing a cameo in Always Be My Maybe, Keanu Reeves is all set to star with a fully-fledged role in his upcoming Netflix movie titled Past Midnight. Dope director Rick Famuyiwa is helming the project while its script will be penned by TJ Fixman (Ratchet & Clank) and produced by Avengers: Endgame directors Joe and Anthony Russo. Past Midnight brings Reeves to his favourite action genre as speculations are at rife that the 55-year old is all set to play a vigilante superhero. Nothing is confirmed so far in terms of Reeves' character but it's definitely an exciting project, his fans are keeping an eye on.
Rally Car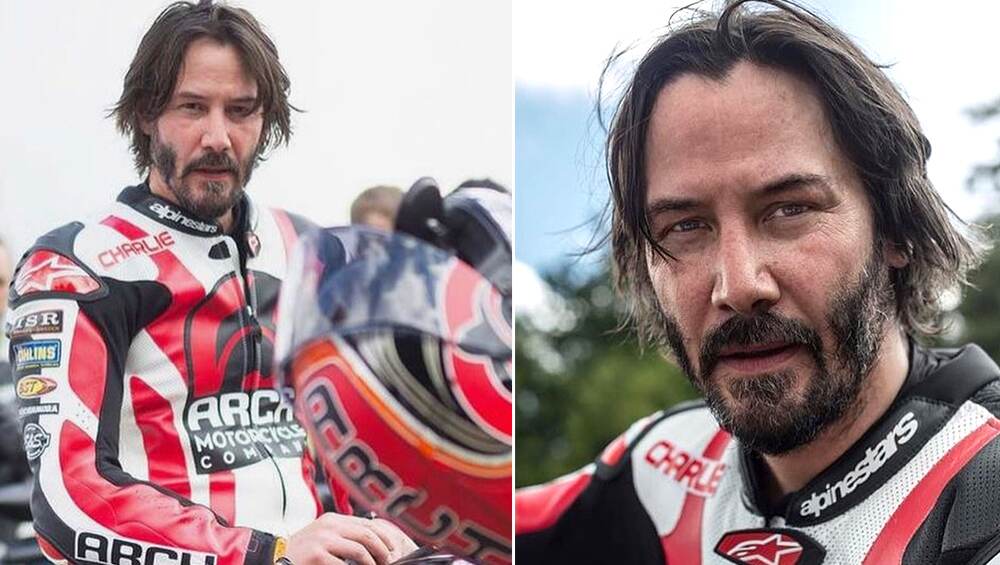 Earlier, in 2017 it was announced that Lionsgate has acquired U.S. distribution rights to the Keanu Reeves Motor Sports movie Rally Car, a project which was announced just at the start of the Berlin Film Festival. The movie is all set to be directed by Taken fame Olivier Megaton from a script by Jeremy Lott. The makers took the film on floors with its first schedule but got stalled to some unknown reasons. Film's further filming and its release date are not yet confirmed. The film is based on a self-centred American NASCAR driver who revitalizes his career by entering an international Rally Car race across the face of China.
Keanu Reeves even has a mini-television series Rain under his kitty. In the series, he will be seen playing John Rain, a half-Japanese, half-American contract assassin whose speciality is making it look like his targets died of natural causes. Keanu is exploring the gaming industry as well by starring in CD Projekt Red's upcoming game Cyberpunk 2077 as Johnny Silverhand. The Dystopian game is all set to release on April 16, 2020. We wish the 'Charming Action-Tycoon' a blessed and prosperous birthday. Will See You Mr Wick, Neo and Ted soon.