Priyanka Chopra has found a new famous friend in Hollywood and they sure are hitting it off really well! At the Tiffany Blue Book Collection event that took place on Tuesday night in New York City, Kim K was joined by Priyanka Chopra to show off their diamonds at the red carpet and chill with each other. Clearly, pretty women attract pretty women and that's a fact we must realise soon! Kim Kardashian Struts In Diamonds Two Years After Being Robbed, But Beefs Up Security - See Pics
At the event, Priyanka Chopra donned a sultry silver embellished cocktail gown with a thigh-high slit. She kept the silver vibe on as her eyeshadow and jewellery matched the sensibilities of her gorgeous outfit. Kim Kardashian, on the other hand, wore a sexy off-white peek-a-boo gown with a deep neck and back. Kim completed her sultry look with a diamond choker and rings to complement. The divas definitely upped their fashion game to match the Tiffany red carpet. Check out their pictures from the event.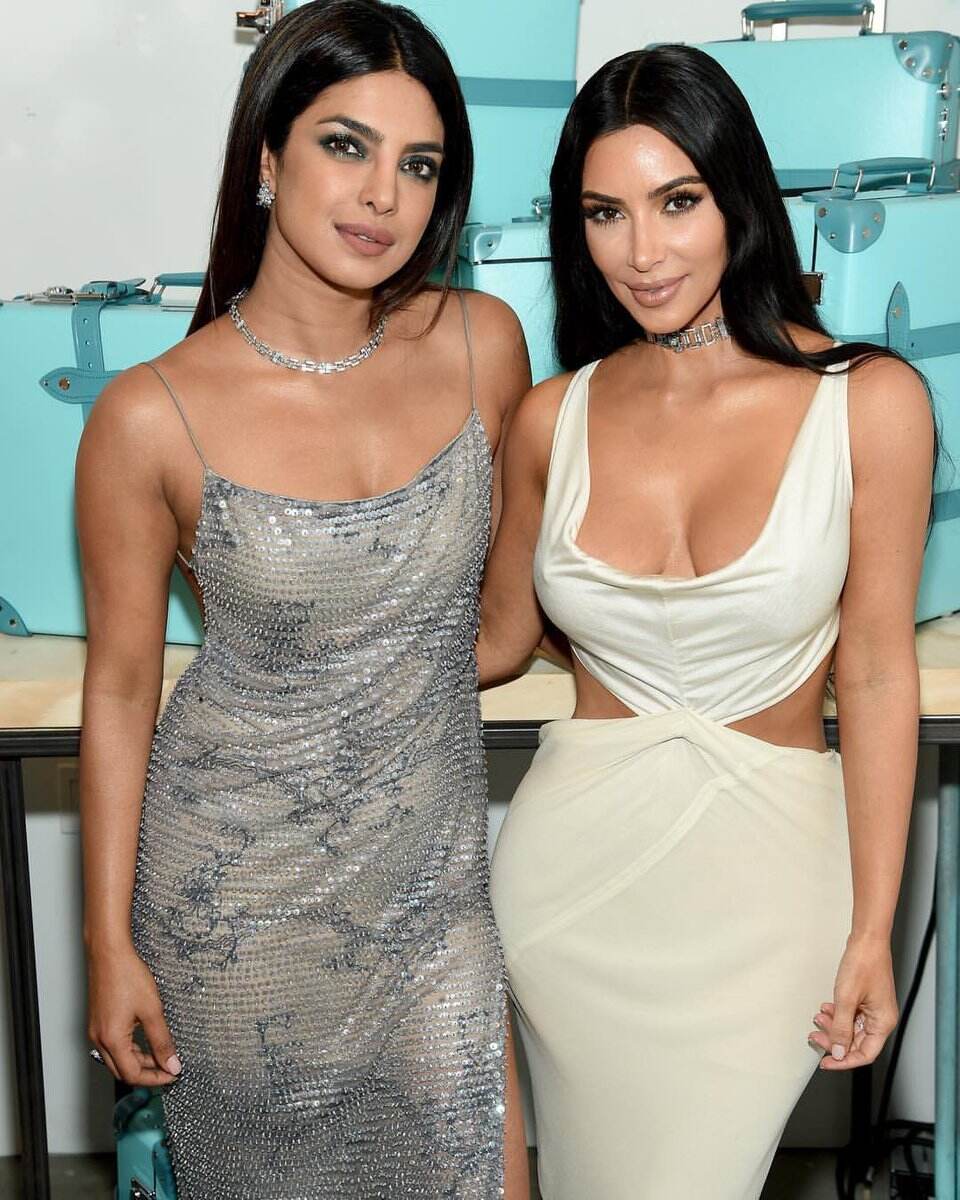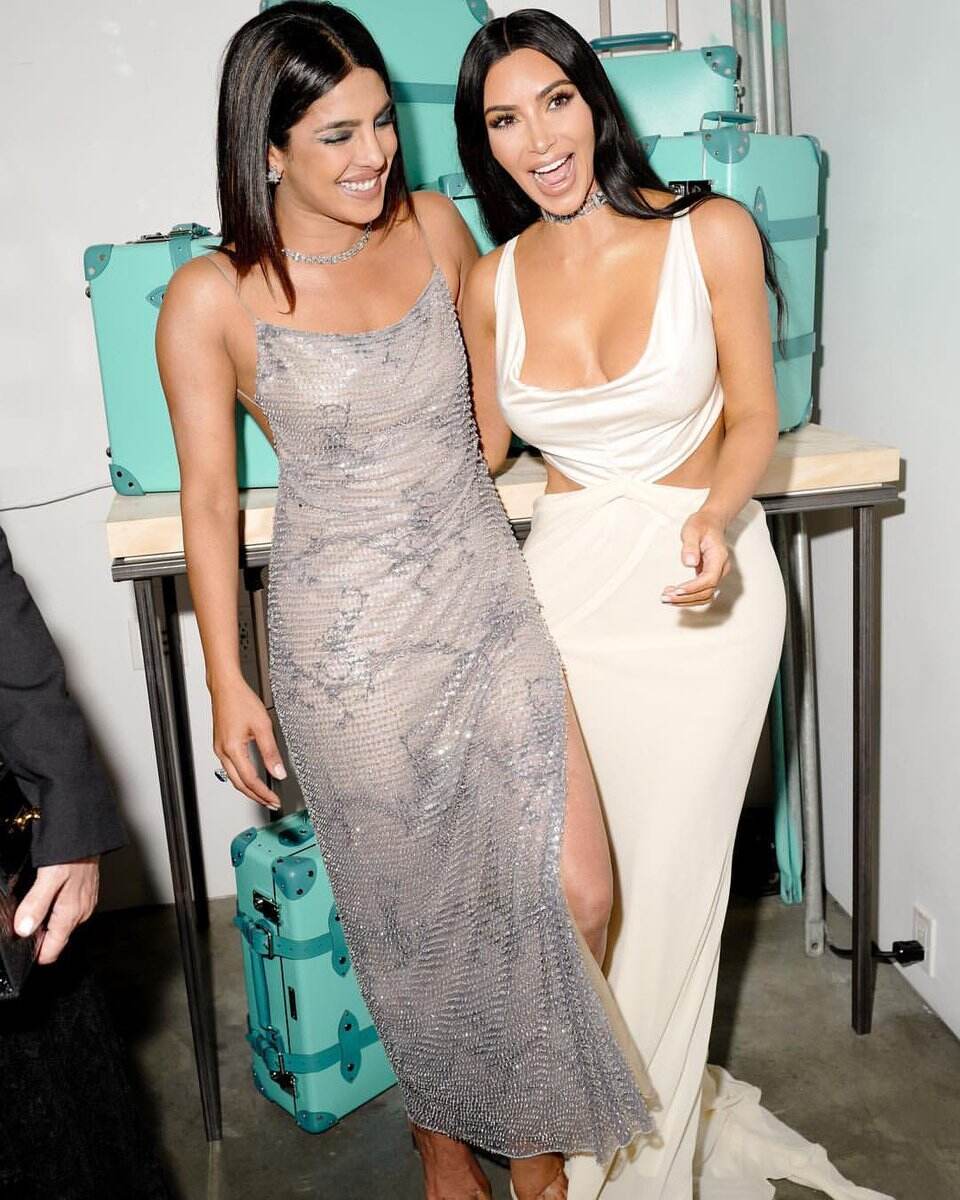 It is interesting to see these two hit it off. In fact, we never really expected these two divas to cross paths considering how they barely have any common friends' circle. But we are happy to see PeeCee socialising with the big names in the industry. Not to mention how she has managed to become a big name in Hollywood herself!
This is the first time in two years that Kim K has draped herself in diamonds. After the 2016 robbery that took place during Paris Fashion Week, Kim has been very careful of wearing as minimal jewellery as possible. She was held at gunpoint and was robbed of jewellery worth $10 million, which also included a $4 million worth diamond ring that was a gift from husband Kanye West.