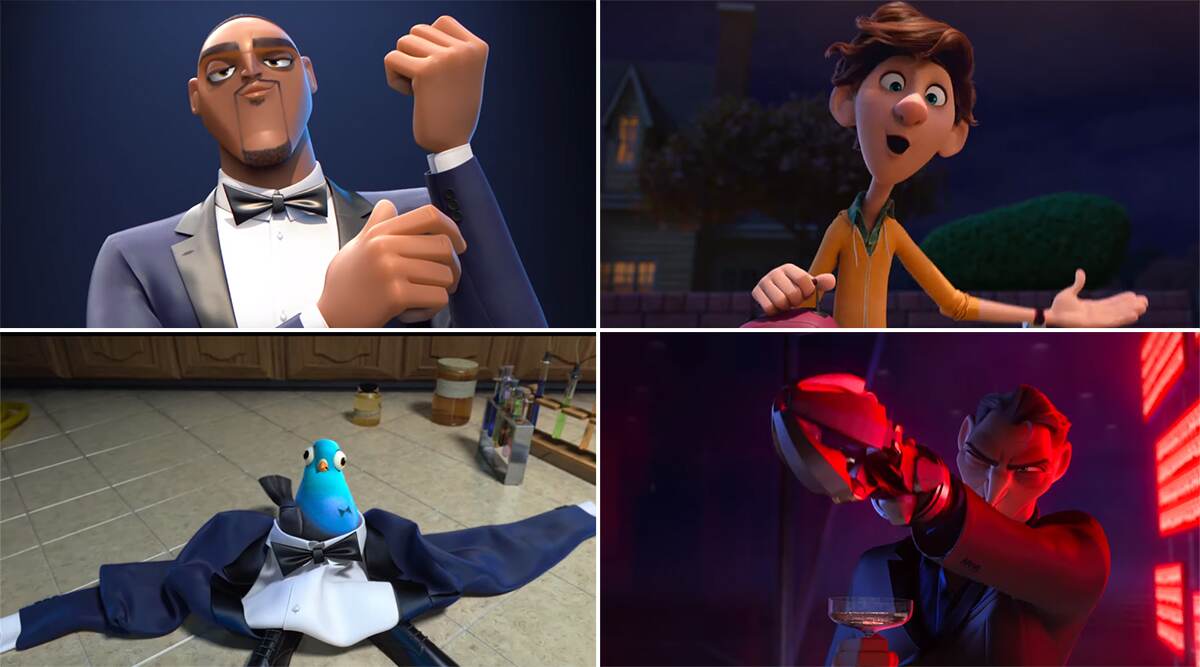 A new trailer for the upcoming animated comedy, Spies In Disguise, has been released. The movie features the voices of Tom Holland and Will Smith. The plot of the film has Will playing a spy who turns into a bird and has to take help from a teenage whiz kid. What new things could possibly the makers tell us about the film that the previous promos haven't already? Well, apparently, they can introduce us to a baller new track from the film. As the action unfolds in the new footage, the music of 'And Then There Were Two' starts blasting in the background.
The song is certainly going to earn the movie a few brownie points. The title of the track is inspired by Agatha Christie's novel And Then There Were None. The song has been composed by Mark Ronson and Anderson Paak.
Let us be honest here. Will Smith plays a spy who turns into a bird is sort of a weird plot description. Well, seems like the makers are cashing in on the weirdness. Will says, at one point, in the trailer, "Let's get weird." To which Tom replies, "Boom." Will is in his human avatar in this scene, btw.
Watch The Trailer Of Spies In Disguise Here:
Well, the new trailer not only introduces us to the new song, but also shows us loads of new action. Will, in his bird form, attacks a man and fails. He sighs, "I miss my hands." The scene is hilarious. Also, there is a scene where Tom's character crashes a scooter, which will Tickle your funny bone.
Spies In Disguise was supposed to come out on September 13. But the date was later changed to December 25. The movie has been directed by Troy Quane and Nick Bruno while, Brad Copeland and Lloyd Taylor have written the screenplay. The story by Cindy Davis has been inspired by the animated short film "Pigeon Impossible" by Lucas Martell.