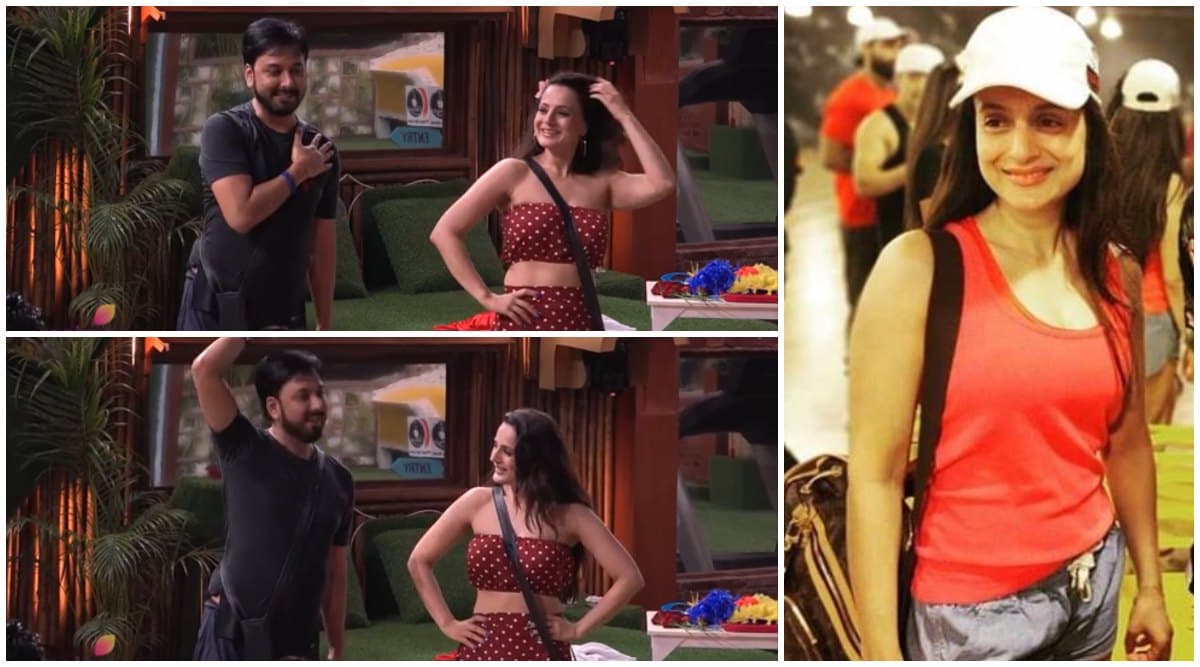 Looks like contestant and writer Siddhartha Dey, has successfully managed to annoy almost all contestants of the Bigg Boss 13 house, show's host Salman Khan, viewers and even this season's ghar ki maalkin Ameesha Patel. Yea, remember how the Kaho Naa Pyaar Hai beauty was roped in as this season's house maalkin, who would have entered the show from time to time and planned interesting tasks and some fun times? But for those who did not notice, Ameesha went missing from the show after the very first episode. Bigg Boss 13 Day 28 Synopsis: Farah Khan Plays Magistrate While Sidharth Shukla and Rashami Desai Argue Cases in BB Adalat
And while everyone had their own assumptions, ranging from how her involvement in the show was not welcomed by viewers to her appearance being scheduled for only a few episodes, it is being reported that the real reason for Ameesha going 'gull' from Bigg Boss 13 is actually Siddhartha Dey and his filthy mouth, as per a report in Spotboye.
Remember how Ameesha entered the Bigg Boss house on the second day and in an ice breaking task, made the contetsants perform some tasks? One of them involved making Abu Malik and Siddhartha Dey get into the pool shirtless and impress Ameesha with their singing and writing prowess'. Soon after the task ended, Siddhartha Dey got up and declared, "Aaj mai duniya ko bata sakta hoon, Ameesha Patel 'Made Me Wet'", which ivoked shocked reactions from the housemates. Amd obviously, the 'me wet' part of the statement was beeped out by the channel. Bigg Boss 13 Funny Memes: Hilarious Jokes About Ameesha Patel and BB 13 Contestants Trend Online in First Week of Salman Khan's Controversial Show
And his was the reason that Ameesha refused to return to the show till the writer is a part of it. And while we completely understand how the said statement had a double entendre and all that in the given situation (Ameesha asked Siddhartha to get inside the pool), knowing Siddhartha Dey has no control over his vocabulary (a fact that shocks us every single time he opens his mouth to say offensive things to women and men cas ), makes us consider the other side of the situation, if Siddhartha actually meant to refer to the pool or to something else???