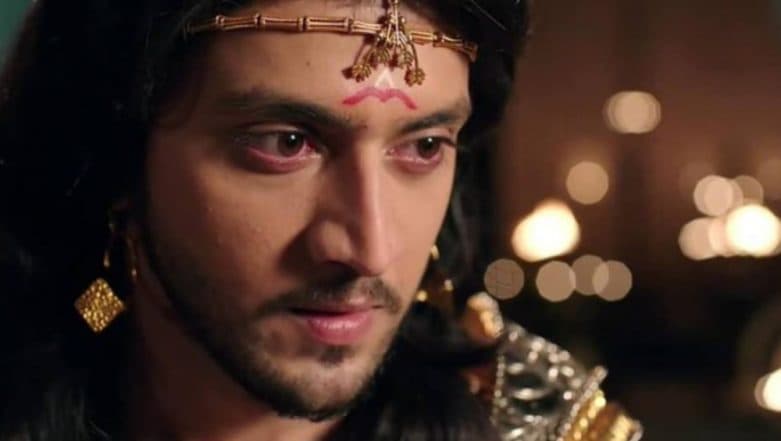 Star Plus' KarnSangini was one show that made it to the news for its unique concept- the show's base plot. KarnSangini traced a less explored part of the warrior Karn, specifically his love story with Princess Uruvi. It is said that while Uruvi was betrothed to Arjun, she fell in love with Karn and married him by opposing one and all. And playing the above characters in the Star Plus show were Tejasswi Prakash, Kinshuk Vaidya and Ashim Gulati respectively.
However, actor Kinshuk Vaidya aka Arjun, has left the show now. As per reports in Bombay Times, after most of its other cast was asked to leave, Kinshuk too quit the show owing to creative dissatisfaction.
Revealed Kinshuk to the daily, "I have been in talks with the production house about my decision to quit since November. I signed the show because I wanted to break away from a set image (of a chocolate boy). The makers were initially apprehensive if I would be able to play the part, as I am not very tall and have a lean body. But I am glad that I could pull it off. However, with the change in the storyline, Arjuna has been sidelined; he has been relegated to just another character without prominence. I don't agree with it and so, I have quit the show. Having said that, I would like to add that the production house has been extremely accommodating. I guess, in the end, everything is about ratings."
"A love triangle between Arjuna, Uruvi and Karn was part of the original plan, but it fizzled out. The Kauravas have already exited the show and they might bring back the Pandavas, but Arjuna will not be portrayed as the warrior he is known to be, but just as Uruvi's friend. Besides, Karn, Uruvi and Radha (Karn's mother), the focus will be on the three buas. So, this has now become like a saas-bahu costume drama," the actor concluded.
Bombay Times also spoke to producer Sumeet Mittal who was quoted as saying, "We have maintained from the beginning that this show is a fictitious account of Karna and Uruvi's love story. In fact, the story was inspired by a novel and was totally conceptualised from Karna's perspective. However, since we included Pandavas and Kunti, too, I feel that the viewers confused it with the real story of Mahabharata. Many started wondering why we were not focussing more on the Pandavas, and that's when we realised that the show was not connecting with the viewers. So, from now on, the track will only focus on Karn and Uruvi."